Sunny Stroeer's FKT on Annapurna Circuit Is Crazy
It's not just that she's fast—it's that she didn't train at all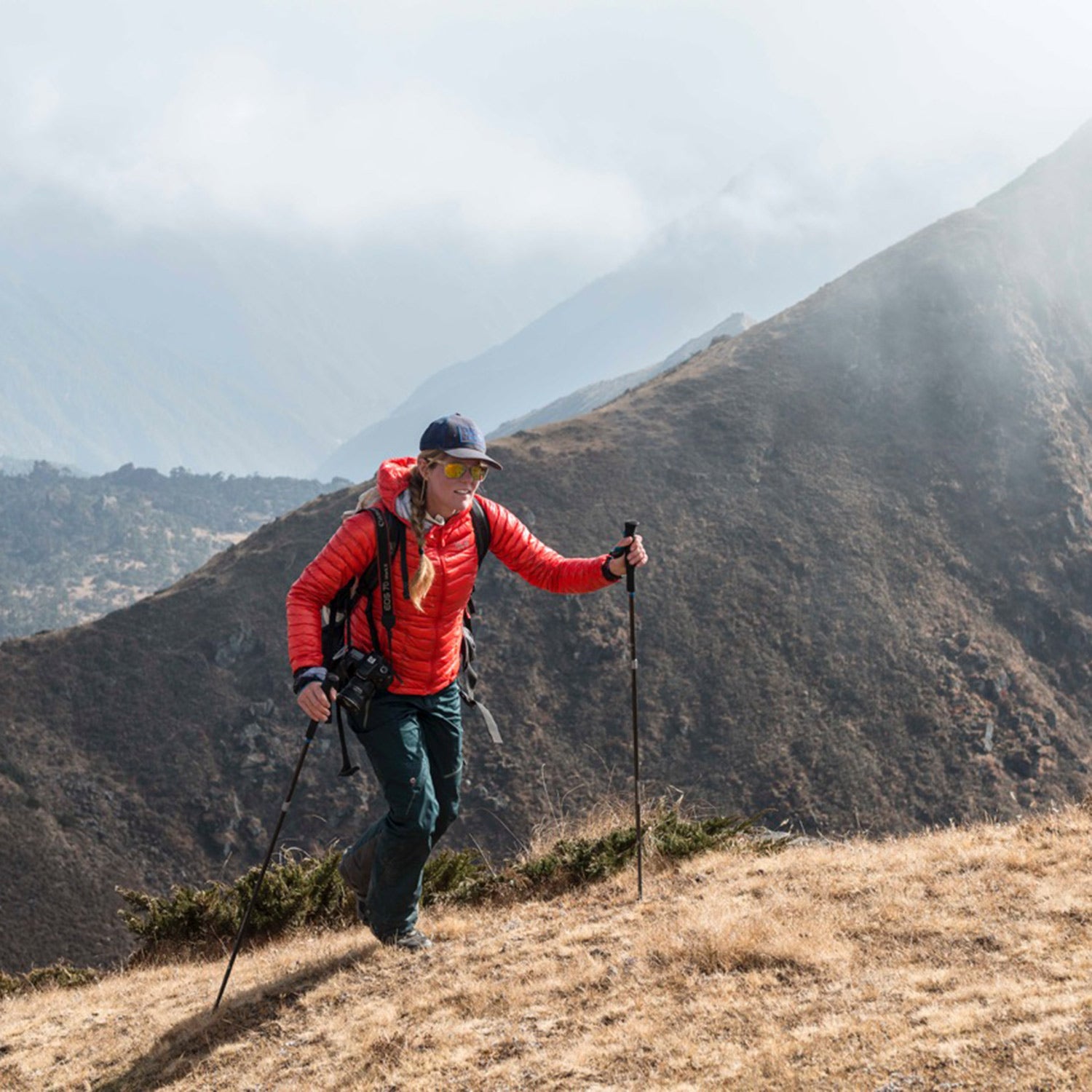 David Breashears(Photo)
Heading out the door? Read this article on the new Outside+ app available now on iOS devices for members! Download the app.
Last November, runner, mountaineer, and all-around fastest woman you've never heard of Suzanne "Sunny" Stroeer crushed the women's speed record on the Annapurna Circuit, a punishing Himalayan trail that includes a 17,769-foot pass.
The 136-mile trek, which is among the most popular in Nepal, normally takes hikers about three weeks. Stroeer finished in just under four days—more than 14 hours ahead of the previous fastest known time. And the icing on the cake: Stroeer, who was in Nepal to lead a mountaineering group, hadn't even been planning to go for the FKT.
"I was looking for something to do, and I could see the mountain from here, so I figured might as well go on the trail," Stroeer says from eastern Nepal. "I intended to do the trail to just explore and see how it was, maybe to see if I could guide it or something. Then I started thinking about the speed record. Then I realized I'd have enough time."
The Harvard-educated Stroeer started racking up FKTs after she quit her corporate job in 2015 to take up van life and lead expeditions around the world. Earlier this year, Stroeer broke the women's base-camp-to-summit record on Aconcagua, South America's tallest mountain, by 29 minutes. (And she locked that record down with an upper respiratory infection.)
Seth Wolpin, Annapurna's most dedicated Western booster—and on-and-off holder of the men's FKT, at around 72 hours—praised Stroeer for mostly sticking to Annapurna's tougher trails and avoiding the paved roads that can help shave hours off the trip. "She picked up some trails that I've actually missed," Wolpin said. "She did a great job. She took more sleep breaks than I did—which means she must have been really flying when she was running."
The Annapurna Circuit runs through the Annapurna range of the Himalayas and includes more than 30,000 feet of elevation gain (and subsequent descent), all in the shadow of the Tibetan plateau. Although the route was once mostly unpaved trails, today roads and jeep trails are common along the trek, teahouses are frequent, and thousands of foreigners tackle it each year. Despite its popularity on the multiweek trekker scene, it's still a high-mountain trail in one of the most unforgiving places on earth—in 2014, a powerful snowstorm killed at least 20 people who found themselves trapped on the circuit.
Annapurna was Stroeer's first experience going after an intense, multiday speed record. "I have never done anything that required me to plan out sleep strategy," she laughs. "I definitely didn't have a concrete plan going in." Stroeer stayed in teahouses on the route, opting to get at least a few hours of shut-eye each night and aiming to preserve headlamp batteries. "You go to sleep at night just wasted and nuked, then you get up five hours later and you're like, 'I have to go,'" she says. (While Stroeer, who is sponsored by Mountain Hardwear, didn't run with a support team, she still considers her trek "supported" since she stocked up on meals and snacks at villages and teahouses along the route.) The occasional sleep and rest made the trek marginally easier than other long-distance runs she's done, Stroeer says: "I managed to avoid hallucinations on this trip, which was really nice since that hasn't always been the case."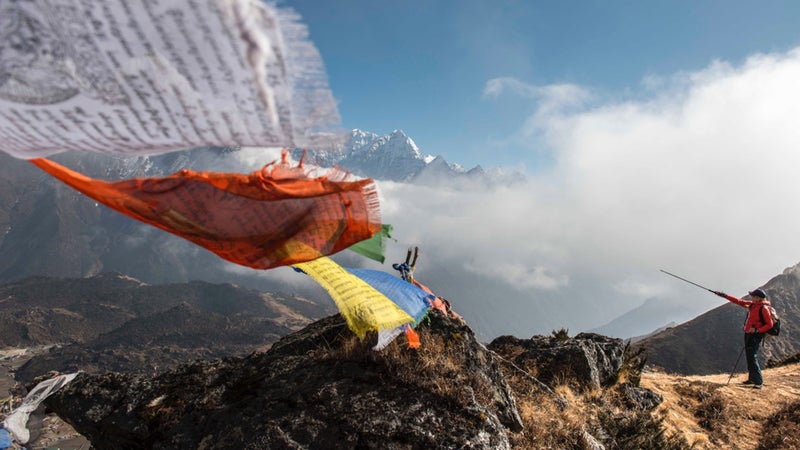 For Stroeer, who is relatively new to the world of ultrarunning, the route came with a handful of revelations about what it means to carry on.
"Even for me—and I love doing this—but even while I'm out there, there are times where I'm like, 'Why am I doing it again?'" she says. "Your mind gets tired because you're trying to keep focused. But you keep pushing. And then, all of a sudden, there is nothing else that matters. Just that next footstep. Are you fed? Hydrated? Warm? Do you know where you are? Hours turn into minutes. You get into the headspace where you hold the same thought for what feels like forever. It's active meditation. There are no complications. It's beautiful."
Lead Photo: David Breashears
Trending on Outside Online