Sponsor Content: Blundstone
The 7 Gear Essentials of Adventure Travel
Never hit the road without these trusty adventure-ready items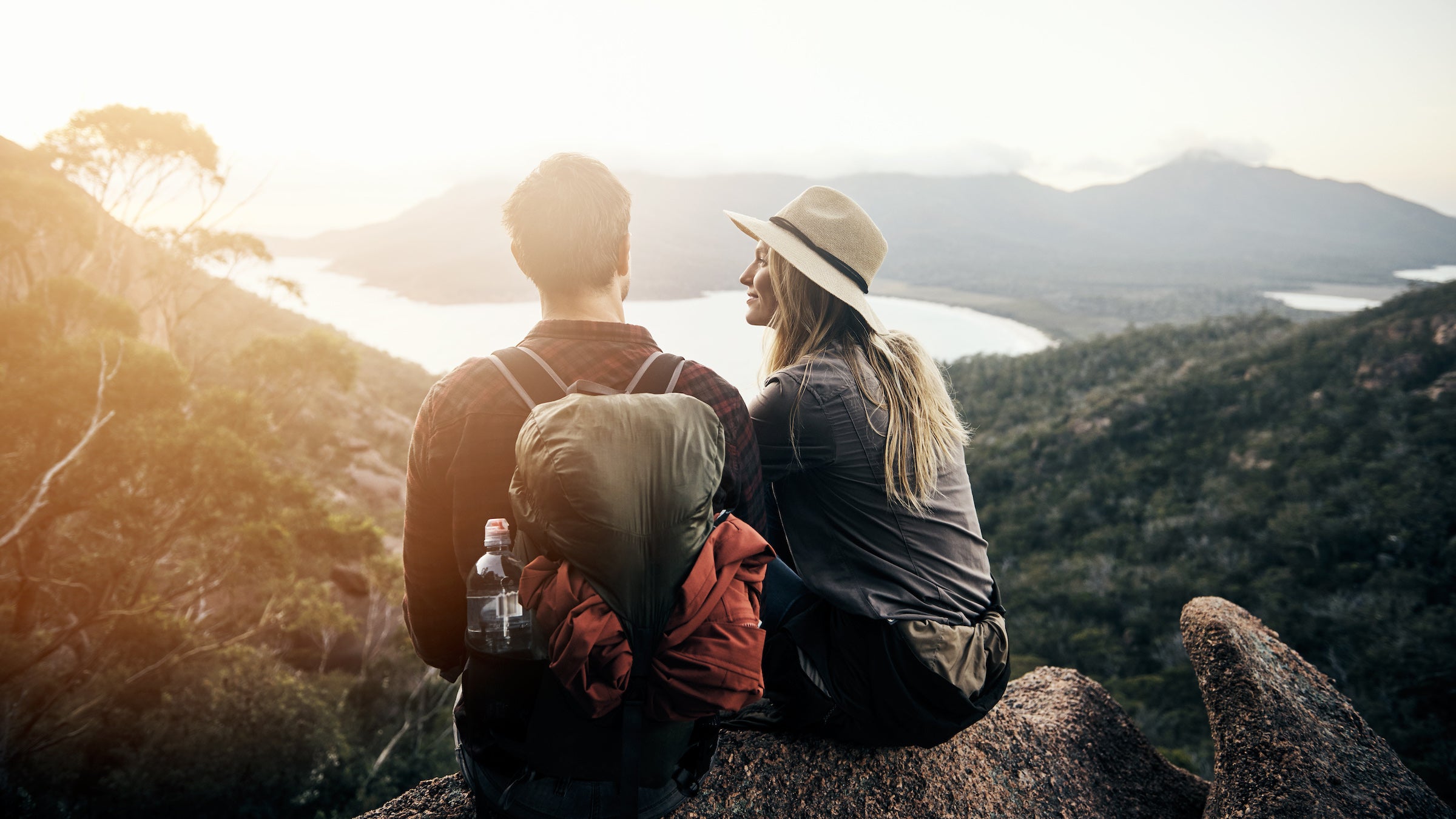 Getty
Packing for adventure travel can seem like an impossible task. Whether you're piling into a car or stepping aboard an airplane, you're usually limited to just a few bags. And yet, somehow, you're still expected to be prepared for a range of settings and climates—from frigid airports and sweltering train stations to the mountains or forests you intend to explore once you arrive at your destination. Where to begin? 
The trick is to start with the basics. You've likely heard of the ten essentials of outdoor survival, a gear list that includes a headlamp, knife, emergency shelter, and some way to start a fire. The essentials of adventure travel are a little bit different, but they provide an equally strong foundation for a comprehensive packing list. No matter where your travels take you, be sure to bring along these seven essential items.
Adventure-Worthy Duffel 
If your trip involves any kind of transit, you'll need a big, roomy go-bag. Look for a model that converts into a backpack via a tuck-away waist belt and padded shoulder straps. Abrasion-resistant PU or TPU coatings are a good indicator of durability, as is a padded or reinforced base.
Daypack or Hip Pack 
Bring a daypack or hip pack big enough to tote on-the-go necessities like your wallet, phone, snacks, and sunscreen. Target at least four liters of volume for a waist pack and at least ten liters for a daypack. Bags made of lightweight synthetic fabrics will be easier to pack into your luggage. However, heavier canvas bags tend to be more rugged and more adaptable to urban environments. 
Versatile Boots  
Comfortable, reliable footwear is especially critical on trips that revolve around adventure. Look for boots that are easy on, easy off, yet provide sufficient cushion for city streets and rocky trails alike. One sure bet: Blundstone's iconic Chelsea Boot. This utilitarian, versatile style is one of the heritage brand's most popular—and for good reason. The premium leather is water-resistant and incredibly durable and breathable. Plus, its cushioned midsole and shock-absorption technology ensure all-day comfort over any terrain.   
Insulated Water Bottle
While a reusable water bottle should always be part of your travel kit, insulated vessels quickly become indispensable when temperatures drop. A flask of warm tea or cocoa makes it easy to stay hydrated on the move.   
Lightweight Jacket 
A light jacket is key for shoulder-season trips. Look for some combination of insulation, packability, and water repellency. A DWR-treated puffy or fleece can be a great option. But if you're not a big fan of the technical mountain look, consider a waxed-canvas jacket or a wool quarter-zip instead.
Packable Hat
Whether you're trying to deflect sunshine, keep warm, or simply hide your cross-Atlantic airplane hair, a packable travel hat is a must. Consider a cuffed beanie for cold weather and a crushable sun hat or five-panel hat for warmer trips. 
Power Bank
Losing access to your navigation can quickly turn a dream trip into a nightmare. If you rely on your phone to find your way around new trails, roads, or cities, be sure to pack a small power bank and charging cord. Check that its charging ports and wattage capabilities are compatible with your phone, tablet, noise-canceling headphones, and other crucial travel electronics.
---
Blundstone was established in 1870, and despite growing to become one of the world's most recognizable boot brands, the company remains headquartered in Tasmania. There is no place on Earth like Tasmania and no boots on Earth like the ones born there. Rugged with their own natural beauty and distinctive look and feel, they're built as they always have been: to go anywhere, do anything, and look great every step of the way.
Lead Photo: Getty
Trending on Outside Online