Sponsor Content: Bear Naked
The Naked Truth About Hiking Nude
A stripped-back list of do's and don'ts to keep in mind when hiking in the buff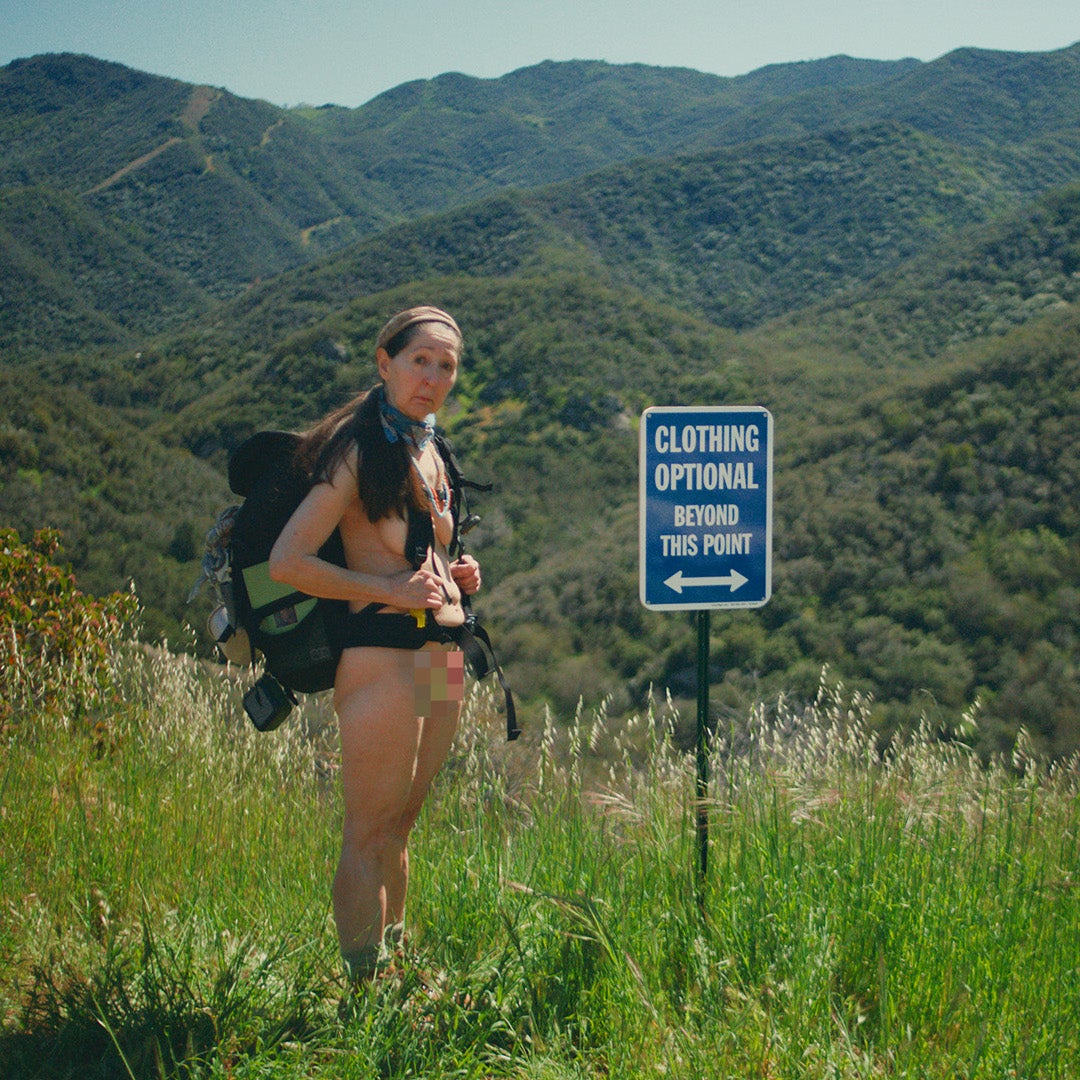 Bear Naked
If you're thinking of taking time and layers off for this year's National Nude Day, celebrated annually worldwide on July 14, we applaud your spirit and are here to help you do it right. What you want: a liberating and life-changing experience. What you don't want: mosquito bites.
As you might expect, naked hiking is best done, well, carefully. That's to abide by local regulations as much as for your personal safety and comfort—and that of other hikers on the trail. From warding off sunburn to carrying snacks without pockets, here's what to keep in mind when hiking in the buff.
DO:
> Apply (and reapply) sunscreen. Dermatologists recommend a generous slathering, no matter your skin color. If your buns are of the pasty variety, opt for at least SPF 50. Resist the urge to draw a smiley face.
> Fuel and hydrate. It's easy to skimp on snacking and sipping when you're having fun, but there's nothing more embarrassing than bonking and passing out naked on a trail. Drink plenty of water, and keep a bag of Bear Naked Granola at the ready.
> Prevent chafing. Goodbye, compression undies. Hello, chamois cream, petroleum jelly, or anti-chafing gel.
> Check local laws and customs. Double-check local policies before you hit the trail, as many state and local land management agencies ban nude hiking. It's also considered disrespectful to hike naked on some sacred tribal lands.
> Hike with friends. If you're nervous about your personal safety, hike with a group of friends. This is a win for everyone: Clothed hikers usually take more kindly to groups of nude hikers than to solo nudists.
> Seek solitude. Duh, right? But that doesn't mean you have to go rough and remote. Target an out-and-back trail and arrive early. If you're the first car at the parking area, you can be sure to have the trail to yourself.
DON'T:
> Skip bug repellent. There's nothing worse than getting nibbled in the nethers.
> Make it weird. If you run into a group of clothed hikers, resist the urge to run away, giggle awkwardly, or hide behind a tree. Just act normal. Be polite, keep a respectful distance when passing, and offer a friendly nothing-going-on-here hello.
> Hike on weekends. Fortunately, this year's National Nude Day falls on a Friday. Take advantage—trails tend to be more crowded on weekends. 
> Waltz through poison ivy. Ditto for thorns, poison oak, and stinging nettles. Know your enemy, keep an eye out, and squat with caution.
> Forget an emergency cover-up. If you do run into a group of clothed hikers, it can be helpful to have a bandana, wrap, or a pair of shorts you can quickly slip into. Pro tip: A fanny pack (or a Bear Naked Belt) provides quick cover in a pinch—as well as a place to stash your granola.
---
Made from the finest, Non-GMO Project Verified ingredients, Bear Naked granolas are clean enough to be, well, naked. Plus, the wide-range of flavors are so mouthwatering, you won't be able to keep your paws off them! Enjoy nature the way nature intended.
Lead Photo: Bear Naked