Leaving a Thru-Hike Early Isn't the End
Walking away from the adventure of a lifetime is hard, but it makes coming back to it especially rewarding. Here, five thru-hikers share their stories of failing and coming back for more.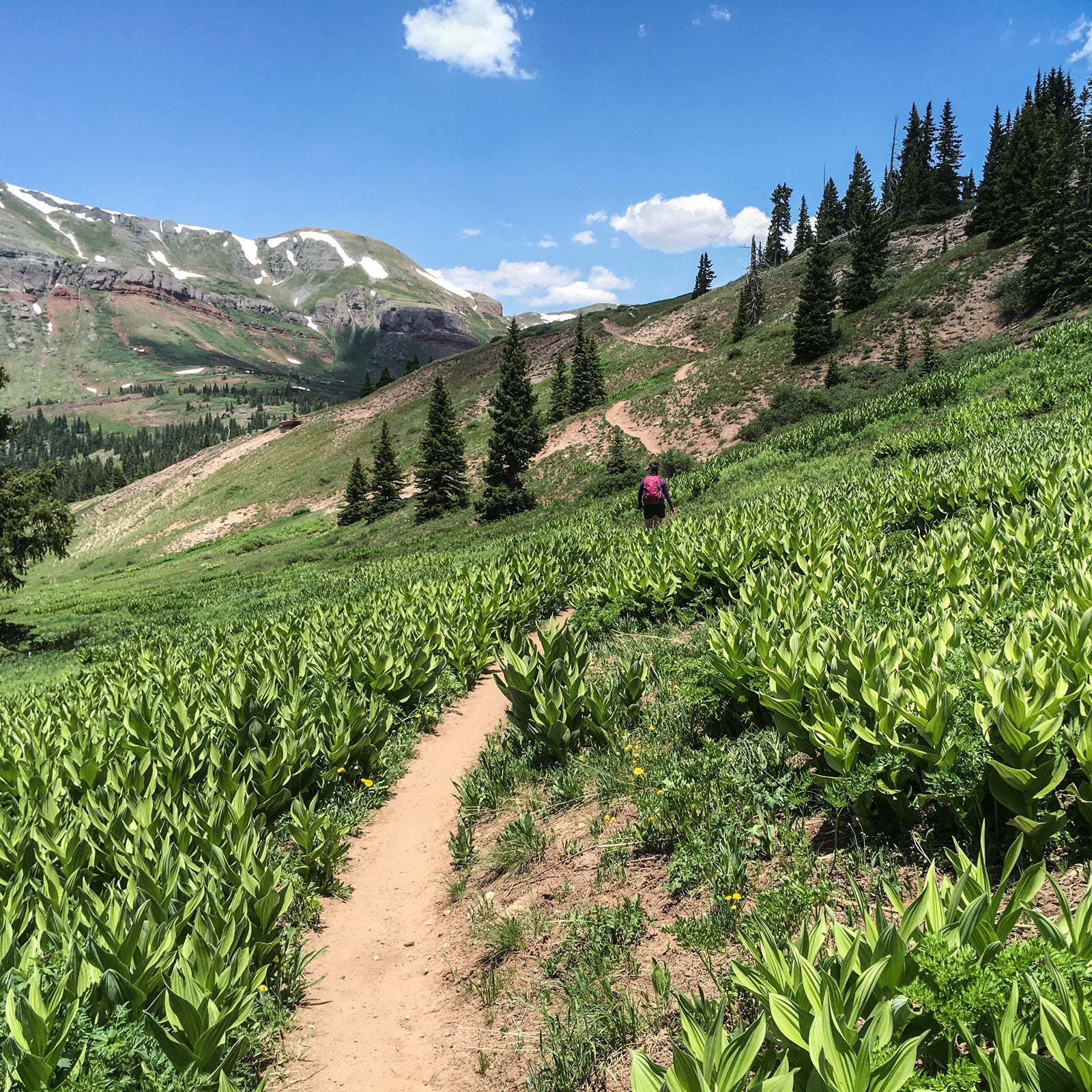 Heading out the door? Read this article on the new Outside+ app available now on iOS devices for members! Download the app.
Every year thousands of hikers attempt the audacious calling of walking from one end of the country to the other on a storied long-distance trail that winds through America's wilderness. But for many of them, the monumental task of completing the entirety of the footpath is out of reach, cut short by a myriad of obstacles that force them to head home.
For thru-hikers, one of the greatest fears along the journey is having to quit. The Appalachian Trail Conservancy reports that only one in four hikers finish their odyssey each year.
While there's little data on this aspect of long-distance hiking, some have tried to track the reasons why backpackers end their treks. Annual surveys of Pacific Crest Trail and Continental Divide Trail thru-hikers by the Halfway Anywhere blog, a site dedicated to thru-hiking and other outdoor adventures, ask hikers why they quit. Its polls have found that people leave due to injury, wildfires, snow, relationships back home, drained finances, and many other reasons. 
This year, however, there's a new reason: the novel coronavirus, which has prompted trail-conservation organizations to plead with hikers to stay off the major routes and go home.
Quitting can be tragic—a dream aborted, a never-ending itch of what-ifs. But what about those thwarted hikers who came back? 
Here are five such stories of backpackers who decided to reattempt their adventure of a lifetime. They had to overcome a fear of failing again, of leaving home months after a devastating injury or a mental block. But they succeeded, making their accomplishment that much more extraordinary. And for those whose journeys were canceled or cut short this year, these stories offer some inspiration.
---
Eitan "Trout" Feldstein
Pacific Crest Trail, 2017–18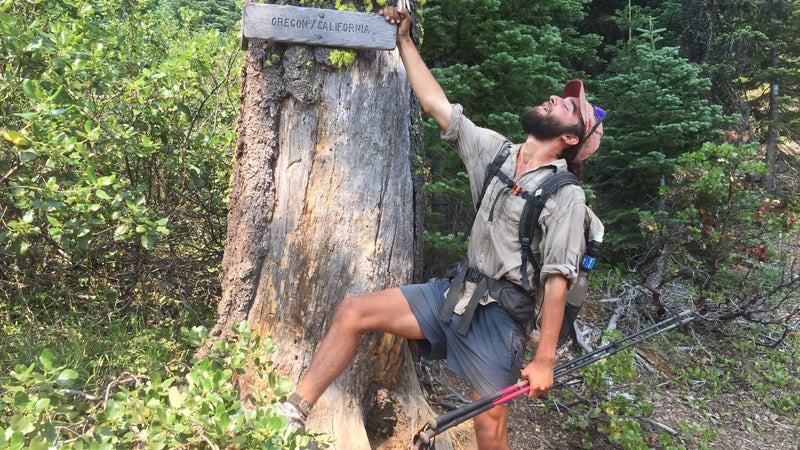 Eitan Feldstein got to the top of central California's Kearsarge Pass in early June 2017, exhausted and broke. It wasn't his first thru-hike; he'd finished the Appalachian Trail just four months before starting his northbound trek on the opposite coast.
Affable and gregarious, Feldstein is more likely to convince a fellow thru-hiker to stick with it than quit. But the Pacific Crest Trail that year was unlike most treks. Dogged by deadly heat in the Southern California desert and then a heavy snow year in the Sierra Nevada, it left most hikers, including Feldstein, worn down. And working off a $2,200 budget for the trip, he soon found he didn't have enough money to eat sufficiently in the grueling conditions of the high-altitude backcountry.
Just a week into the Sierra, he was ready to go home. He put his thumb out near Independence, California, and hopped in an L.A.-bound semitruck.
"Don't worry," he told the driver, "I'll be back next year."
He saved up and worked at a flower shop in Georgia, a hostel in Big Bear, and on a construction site in San Francisco. He knew he couldn't leave the trail unfinished, and he knew that he couldn't start where he left off. A year later, he set off northbound once again from the trail's southern terminus in Campo, California, during a season that saw cooler temperatures in the desert and far less snow in the Sierra.
When Feldstein's on the trail, he's at home, with those who feel like family. For him the PCT wasn't about the hiking; it was about the people. At the northern terminus in British Columbia that fall, he collapsed, crying. Finishing the trail meant the journey was over.
"Out there," he says, "I was my best self." 
---
Becca "Rattles" Goodman
Appalachian Trail, 2018–19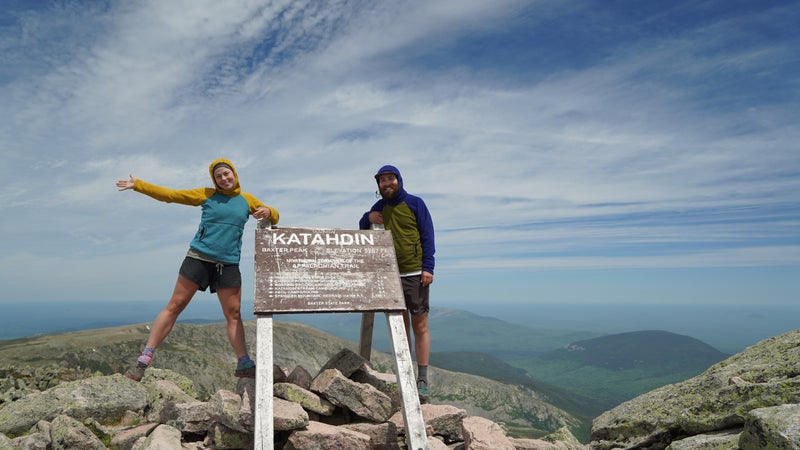 With around a week left in their 80-day fastpack of the Appalachian Trail, spouses Becca and Tyler Goodman scaled the SUV-size boulders of Mahoosuc Notch—a deep gap in the mountains of western Maine—cruising to the second finish of their triple crown. They had finished the Pacific Crest Trail three years earlier and were comfortable hiking, clocking 30-mile days with ease.
But as the rain fell that August morning in 2018, Becca slipped on one of the giant rocks. Her leg didn't feel quite right. Stubborn, she continued the descent. Moments later, she fell on loose scree and mud and heard the muscles in her quadriceps tear. She knew the hike was over.
Still 25 miles from the nearest road to hitch out, the couple hiked on in tears. "It was probably the most devastating thing that I have ever experienced," she recalls. "We immediately knew we had to get back out there."
The couple had already planned to thru-hike the Continental Divide Trail the following year. If wildfires picked up, they thought, they could take a break and finish the AT midway through. But it wasn't fires that provided the opening to head back to Maine, it was monumental snowfall in Colorado.
In early June 2019, Becca and Tyler bailed on the CDT just before Wolf Creek Pass and headed back east. As they scrambled up Mount Katahdin at the northern end of the AT, they were overcome with joy.
"What we did wasn't a failure," Becca says. "We did it fast and kicked ass."
They ended up accomplishing their goal—finishing in 80 days—but with a ten-month gap in between. In September, back in the Mountain West, the couple finished the CDT, completing the triple crown.
---
Bryan "Open" Walsh
Continental Divide Trail, 2018–19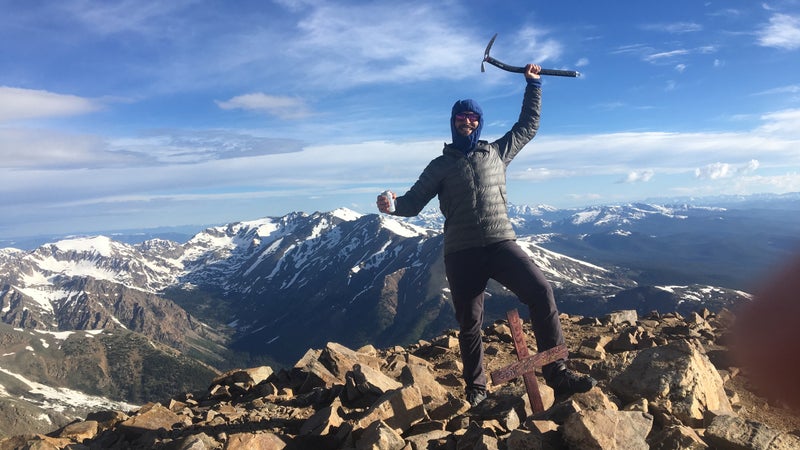 A thru-hike can be hard on a relationship. Couples go out on the trail together and struggle to retain a partnership through the stresses of an unforgiving wilderness. Other times, hikers will leave a partner back home, start a trail, and find that the long gaps between cell service and the distance make the commitment unsustainable.
Bryan Walsh set out to finish his triple crown on the Continental Divide Trail in 2018 while in a relationship with a woman he had known for years. By the time he reached Colorado, they were at a crossroads.
"It felt like it was the relationship or the trail at that point," he remembers. At Lake City, Colorado, he got on the phone and told his girlfriend he wanted to go home, to the Denver area. He wanted to focus on their partnership.
After several months, though, the relationship faded as his desire to get back on the trail grew. They both knew he needed to finish the triple crown; it was impacting his self-image and relationships with people around him, including theirs. A deep part of him wanted to return to trail life—that "true thru-hiking experience," he says. In April, he once again set forth from southern New Mexico to complete the entire CDT.
Getting past the place on the trail in Colorado where he quit was powerful, he recalled. "It felt almost impossible for so long," he says. "It's pretty reaffirming of the choices I made, including coming off the trail last year." He finished the CDT in September.
---
Karen "Wang!" Wang
Pacific Crest Trail, 2016–17
"I'm not going to get injured," Karen Wang told herself at the southern terminus of the Pacific Crest Trail in April 2016. She never overdid her mileage. She never pushed her limits. She always listened to her body. When faster hikers passed, she made way with an ear-to-ear smile.
But her caution couldn't protect her from a field of felled trees in southern Oregon, some 1,800 miles into her northbound journey. That August, as she tried to cross from one blowdown to another, a dead log crumbled beneath her left foot and she fell through, pinned down to her waist. A pain in her ankle shot up her leg.
She thought it was a sprain—a bad one. With the help of a friend, she hiked the 29 miles to Crater Lake, where she got a ride to a clinic in Medford, Oregon. Then she called her friends back in Seattle with the news: her ankle was fractured, and she was coming home.
Over the next ten months of recovery, a dark cloud hung over her head. "I wanted to finish the trail so bad, but I wanted a normal life and to do normal things again," Wang says. "I knew if I didn't finish it next year, this would follow me the rest of my life."
The second time around, it was more about closing a chapter. As much as she wanted to start again from the U.S.-Mexico border, she knew that she wasn't mentally ready for it. So she started from Crater Lake, slowly, in July 2017, making sure every step was careful, maxing out around 15 miles a day.
She grew more confident with each step, even knocking out a 30-miler in Washington from Rainy Pass to Hart's Pass. She felt back home on the trail.
Crossing the U.S.-Canada border that September, she thought, Oh my gosh, finally.
---
Kate "Elevated" McGuinness
Continental Divide Trail, 2015–19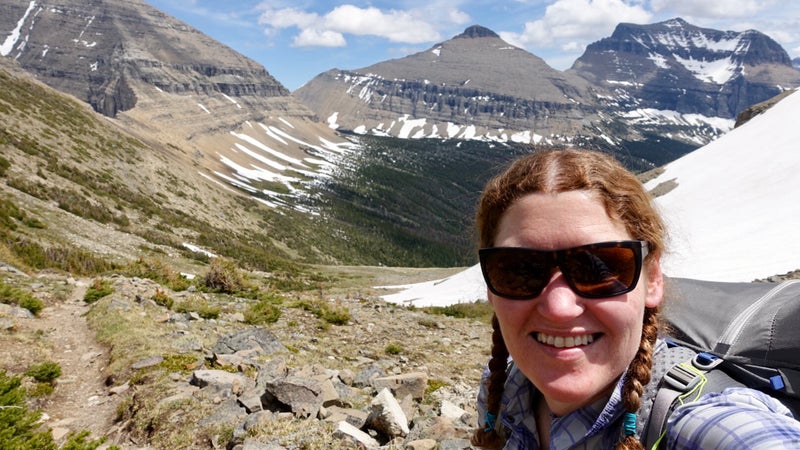 Kate McGuinness started as a thru-hiker and ended as a section hiker. Before setting off to tackle the Continental Divide Trail in April 2015, McGuinness had never hiked longer than a weekend backpacking trip.
One hundred miles into her expedition, she couldn't walk on her left leg. She figured it was shin splints. X-rays at a clinic in Silver City, New Mexico, confirmed it was worse: a stress fracture. It had never entered her mind that she'd fail. But there she was, alone and on crutches near the beginning of her adventure, planning to return to her native Australia.
"Why did I have this massive miss?" she mulled for weeks.
She took her questions to physical therapy and found an answer: "I'm just not built to hike," she says. It took nine months of therapy to work through her gait issues.
When she decided to hike southbound from Glacier National Park, in Montana, on a second attempt in 2016, her pace was cautious. Long distances were out of the question. She made it 800 miles before stopping in late August, realizing that if she were to finish the CDT, it would be as a section hiker.
Since then, McGuinness has picked off 100-mile sections of the trail piece by piece with a dog named Atlas. Last summer she finished her final stretch, from Monarch Pass to Wolf Creek Pass in Colorado.
"The thought of walking away from it because I couldn't do it wasn't something I was willing to accept," she says.
Lead Photo: JeffGoulden/iStock