How the Shutdown Affects National Parks
Grand Canyon permit holders turned away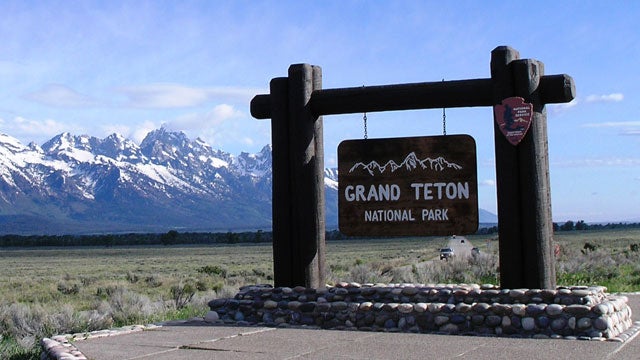 Heading out the door? Read this article on the new Outside+ app available now on iOS devices for members! Download the app.
Yosemite National Park turns 123 today, but it won't be open for its own birthday.
Since the federal government partially shut down at 12:01 a.m., Yosemite is one of the more than 50 National Parks that will remain closed until Congress passes a new federal budget.
According the Park Service's contingency plan for this situation, those trying to enter any place administered by the NPS will meet locked gates and closed entrances.
Even those with special permits, which often require years of planning are being denied access to NPS lands. If you've planned a scenic wedding in Yellowstone, you'll have to wait because special-use permits have been revoked.
Tiffany Burson, from New Hampshire, with a group of 16 other rafters were expecting to start a 20-day trip down the Grand Canyon on Wednesday. They should have been rigging their boats today, but the group was forced to camp in the parking lot of the Marble Canyon Lodge as park rangers and law enforcement officials have blocked the entrance to Lee's Ferry, where rafters put-in. The group had first applied for the permit to raft the canyon in 1995. Burson says that her family has paid $12,000, scheduled time off from work, and took her kids out of college for this trip.
"What's frustrating is that we were given a permit, and they're not honoring it," Burson said. "I didn't come to the Grand Canyon just to look at it."
Hunters will likely also miss a once-in-a-lifetime opportunity. An exclusive elk hunt in Valles Caldera National Preserve in New Mexico is scheduled to begin on Saturday, but those 15 tags will be rescinded unless the preserve obtains a special waiver. Like rafting permits, these tags only come along every few decades.
Those already in the parks were asked to leave immediately. Roads on the rim of the Grand Canyon remained open, but no one was allowed to leave their car as they headed to the nearest exit. Backpackers, overnight campers and guests staying in National Park hotels must leave by 6:00 p.m. Thursday.
National Parks aren't the only sites closed due to the government shutdown. All 401 sites run by the National Park Service are closed indefinitely, which includes parks, monuments, and zoos.