Iron Curtain Tourism Heats Up
Thanks to a $2.4 million bike path, not Putin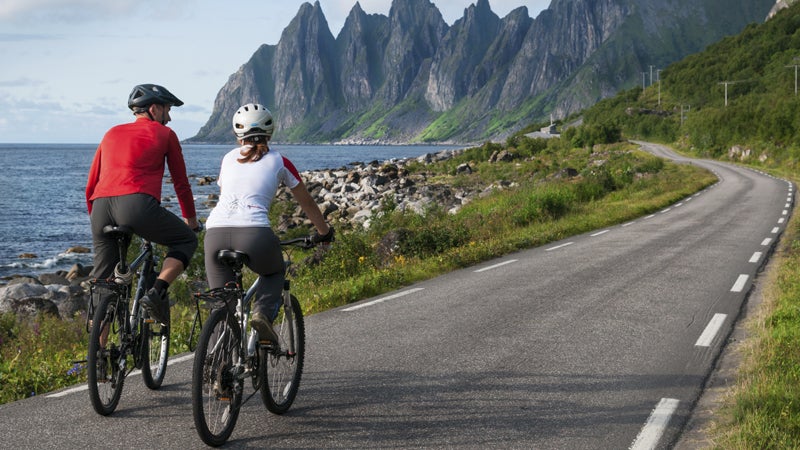 andreusK/ThinkStock(Photo)
Heading out the door? Read this article on the new Outside+ app available now on iOS devices for members! Download the app.
Twenty-five years after the fall of the Berlin Wall, the European Union is turning the Iron Curtain into a 4,225-mile (6,800-kilometer) cycling trail to bolster bike tourism.
The European Parliament's transport and tourism committee has set aside $2.4 million to connect bike paths running through 20 countries between the Barents and Black Seas, using small blue squares to mark the trail system. Committee chair Michael Cramer, who proposed the route in 2005, says the trail would not only help interstate tourism but also improve a sense of European unity. By rebranding a physical reminder of segregation as a means of connectivity and historical understanding, the Iron Curtain will "no longer [be] a dividing line but a symbol of shared, pan-European experience in a reunified Europe," Cramer wrote in a trail brochure published by the Greens-European Free Alliance.
The trail was officially added to the EuroVelo, the European network of cycling routes, in 2012 but is largely unknown to Europeans. Cramer hopes marking it will change that.
This isn't the first time Europe has made bike trails from negatively symbolic space. Cramer orchestrated construction of the Berlin Wall Trail, a hundred-mile route throughout West Berlin that leads cyclists through culturally significant spaces along the former border of the German Democratic Republic. 
This trail might help bike tourism pick up, but it could also legitimize (or help orchestrate) a recently popular cult challenge of biking the continent from Spain to Norway. (Interested parties should know the challenge takes about a month to complete.) Serious hill-seeking cyclists might not ride the Iron Curtain Trail, however, as it's relatively flat. 
Regardless, you're encouraged to grab your travel guides and panniers and put aside time for an adventure vacation you can legitimately label as an educational experience. Check out the map and start planning.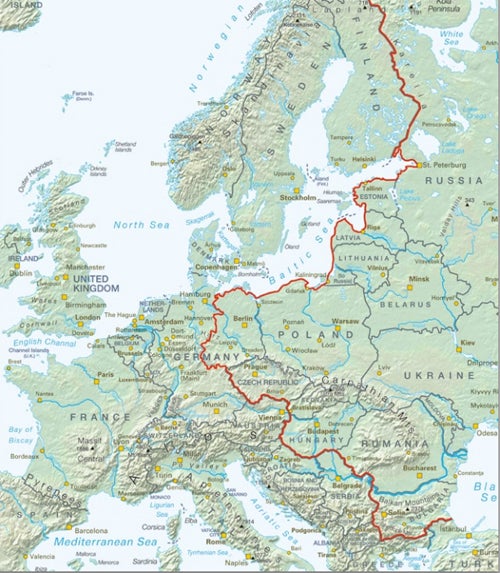 Lead Photo: andreusK/ThinkStock
Trending on Outside Online