Journalism on a Shoestring
A guidebook writer reveals the truth about his trade, in detail that will shock and awe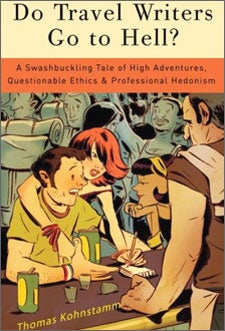 Heading out the door? Read this article on the new Outside+ app available now on iOS devices for members! Download the app.
FED UP WITH CUBICLE LIFE, IN 2004 Thomas Kohnstamm left Wall Street to try his hand at guidebook writing. But that had its own challenges. His first assignment, updating part of Lonely Planet's Brazil guide, found him in Rio with rusty Portuguese and two months to research an area the size of the U.S. West Coast. So he got creative, bartering drugs and taking whatever shortcuts he could find. Kohnstamm, 32, dishes on the world of professional globe-trotting in Do Travel Writers Go to Hell? A Swashbuckling Tale of High Adventures, Questionable Ethics, and Professional Hedonism (Three Rivers, $14).
Do Travel Writers Go to Hell? By Thomas Kohnstamm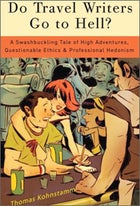 Want it? Get it
here
.
OUTSIDE: You had one-night stands, roomed with a hooker—is that how all guides are written?
KOHNSTAMM: People do their research in a variety of ways. But I think a lot of other writers will see some similarity in my experience.
What will Lonely Planet think of you violating their no-freebies policies—and trading Ecstasy?

There's a conflict between their image of what we writers do and the reality. We'd like to make the books as objective as possible, but with so little time and money, we're reliant on people who understand the game in the areas we visit. As for the Ecstasy, I'd blown all my money and was desperate to finish the assignment. That's not usually part of my writing strategy.
You wrote 11 other guidebooks. Did the research get easier?
It's always helter-skelter, but you learn how to plan and network better, and you learn how to hold on to your cash. They once sent me to Patagonia on really short notice without taking into account that it was winter there. Half the towns were shut down. Even the penguins had left.
Knowing what you know, do you trust travel guides?
I almost always take a Lonely Planet. I find it useful for the fundamentals. But it's a mistake to use a book as a complete tour guide. People get an idea that the only places that exist are in the guidebook, but there's so much more out there.