Knock on Wood
Armed with audiovisual firepower, a squadron of bird geeks chases the one that got away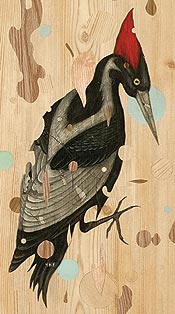 Heading out the door? Read this article on the new Outside+ app available now on iOS devices for members! Download the app.
VAN REMSEN would give anything to spot a woodpecker.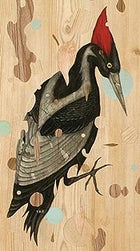 Not just any backyard flicker will do, of course; it's got to be Campephilus principalis, the giant bird that stands two feet tall, has a distress call like the cry of a human baby, and hasn't been seen in more than 50 years, ever since loggers whacked down most of its habitat in the bayous of southern Louisiana. Despite the fact that the ivory-billed woodpecker was long ago written off as extinct, Remsen, a curator of birds at Louisiana State University's Museum of Natural Science, holds out hope that a few lonely ivories still survive. And to prove it, next month he's staging what may be the most comprehensive missing-bird search in the history of avian observation: a $10,000-plus scouting mission, sponsored by Carl Zeiss Sports Optics, that will send five expert birders into Louisiana's Pearl River basin for a full month to scour the bayou by foot and canoe. "There is a moral obligation to search for this bird," declares Remsen, sounding a bit like an ornithological Fox Mulder. "What if they still exist and expire on my watch?"
Remsen's quest would appear a tad quixotic if it weren't backed up by some intriguing circumstantial evidence. In the spring of 1999, a forestry student from Louisiana State University named David Kulivan claimed he spotted a pair of ivorybills deep in the 55-square-mile Pearl River Wildlife Management Area. Kulivan took no photos, but his description was detailed enough to convince Remsen that he wasn't mistakenly identifying pileated woodpeckers—a common error among amateur birders. Despite lingering skepticism ("People wonder how such a large, noisy creature could be overlooked for such a long time," muses team member Peter McBride), Remsen's team will plunge into the muck on January 17, eyes peeled, battling to avoid thinking too much about one nagging detail: the date of Kulivan's sighting. He claimed to have spotted his ivorybills on April Fools' Day.