Listen Up: Nature Is Speaking
New film series envisions nature as force, not victim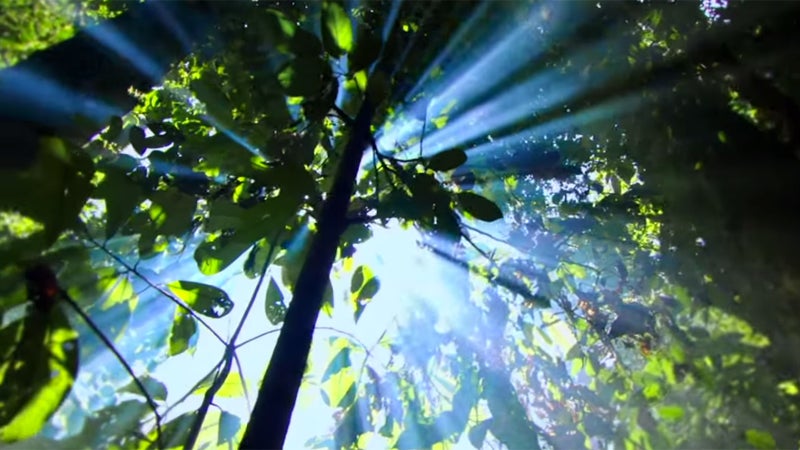 Heading out the door? Read this article on the new Outside+ app available now on iOS devices for members! Download the app.
Environmental nonprofit Conservation International (CI) debuted its #NatureIsSpeaking campaign Wednesday at the SXSW Eco panel with the release of six short films voiced by A-list celebrities. The campaign aims to involve people in environmental activism by narrating problems from the earth's perspective, explains M. Sanjayan, CI's senior scientist and executive vice president.
"By using this astonishing array of top talent, we're attempting to get people's attention with something familiar," Sanjayan told Outside. "You know that voice—not immediately, but you know it—and since you don't see faces, you're not being preached to. You're really feeling the character."
The project, conceptualized by CI chairperson Peter Seligmann and director Lee Clow (of Apple's "1984" ad fame), is CI's attempt to rethink environmental awareness. By highlighting different aspects of nature—like The Soil (Edward Norton) and The Ocean (Harrison Ford)—the films force the audience to directly confront a version of nature that is demanding, not victimized. The goal? Make the audience feel accountable—and force them to realize that nature exists with or without humanity.
CI stands to benefit, of course—as part of its hashtag campaign, Hewlitt-Packard will donate $1 (and a maximum of $1 million) every time someone includes #NatureIsSpeaking in a tweet.
The organization is not yet sharing how much the project cost, Sanjayan says, since it's far from over: The films are being shot as shorts because CI found that the demand to voice them is greater than initially expected. A number of stars have asked to donate time and voice to the project, and CI is still coming up with ways to get them involved. However, Sanjayan says that CI has received most of its funding from supporters and board members and hasn't needed to redirect money from its other projects.
"Being an environmental organization, we don't have a big advertising budget," Sanjayan says. "We have to rely on friends … but our spend rate on this thing is way lower considering the scale and magnitude of the messaging."
Visit the campaign's website to watch the films now.
Lead Photo: ConservationDotOrg/YouTube