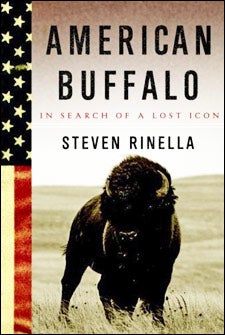 Heading out the door? Read this article on the new Outside+ app available now on iOS devices for members! Download the app.
"Sometimes, sitting around, I'll realize that I've been silently mouthing the words 'nomadic hunter' over and over again to myself," confesses correspondent Steven Rinella in American Buffalo (Spiegel & Grau, $25). An expansion on his 2006 Outside story "Come Herd or High Water," the book is a sleep-with-your-safety-off narrative of Rinella's quest to shoot a wild bison in Alaska—and a testament to what we'll politely call the writer's passion for his subject. ABE STREEP asked Rinella about his thing for big, hairy beasts.
American Buffalo by Steven Rinella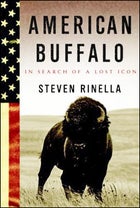 Want it? Get it
here
.
OUTSIDE: So what is it with you and buffalo?

RINELLA: At first I was interested in them in the way I'm interested in all animals that are good to eat and weigh a lot more than I do. Then, in 1999, I found a buffalo skull in Montana. It was the equi­valent of finding a soulmate.
How did it feel to hunt one?

My friends in Alaska have a system for quantifying fun. The highest grade is for an experience you dread beforehand and feel nervous during, but afterwards you say, "That was the greatest trip I've ever been on." That's what this was.
Even though you got frostbite from swimming down a river with a raft loaded with buffalo meat?

I had numb feet for four or five months. But nothing went black or fell off, and I'm glad it happened. It gave me an amplified sense of what can happen in life. If I could be attacked by a grizzly and not be killed, or maimed in a way that made women afraid of me, I'd like that.
Your book criticizes hunts on buffalo ranches, such as Ted Turner's. Why's that?

Turner owns more buffalo than exist in the wild, and that's great—he's a true conservationist and he has an honest interest in buffalo. But I don't think that shooting penned animals should be equated with hunting. If you play—what's the name of that video game where you try to steal cars?

Grand Theft Auto?


If you play Grand Theft Auto, should you go to parties and say you're a car thief?
Now you have two buffalo skulls. Where are they?

The old one is on the entryway table, and the new one is sitting by my writing desk.
Where's the hide?

I used to sleep with it, but it got too hot. It's on the floor of our Brooklyn brownstone.