The 'Outside' 2012 Reader Poll: Sports
You're an honest, hard-driving bunch. A third of you have run more than 10 miles at a go and have no qualms about leg shaving. But few of you would use performance enhancers—even if they were readily available.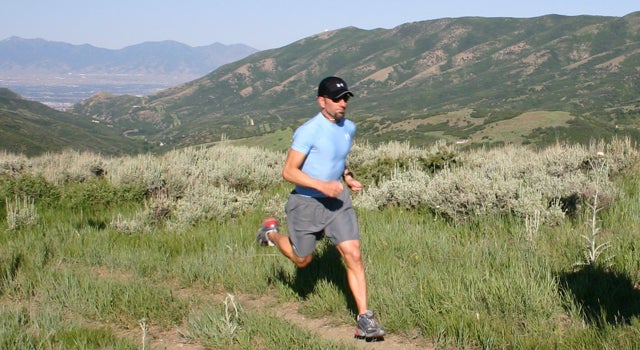 Heading out the door? Read this article on the new Outside+ app available now on iOS devices for members! Download the app.
HOW MANY DAYS A WEEK DO YOU WORK OUT?
17.0% 1 to 2
49.3% 3 to 4
33.7% 5 or more
HOW MUCH, ON AVERAGE, DO YOU SPEND PER YEAR ON OUTDOOR-SPORTS EQUIPMENT?
09.3% Less than $200
52.6% $200 to $999
34.8% $1,000 to $5,000
03.3% More than $5,000
HOW MUCH IS TOO MUCH TO SPEND ON A BIKE?
20.1% More than $1,000
45.6% More than $5,000
23.7% More than $10,000
10.6% As long as it's less than my car
I'M MOST ATTRACTED TO A PARTNER WHO CAN:
25.0% Ski
19.9% Mountain bike
11.9% Climb
08.2% Surf
35.0% I don't care if my partner is sporty
HAVE YOU EVER USED ILLEGAL PERFORMANCE-ENHANCING DRUGS?
02.1% Yes
97.9% No
IF NOT, WOULD YOU CONSIDER USING ILLEGAL PERFORMANCE-ENHANCING DRUGS IF THEY WERE EASY TO OBTAIN?
05.0% Yes
95.0% No
DO YOU THINK LANCE ARMSTRONG WON ANY OF HIS TOUR DE FRANCE TITLES WITH THE AID OF PERFORMANCE-ENHANCING DRUGS?
52.2% Yes
47.8% No
DO YOU CARE WHETHER ARMSTRONG DOPED?
39.6% Yes
60.4% No
MEN SHAVING THEIR LEGS FOR CYCLING IS OK:
47.0% Sometimes (e.g., on race day)
31.8% Always
21.2% Never
WHAT'S THE LONGEST DISTANCE YOU'VE RUN?
43.3% Less than 10 miles
34.5% Ten miles to a half marathon
19.0% A marathon
01.9% A 50K
01.3% More than 50 miles
DO YOU WEAR BAREFOOT RUNNING SHOES?
19.3% Yes
80.7% No
DO YOU LOVE IT OR HATE IT WHEN YOUR SIGNIFICANT OTHER BEATS YOU AT A SPORT?
51.2% Love it
48.8% Hate it
I WOULD TRAVEL TO ANOTHER COUNTRY TO WATCH MY FAVORITE TEAM PLAY:
60.1% No
39.9% Yes
*Results based on an online survey taken June 12-17, 2012, by 2,635 dedicated readers.
Trending on Outside Online