Putin Launches Fitness For Russians
Funds program with Olympics cash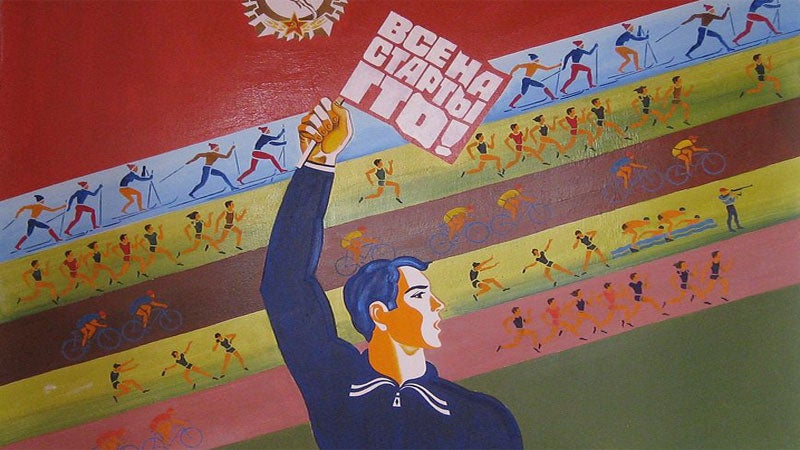 Paddy2706/Wikimedia(Photo)
Heading out the door? Read this article on the new Outside+ app available now on iOS devices for members! Download the app.
Reuters reports that Russian President Vladimir Putin will relaunch a Soviet-era national fitness program with surplus funds originally earmarked for the $50 billion Sochi Olympics and Paralympics.
Known by the acronym GTO, which translates to "Ready for Labor and Defense of the USSR," the Soviet physical education system was introduced by Joseph Stalin in 1931. The program required all school-age and college students to regularly pass physical training tests in competitive sports such as running, skiing, and swimming. Most former Soviet republics eliminated GTO when the Soviet Union collapsed in 1991.
Reinstating the fitness program would "pay homage to our national historical traditions," Putin told reporters. "The Olympics and Paralympics have demonstrated that we are again becoming one of the leaders in global sports."
It's still unclear what a modern GTO regimen would look like, but don't be surprised if Russian children begin learning judo. Putin is a black belt in the sport and a former St. Petersburg champion. Check out his moves:
Lead Photo: Paddy2706/Wikimedia