Report Outlines Profound Corruption at UCI
Presidents allegedly hid doping and solicited bribes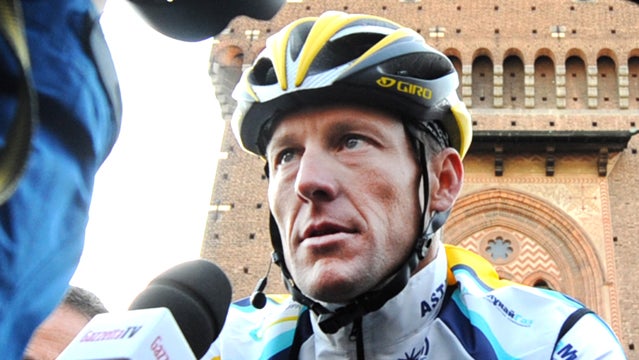 miqu77/Shutterstock.com(Photo)
Heading out the door? Read this article on the new Outside+ app available now on iOS devices for members! Download the app.
A dossier leaked to VeloNews and released Monday implicates the current and former heads of cycling's governining body, the Union Cycliste Internationale (UCI), in a massive doping cover-up. According to the document, UCI President Pat McQuaid and his predecessor Hein Verbruggen solicited a bribe from a team owner, bent testing rules for Lance Armstrong, and attempted to hide Alberto Contador's positive drug test.
The document appears to be a summary of a report written by two senior law enforcement and intelligence officials at the behest of Russian cycling president Igor Makarov. The report was disclosed to members of the UCI Management Committee by former USA Cycling president Mike Plant in June. Plant confirmed with VeloNews that the points in the summary were discussed with the committee. 
According to the document, McQuaid and Verbruggen solicited a $330,000 bribe in 2012 from the owner of a professional team, which refused to pay the sum. Makarov is the head of the Katusha ProTeam, which the UCI denied a WorldTour license in 2012 for vague "ethical reasons."
The reports also alleges that in 2010 the UCI attempted to cover up Contador's 2010 positive drug test in exchange for money, but backed away due to widespread media coverage. 
In respect to Armstrong, the UCI apparently allowed the Texan to race at the Tour Down Under, even though he had not made himself available for testing for the required six months. As part of the deal, Armstrong agreed to ride the Tour of Ireland for free. The document also contends that the UCI covered up Armstrong's 1999 urine samples and a 2006 report on those tests. McQuaid is said to have allowed Armstrong's attorneys to write portions of the report favorably in Armstrong's interests. 
McQuaid issued a statement Monday strongly denying the "libellous" (sic) allegations and charging that the UCI's internal Ethics Commission had been denied access to the report. "The UCI Ethics Commission have already tried to investigate the matter," McQuaid wrote. "The Ethics Commission asked for a copy of the dossier from Igor Makarov and Mike Plant, but both of them refused to hand it over to the Ethics Commission. That fact alone speaks volumes."
McQuaid is currently seeking reelection to the UCI's top post.
Lead Photo: miqu77/Shutterstock.com
Trending on Outside Online