Rescue Team Climbs Alps to Deliver Baby
Premie arrives in an alpine meadow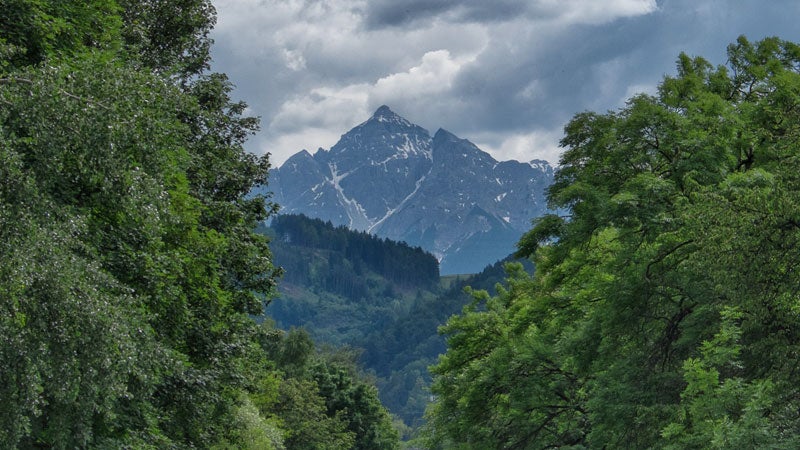 Gitte Herden(Photo)
Heading out the door? Read this article on the new Outside+ app available now on iOS devices for members! Download the app.
A team of mountain rescuers in Austria's Tyrol region got word at 7 a.m. Tuesday that a woman was in premature labor at an Alpine hut 8,200 feet above sea level. Unable to send a hospital-bound helicopter through the morning's thick fog and rain, 15 mountaineers, a doctor, and a gynecologist took the more labor-intensive route: They climbed 7,700 feet to deliver the baby themselves.
The rescue team managed to reach the woman and help her descend 800 feet in altitude to a meadow—after 11 hours in labor—before the 30-year-old gave birth to a boy. She was reportedly 24 weeks pregnant.
Moving to higher altitudes (above 8,000 feet) has been associated with premature birth. High-altitude deliveries often result in lighter babies, and some research connects them with birth defects such as cleft lips and issues with heart function. Nonnative mothers at altitude face significant complications as well, among them preeclampsia.
Weather conditions improved soon after the delivery, and a helicopter crew took mother and child to a clinic in Lienz. The baby was then taken to a neonatal clinic in Villach, where a clinic spokesperson reports he is in stable condition.
A total of 25 rescuers, four doctors, and two helicopters were involved in the delivery.
"We are all physically exhausted," rescue leader Gerhard Figl told Kronen Zeitung. "We have achieved something incredible, and luckily there was a happy ending. We have saved two people's lives."
Lead Photo: Gitte Herden