Return Ticket
Paul Theroux rides the rails with a Eurasian encore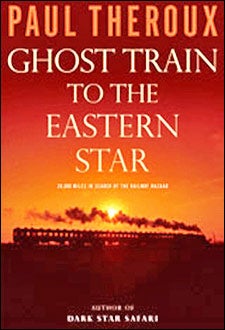 Heading out the door? Read this article on the new Outside+ app available now on iOS devices for members! Download the app.
"LITTLE BETTER THAN a license to bore, travel writing is the lowest form of literary self–indulgence." It's not the most alluring sentiment with which to draw in readers on the first page of a 496–page travel book, but Paul Theroux loves a challenge. Few writers have spilled more ink on the subject of travel than the acerbic, astonishingly prolific adventurer, whose first nonfiction classic, 1975's The Great Railway Bazaar, chronicled a 28,000–mile trip across Eurasia. Now, in Ghost Train to the Eastern Star (Houghton Mifflin, $28), Theroux re–creates that trip, beginning in London's Waterloo Station and traveling by rails where they exist—and by rickshaw, tuk–tuk, pedicab, and scooter where they do not—to Japan and back again.
Ghost Train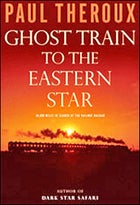 Ghost Train to the Eastern Star
by Paul Theroux
Theroux finds that the tides of geopolitics have shifted over the past three decades, washing out some tracks, opening up others. Iran and Afghanistan, once way stations of the Hippie Trail, are now Islamist no–go zones. Vietnam, ravaged by war the last time he visited, has become a capitalist paradise, trying to beat America at its own game.
But at 67, Theroux acknowledges that he's not the hungry young writer he once was. He still has a sharp eye for ironic detail and a penchant for the 50–cent word. (Look up crapulent, halitotic, and inspissated.) But now he's gout–ridden and grumpy and has an academic fascination with the global sex trade, visiting red–light districts in a half–dozen countries. He eviscerates his dislikes at length: backpackers, cities, China, the BlackBerry his wife forced him to bring along. Even Pope John Paul II is a "fatty." But Theroux reserves his sharpest knives for political institutions, and from the killing fields of Cambodia to the abandoned camps of the Gulag, he unflinchingly describes the brutality that humans can visit upon one another in the name of ideology.
The book is in some ways an elegy for an epic writing career and a diminishing world—one that is, he writes, "deteriorating and shrinking to a ball of bungled desolation." It's a dark but honest assessment, and few writers can so precisely capture the strange qualities of travel, what Theroux calls "the saddest of pleasures."