Say Goodbye to Your Peanut Allergy
Hypoallergenic legumes created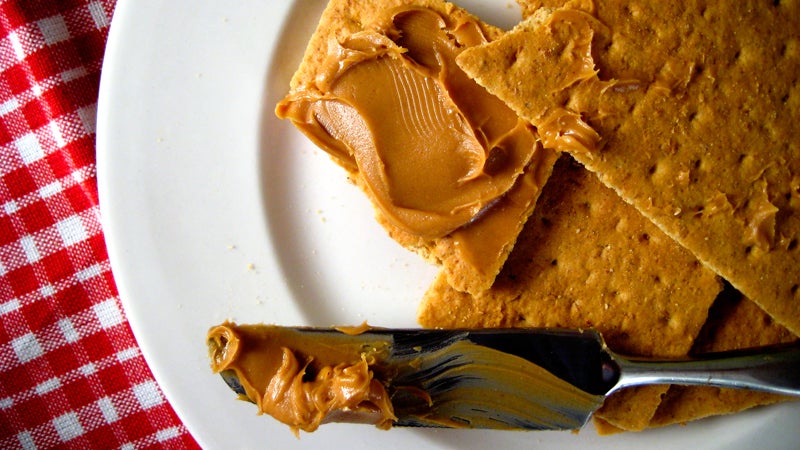 Heading out the door? Read this article on the new Outside+ app available now on iOS devices for members! Download the app.
If you're one of the 2.8 million Americans affected by peanut allergies, you might be able to enjoy a spoonful of peanut butter sooner than you think. 
Researchers at North Carolina A&T State University have found a way to treat peanuts and reduce their allergens by 98 to 100 percent without genetic modification. Results were confirmed through skin-prick tests on human subjects. "We found that treating peanuts with protein-breaking enzymes reduced allergenic proteins," said one of the lead researchers, Dr. Jianmai Yu, according to Reuters. 
The treatment works on whole, pieced, or ground peanuts—so products ranging from dry-roasted ballpark peanuts to a creamy PB&J sandwich will be safe. Additionally, the post-harvest treatment does not change the peanut's shape, shelf life, or nutritional value. "This research is also important because peanuts can be a valuable addition to a healthy diet," Dr. Jan Singleton, director if NIFA's Division of Food Safety, told the USDA. Staples in many athletes' diets, peanuts and nut butters are rich in vitamin E, riboflavin, iron, magnesium, and copper.
NC A&T has signed an exclusive licensing and patent agreement with Toronto-based food technology company Xemerge to start the process of getting the hypoallergenic peanuts in stores and on shelves "in the near future," according to the USDA.