8 Ways Vail Will Change Your Local Ski Hill
The Colorado behemoth is snapping up ski areas across North America. Here's what happens when the hill changes hands.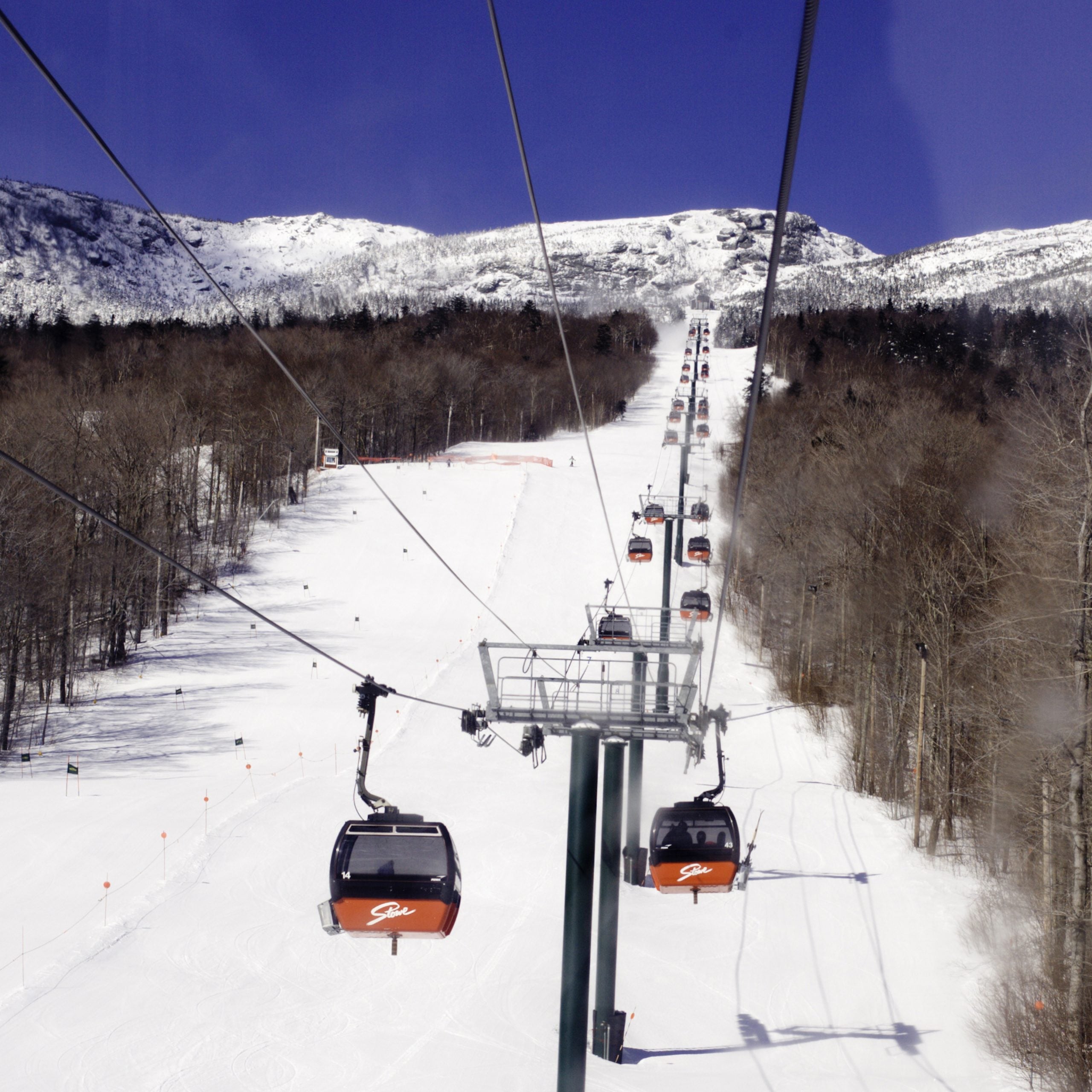 Aurora Photos(Photo)
Heading out the door? Read this article on the new Outside+ app available now on iOS devices for members! Download the app.
Vail Resorts announced Tuesday that it'll be adding another ski resort—and its first on the East Coast—to its 13-mountain roster. The Broomfield, Colorado-based company purchased Vermont's Stowe Mountain Resort for a reported $50 million from a real estate subsidiary of insurance giant American International Group, which has owned Stowe for the past 70 years.
AIG will maintain ownership of parts of Stowe's base area, including Stowe Mountain Lodge and Stowe Mountain Club. Vail Resorts' Epic Pass will include full access to Stowe starting next winter. The Epic Pass currently provides skiing at all Vail-owned resorts, plus a few others—Colorado's Vail, Beaver Creek, Breckenridge and Keystone (plus Arapahoe Basin, which isn't owned by Vail); Utah's Park City; California's Heavenly, Northstar, and Kirkwood; Canada's Whistler Blackcomb, plus Perisher in Australia; Wilmot Mountain in Wisconsin; Mount Brighton in Michigan, and Afton Alps in Minnesota, as well as access to dozens of partner resorts around Europe. Last August, Vail announced its largest acquisition yet: the $1.1 billion purchase of British Columbia's Whistler-Blackcomb, the biggest combined ski resort in North America.
But what happens to a place like Stowe once it's purchased by Vail Resorts? Based on previous Vail acquisitions, here are eight things we can expect to see change at Stowe—or any other resort Vail buys—in the future.
More Skier Traffic 
Last year, Vail Resorts sold over 650,000 Epic Passes. So that means every Epic Pass owner around the country can now plan a trip to Vermont for next winter. Expect an increase in skier visits at an already crowded Stowe, with longer lift lines and more traffic getting in and out of the resort's two-lane highway. Kirkwood locals often talk of longer lift lines since Epic Pass holders started showing up.
Lift Prices Go Up, Pass Prices Go Down
Stowe already has a hefty day lift ticket rate: $124 for the walk-up window price, or $92 if you buy online in advance. Under Vail's ownership, that price could tick upward. Walk-up ticket prices at Park City in 2013, pre-Vail, were around $105. Vail bought Park City in 2014; walk-up ticket prices this winter are $139. But season pass prices will go down significantly. Stowe's full season pass price this winter cost $1,860, if purchased early. The Epic Pass runs you around $800, depending on when you buy it. 
Burgers Get Fancier and Pricier
Stowe is already an upscale resort—the Cowboy Up burger at Stowe's bistro-style Hourglass Lounge currently runs you $19. So chances are, food prices won't go up too much under Vail's ownership. But, in the past, when Vail has purchased a mountain—like, say, Kirkwood, the price of food increased, but so did the quality. "The price of food went up. A standard lunch of say chicken tenders, hot chocolate, and a burger was around $25 before and now it's $35," said longtime Kirkwood passholder John Ferris after Vail acquired Kirkwood in 2012. "But the burger is a real burger now, not a frozen one."
Grooming and Snowmaking Improve
Vail markets to skiers who appreciate fine grooming. So does Stowe. You can expect to see some upgrades to grooming machines and snowmaking. Vail Resorts bought Heavenly in 2002; since then, the Lake Tahoe resort has acquired the world's biggest fleet of high-tech snowcats. One of Heavenly's machines, called the Beast, grooms 30 percent more acreage an hour than traditional groomers. 
Wine Bars Replace Dive Bars
There aren't many seedy bars left at Stowe, but chances are, under Vail's guidance, upscale dining and bars will be the norm. In the village at Northstar, which Vail bought in 2010, you'll now find an ice-skating rink, s'mores stations, a wine bar, a sushi joint, and a spot serving gourmet French fries.
Greater Focus on Safety
Vail is serious about safety. When the company bought Tahoe's Kirkwood, in 2012, they added ample slow skiing signs and other signs warning beginners that there's no easy way down. "When the Vail client got here, they didn't get that there's no easy way down from Chair 6," says Kevin Cooper, senior communications manager for Heavenly Mountain Resort and Kirkwood Mountain Resort, who was on staff at Kirkwood prior to the Vail acquisition. "There were more downloads on Chair 6 than ever before. So they put up more signage warning people that there's no easy way down." They also added safety bars to chairlifts that didn't have them—and called them "comfort bars."
…Which Means More Rules and Regulations for Staff
Vail enforces policies for employees that you don't always see at ski resorts. Staffers have had to wear helmets since 2009, when Vail made them mandatory for all on-mountain employees. Things like tongue piercings, neck tattoos, excessive facial hair, and mohawks aren't allowed. The upside for employees: the job comes with major benefits too, like more comprehensive health care for full-time staffers and perks like childcare, tuition discounts, pet insurance, lodging discounts, and if you're lucky, employee housing.
You'll Get Free Cookies
Vail's Beaver Creek is known for its fresh and free chocolate chip cookies, which are handed out at the base of the ski hill at the end of the day. When Vail bought Kirkwood, a backwoods, no-frills ski hill, longtime locals were surprised to see free hot chocolate and cookies occasionally handed out at the base. And no matter how you feel about the purchase, we're guessing you at least like warm cookies.
Lead Photo: Aurora Photos
Trending on Outside Online