Aspen's Tenant for Turns Program Rewards Locals for Housing Resort Employees
Aspen, Colorado, is using Tenants for Turns to chip away at the housing problem that's crushing desirable recreation towns around the country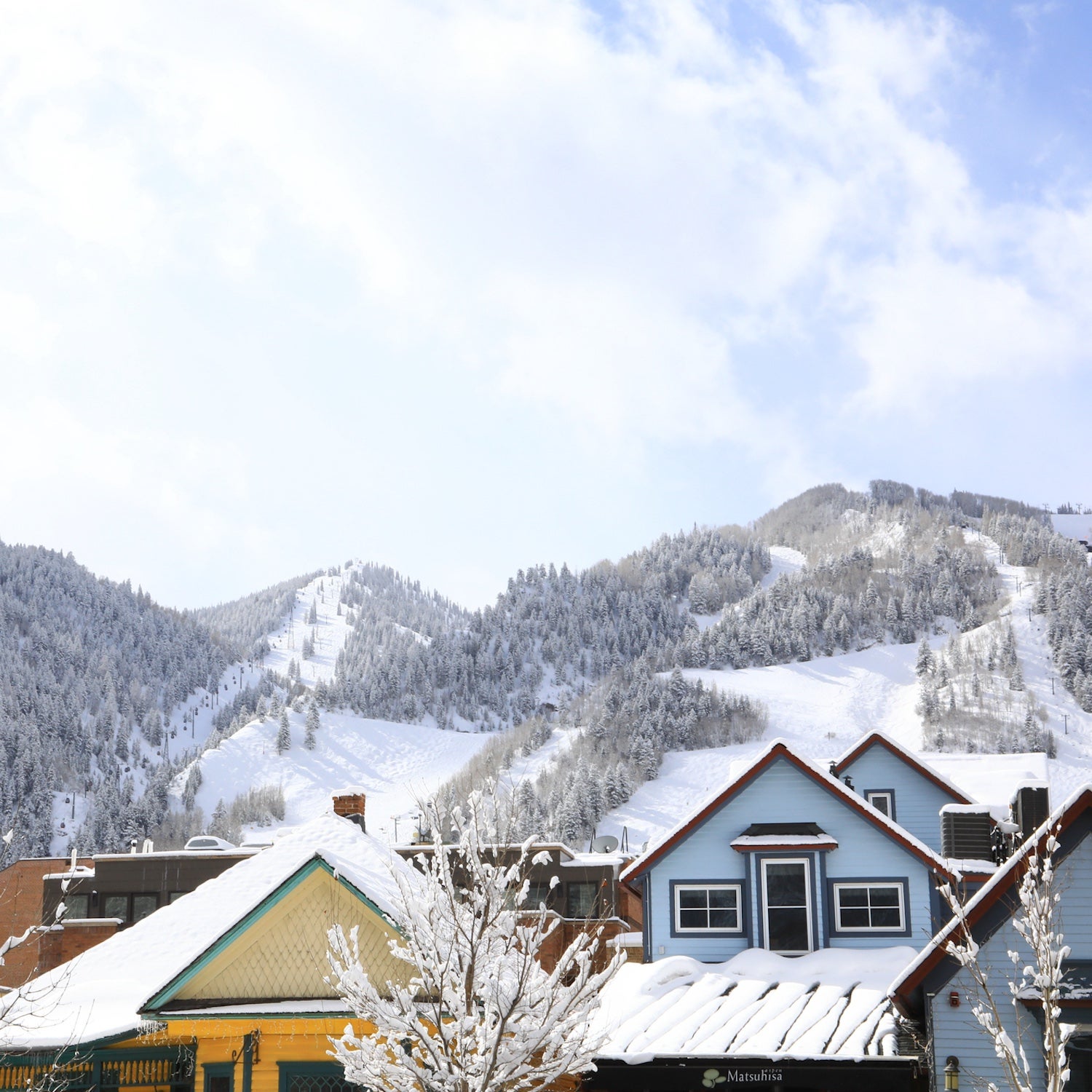 Heading out the door? Read this article on the new Outside+ app available now on iOS devices for members! Download the app.
In Aspen, Colorado, the housing situation is so grim that the ski area is offering up kickbacks to potential landlords. This season, if you rent a spare bedroom or a mother-in-law unit to an Aspen Skiing Company employee at a fair market rate, the resort will give you one of three perks: a ski season pass, lift ticket vouchers, or a $1,200 gift certificate. Tenants for Turns, as company officials call the program, is meant to combat the current housing shortage exacerbated by COVID, because it's become almost impossible to house all the workers needed to keep the ski area running.
Jim Laing, Aspen Skiing Company's chief human resources officer, says the resort actually piloted the program two decades ago during another housing shortage. It resurrected the incentive last year, after COVID transplants upended a housing market that was already under pressure. By early in the season Aspen officials were sweating their staffing because they were short on beds for employees, so they threw out the idea to see if anyone would bite. "We had to try to be creative, so Tenants for Turns was resurrected," Laing says. "We thought, 'Let's reach out to the community try to solve [the housing problem] together.'"
It's a numbers problem, it's a space problem, it's an affordability problem, and it's a planning problem.
Laing says resort officials think it's been successful so far. Last year, they placed 32 employees into housing through the program, and this year, they already have 82 beds filled.
It's a fractional number of their employees, though. During peak season, the ski area employs around 4,000 people, 1,500 of which are first-year employees, who are most likely to need housing. Laing knows Tenants for Turns is not a solution to Aspen's housing shortage, but it's one of many stopgaps the company is putting in place to try to retain employees. "It's a small percentage, but every bed is huge for us," Laing says.
Aspen is using Tenants for Turns to chip away at the housing problem that's crushing desirable recreation towns around the country. It's a numbers problem, it's a space problem, it's an affordability problem, and it's a planning problem, and it's particularly heightened in ski towns—the genesis of vacation rentals—which are hotbeds of second homes and necessitate an influx of seasonal workers to bump chairs and serve beers.
Aspen, where the current median home price is $3.2 million, has been on the leading edge of affordability issues for a long time. But it's also been out ahead of the curve on housing solutions. In the 1970s, it was the first mountain town to build affordable housing, which, at the time, was predominantly found in urban areas.
This current shortage isn't a surprise, and the town has been working on creating more housing options for years. For instance, in 2017, Aspen Skiing Company built a collection of 40 tiny homes on a former campground. But 2017 was before COVID, when highly paid professionals gained the option to work remotely, a change that took out a chunk of seasonal rentals, and changed the baseline for pricing. "When COVID hit, it went from really tough to find housing, to almost critical," Laing says.
"There's no silver bullet. If there was, we would all be doing it."
It's not just Aspen. Towns and employers across ski country are trying to come up with creative solutions to workforce housing shortages. Last year, the town of  Crested Butte, Colorado, bought a bed and breakfast to house locals, and set a short-term rental moratorium in place. In nearby Ouray, Colorado, a group of business owners pooled resources to buy a hotel so they could offer their workers housing. Other Colorado mountain towns such as Breckenridge and Salida have set aside what they call SOS, Safe Outdoor Spaces, where people who are employed locally can stay and sleep in their vehicles.
Those solutions are frequently controversial, and none of them is perfect. For instance, if you page through the Tenants for Turns rental options, like I did, you'll see that most of available housing is located farther down the Roaring Fork Valley in the towns of Carbondale, Basalt, or Glenwood Springs, nearly an hour away from the ski hill (albeit on the bus line) and none of it is particularly cheap. But it's something.
"There's no silver bullet. If there was, we would all be doing it," Laing says. He says that Tenants for Turns is one of the myriad of ways they're trying to stanch the bleed of employees who can't find housing. They're trying to employ locals who already live in town and might need part-time work. They've bought more tiny houses, and are trying to build employee housing down valley, on the bus line, where land is marginally cheaper. "Not everyone loves the idea, but we're looking wherever there's space available," he says.
There's a paradigm shift necessary to keep mountain towns livable. Otherwise the communities hollow out, and the resorts can't operate. And maybe it's his job to be positive, but Laing told me that Tenants for Turns gave him some hope because it's proof that locals are paying attention to the housing crisis, and it's seeding the kind of social change necessary to make housing available: density, affordability, limited vacation rentals, and community buy-in. "We're working on it full time," he says. "The community is working on it full time. It's just a process, it's not an event. We'll never cross the finish line."
Lead Photo: Douglas Sacha, Getty