The Country's Only Backcountry Ski Area to Close Permanently
Bluebird Backcountry was a special community and will be sorely missed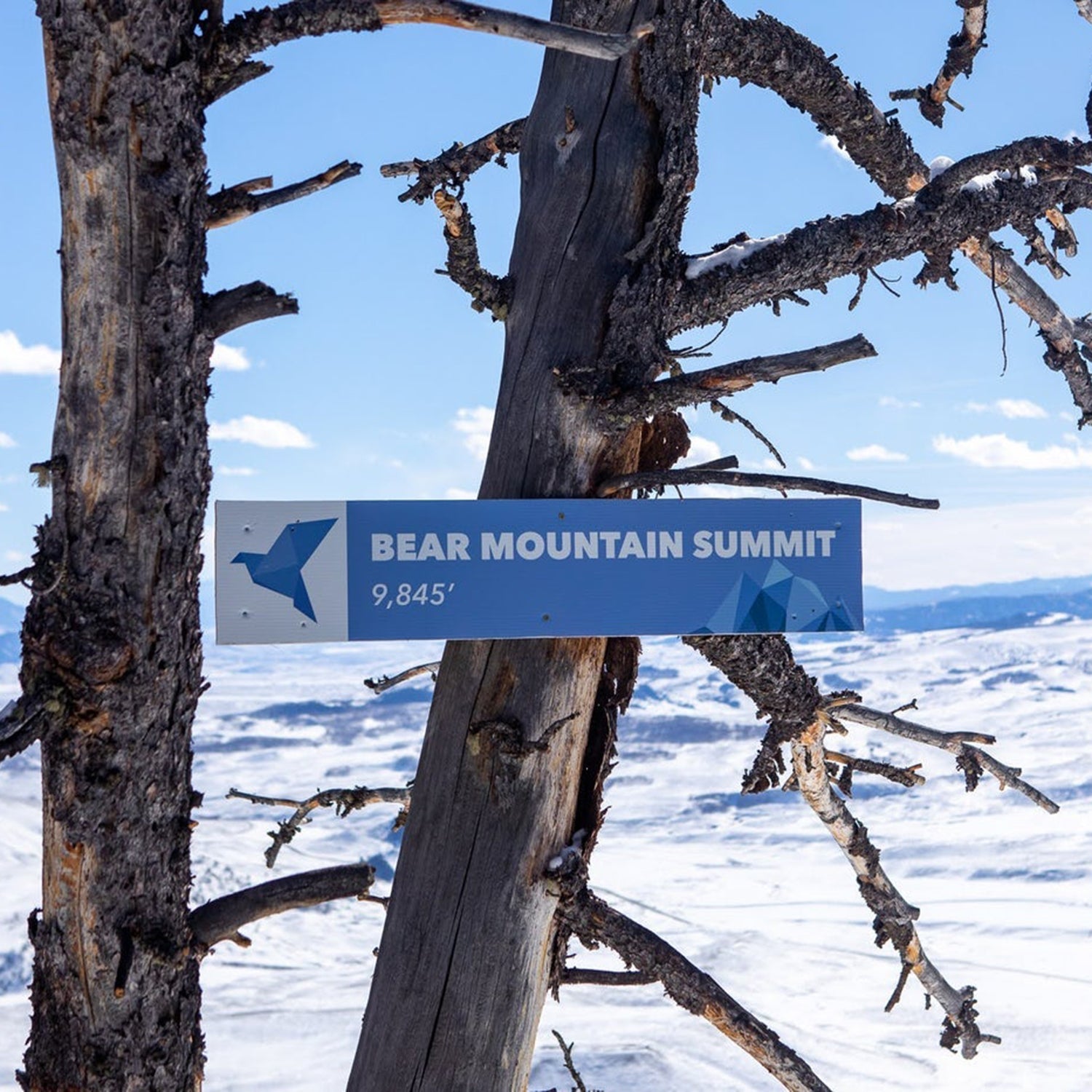 Justin Wilhelm
Heading out the door? Read this article on the new Outside+ app available now on iOS devices for members! Download the app.
Bluebird Backcountry, outside of Steamboat Colo., announced today that it's shuttering its operations after four seasons. Its owners cited financing issues, its remote locations, and a lack of fundraising for the closure.
The ski area opened for its inaugural season in February of 2019, and operated for a short test run on Whiteley Peak near Kremmling before moving to its permanent location on Bear Mountain, about 30 minutes southeast of Steamboat, for the 2020-'21 ski season. They opened with 1,200 acres of skin-track-accessed slopes ranging from mellow to expert, adding another 12 runs and four skin tracks in time for the 2021-'22 season. Bluebird also offered 3,000 acres of guided terrain geared towards advanced to expert backcountry skiers.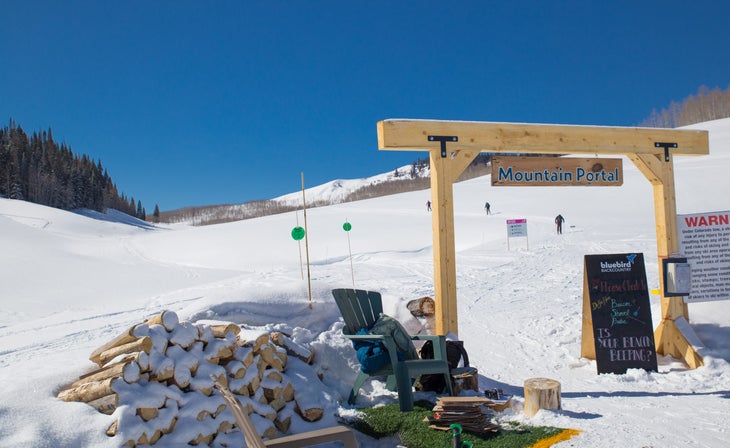 Originally, it seemed that timing was certainly on the Bluebird owners' side, with pandemic resort closures and restrictions incenting more and more skiers to explore the backcountry. But Bluebird CEO Jeff Woodward said that the ski area's remote location, a three-hour drive away from Denver, eventually proved too difficult a barrier.
"Bear Mountain has good snow and terrain and has been a beautiful home," Woodward explained, "but we're not located near our core customer. More than 60 percent of our guests live in the Front Range, which means lots of folks are driving three-plus hours each way for the day or weekend."
And while running a backcountry ski area with limited amenities and no lifts is not as financially taxing as a traditional resort, the lack of continued capital eventually forced the shutdown. However, Woodward still believes that there's interest and a future in a backcountry ski area.
"While it's heartbreaking to close Bluebird, I'm proud of the experience we built," Woodward said… "We listened and learned about what our community wants. We relentlessly improved our skiing, backcountry education, amenities, and experience overall. We took a leave-no-trace approach. We hired great people, supported our volunteers, and achieved an excellent safety record. The leadership and I chose to invest in what we collectively agreed a human-powered ski area needed to be, not just what would extract the most profit. There are many things we would do differently if we started over, but a 'done right' communal approach is fundamentally part of the Bluebird Backcountry spirit."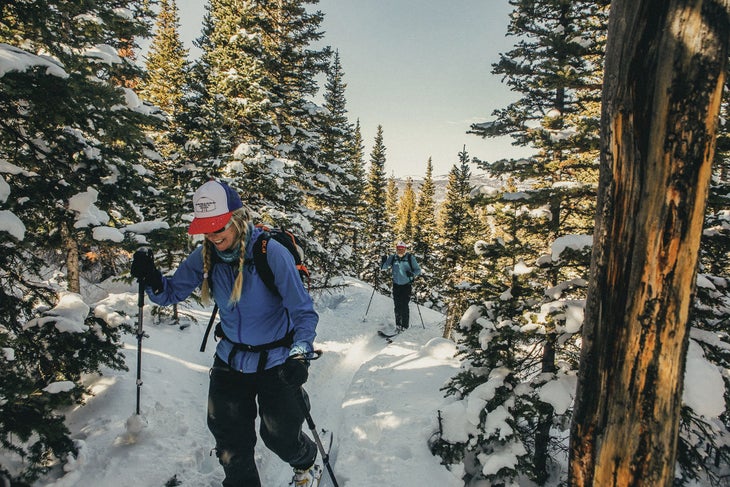 Bluebird was a lot more than skin tracks and backcountry slopes. The ski area placed a huge emphasis on the learning component, giving the backcountry-curious a place to safely try the gear and learn skills with no pressure or judgment. They offered intro courses up through high-level certifications and had a rental yurt stocked with the latest touring setups from Black Diamond and Elan, plus avalanche packs and safety tools to rent.
As recently as last season, things were looking bright for Bluebird. It joined the Indy Pass, giving pass holders two days on the slopes, and built limited but charming lodging at the base.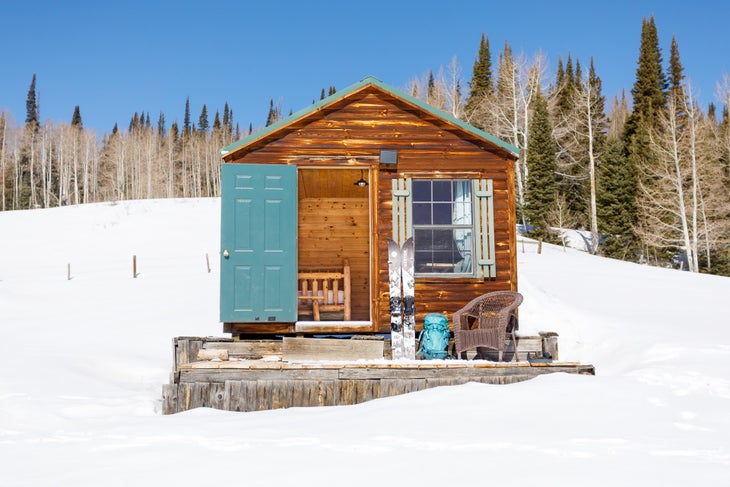 In the spring of 2021, I took my two older sons to Bluebird for the day to experience the place ourselves, driving up from our Denver home and spending the night before in Kremmling. I have a little backcountry experience, but not enough to teach my then 15- and 13-year-olds what they need to know for a lifetime of out-of-bounds adventures, and Bluebird provided the perfect opportunity. They loved it; read about our experience here. We had planned to return last winter, but never quite found the right window. We're sad to see it go.
If you were a Bluebird aficionado and want to share photos and memories, check out the Kudos Board dedicated to the ski area, or just peruse the photos and comments to appreciate what once was. It's evident in all the images and testimonials that Bluebird was a special place. As one skier said, "Sad to hear that Bluebird will be no more, but so grateful to have experienced the magic."
Me too.
Lead Photo: Justin Wilhelm