How to Live the Good Life in a Ski Town
We asked the best pow chasers we know how they make it work in some of the country's most famous winter resorts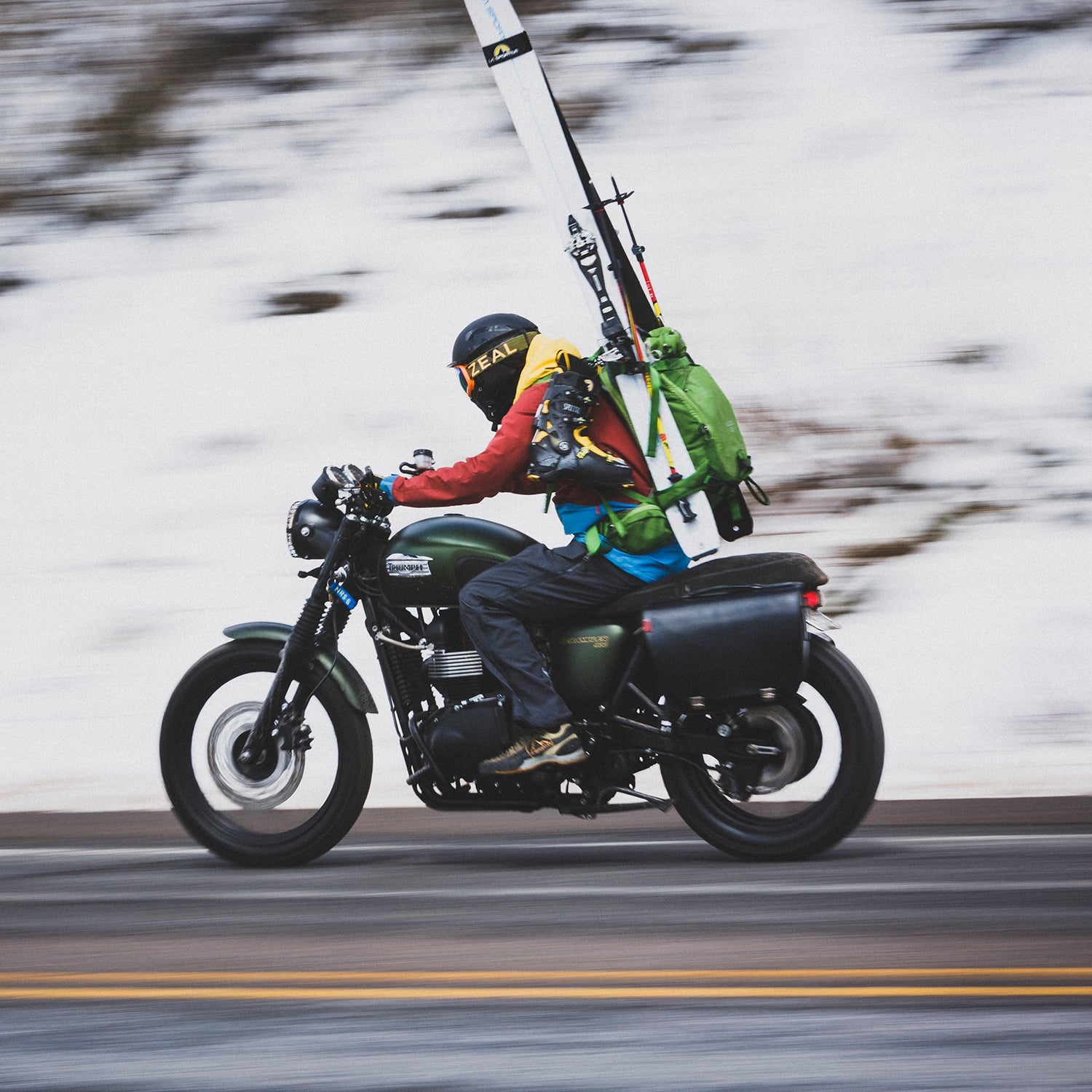 Heading out the door? Read this article on the new Outside+ app available now on iOS devices for members! Download the app.
Ski bumming is hardly a glamorous lifestyle. It means things like eating ramen for dinner, sleeping in your car, and taking an assortment of odd jobs. But the payoff can be worth it when you get an all-you-can-eat buffet of powder days. So how do you make life work in a ski town? We called some authentic ski bums to ask them how they've pulled it off.
Snag a Place to Live
There's a severe housing shortage in mountain towns right now, which means it can be tough to find affordable housing near ski hills. If you're working for a ski resort or another larger company, start by asking your employer (see the next tip on finding a job) if they offer workforce housing. You can scan the classifieds—check Craigslist, the local newspaper, and local Facebook groups—but often, houses get snagged the moment they're listed, so act fast. Word of mouth rentals are likely your best bet: ask the coffee shop baristas and the ski tuners at your favorite shop, because they know everyone. For short-term solutions, look for caretaking gigs or ski leases, which are winter-only rentals.
"If you don't want to live in a van or a snow cave, and renting a room is too expensive, look into a ski lease," says Bevan Waite, 24, who lives in his van in Tahoe City, California, and works part-time for an architect and as an editor at SnowBrains.com. "People buy into a seasonal lease for a large house and split costs. Ski leases are often more popular with weekenders from the city but if you can weasel your way in as a full-time resident, you become the house caretaker and pay dirt cheap rent for living full-time in a fancy vacation house all winter long."
---
Land a Job
Most ski resorts host job fairs every fall and it's not hard to get a job for the season. If you don't want to work for the resort bumping chairs or teaching skiing, get a night job at a fancy restaurant or crowded bar—that'll ensure the most tips and leave your mornings free to ski. Show up at the restaurant with a decent resume, clean shirt, and professional attitude and you'll have a good chance of landing a gig. 
"Waiting tables at night is a great way to get lots of ski time during the day," recommends Meaghann Gaffney, 21, a wildland firefighter and freeride coach at Crystal Mountain, Washington, who lives in her truck bed camper in the Crystal parking lot. "If you need a job at a mountain to get a free pass, then ski instructing is good option. If you're talented at getting around a mountain and have some medical training, try ski patrolling. It's a demanding job but incredibly rewarding. Talk to your manager about what days you need off during the season long in advance and expect to be working during holidays and weekends."
---
Get a Ski Pass
If you're working for the ski resort, a season pass comes as a perk of the job. Most resorts also offer more short-term volunteer positions—like being a mountain host a few weekends a year—that don't pay but grant you a pass. If you're working off the mountain, your best bet is to buy your pass at the earliest possible date, usually the spring beforehand, to ensure the lowest price.
---
Start Dating
If you're a girl moving to a ski town looking for a boyfriend, the saying goes, "The odds are good. But the goods are odd." You'll have no trouble meeting plenty of eligible guys waiting in line to be your backcountry partner or help shovel out your car. (But you may have to sift through them to find a keeper.)
If you're looking for a girlfriend in a ski town, then you'll need a little more luck. There aren't as many women, and the ones who are there are either too busy climbing peaks to bother dating, or they've already got a steady partner far more skilled than you. If you find a gal you like, ask her to go for a dawn-patrol backcountry mission, then pack a thermos of coffee and breakfast sandwiches to whip out at the top of the climb. Or show her your secret powder stash inbounds and let her drop in first.
"Ski hard but be humble," recommends Gaffney. "Every girl in a ski town is sick of a guy telling her how cool he is at the bar. If you actually are cool on the mountain, she'll notice. Also, be fun. When I met my current boyfriend, he showed up at my house with a mutual friend and took the decorative straight skis off my wall and ripped them the next three days at Bridger Bowl. We wore fanny packs and jeans while blasting Adele at the top of our lungs. I admired how he wasn't afraid to look like a nerd and shred straight skis hard."
---
Get Your Kit Dialed
You don't need brand new ski gear—part of being a ski bum is wearing Duct-taped gloves and ripped pants. But you do need to upgrade your kit so you at least have all your avy safety gear, some decent powder skis, and waterproof and durable outerwear. If you work in a ski shop, you'll get industry discounts and access to the latest gear. "Working in a ski shop is the best way to get the gear you need and not pay retail. Pick a shop that also offers an employee ski pass," says Mark Morris, a 33-year-old Colorado bluegrass musician and a long-time shop employee at Golden's Bent Gate Mountaineering.
Morris has also bartered for gear and other necessities. "I've played holiday concerts in trade for a used jacket, some skis, or a mostly-functioning set of bindings and I've landscaped during the summer in trade for lift tickets, ski gear, or snowmobile rides to the top of the mountain." Start shooting with well-respected ski photographers and you may be able to convince a few companies to hook you with a low-key sponsorship. Wait until the end of the winter season and buy gear when shops are unloading their shelves at deep savings. Or wait until that pro skier down the street has a yard sale, then go snag pro model gear for cheap. 
---
Figure Out Transportation
Mountain town transportation can either be stellar (see: free busses from town to the mountain in places like Crested Butte, Aspen, and Whitefish) or super unreliable (see: everywhere else). So get yourself an all-wheel-drive vehicle with decent snow tires so you can get around. Or better yet, find yourself a van or camper so you can turn your car into your home, solving both housing and transportation dilemmas.
"Once you have a car, carpool," says Morries. "Or if you live in town [and have a bus to the hill], get a fat bike."
---
Go Skiing
Once you've got life's basics sorted, it's time to get down to the business that brought you here in the first place: riding snow-slathered mountains. Pay close attention to the weather forecasts (we like OpenSnow.com for skier-specific snow forecasts), then have your gear ready to go at a moment's notice when a storm rolls in.
"When it snows, make sure you go to bed early and wake up with enough time to be ready at the resort well before it opens," says Waite. "Bring a backpack, make yourself a thermos of coffee and be the one who starts the lift line hours before loading. Carry food, water, and an extra layer in your backpack so you don't ever have to stop."
Lead Photo: Louis Arevalo