For This Man, the Iditarod Is a Father-Son Rivalry
Dallas Seavey is the latest in an esteemed bloodline of Iditarod champs. Since 2012, he's won the race twice and set records as the race's youngest and fastest. This year's goal? Out-mush dad.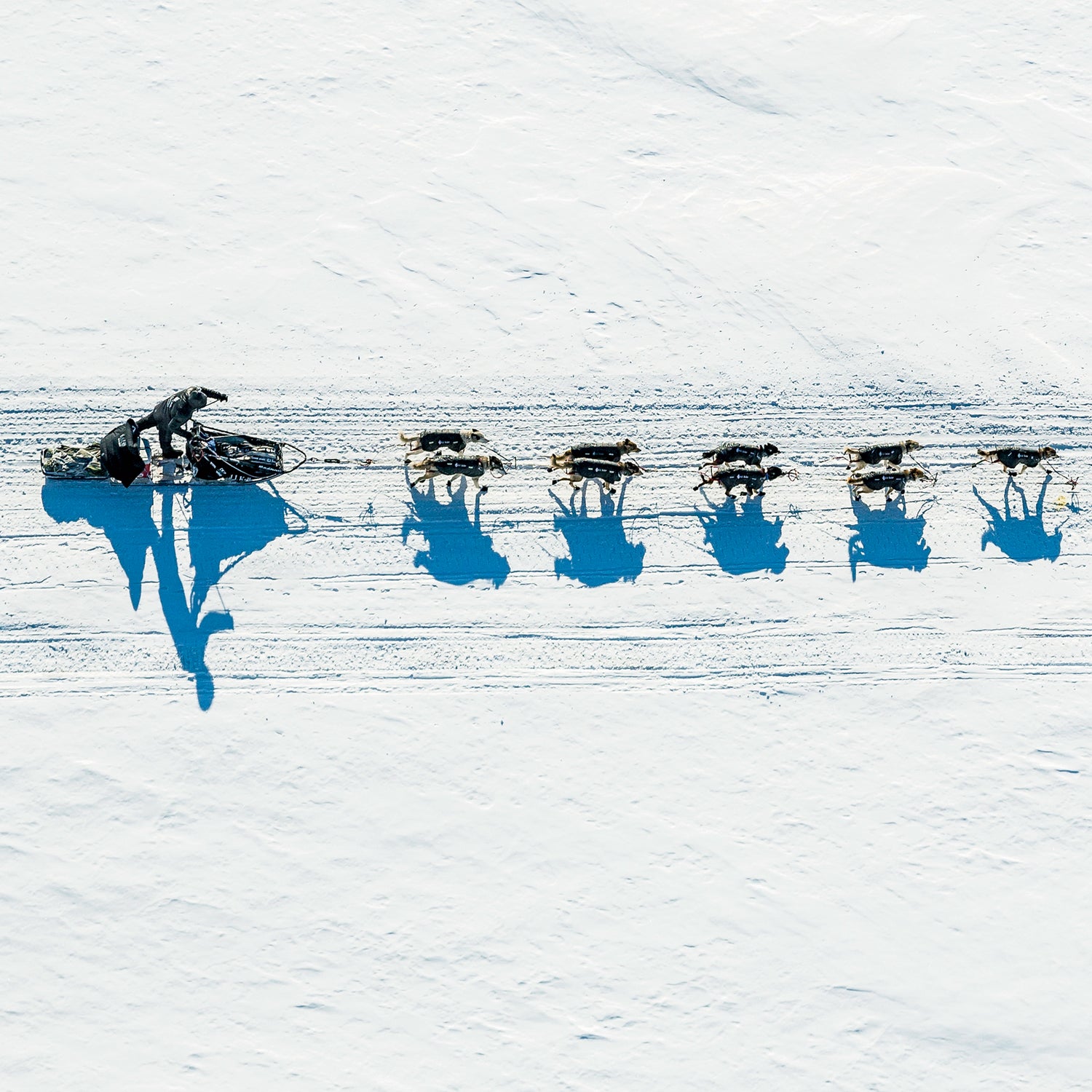 Loren Holmes/Alaska Dispatch News
Heading out the door? Read this article on the new Outside+ app available now on iOS devices for members! Download the app.
On the final day of the 2014 Iditarod, a fierce blizzard blew in. Winds topped 55 miles per hour, creating blackout conditions along the icy route. Some mushers got lost. Others dropped out, fearing for their lives and those of their dogs. Dallas Seavey, who two years prior at age 25 had become the youngest winner in the event's 42-year history, lost track of the other teams. "I thought I was still behind Jeff King and Aliy Zirkle," Seavey says. As he neared the finish line, he watched over his shoulder as another musher—he thought it might be his dad, Mitch—closed in. Seavey got off his sled to ease the load on his dogs and sprinted the final two miles, crossing the finish line after eight days, 13 hours, four minutes, and 19 seconds. A news reporter approached Seavey and asked, "Did you think you could do it?"
"Do what?" Seavey said.
He didn't know it then, but Seavey had won the race, and set a new course record in the process. "The storm was so bad that Jeff wound up scratching, and I passed Aliy without realizing it," Seavey later tells me. (It was Zirkle closing in on him, in the second-closest finish in the event's history.)
That was Seavey's second Iditarod victory in three years. Now 27, he is one of the toughest and most successful competitors in sled-dog racing, a sport that has traditionally been dominated by older, more experienced mushers like his father, who has also won the Iditarod twice, in 2004 and 2013. It's as if LeBron James had a son who happened to be a star point guard in the NBA and the two kept meeting in the Finals.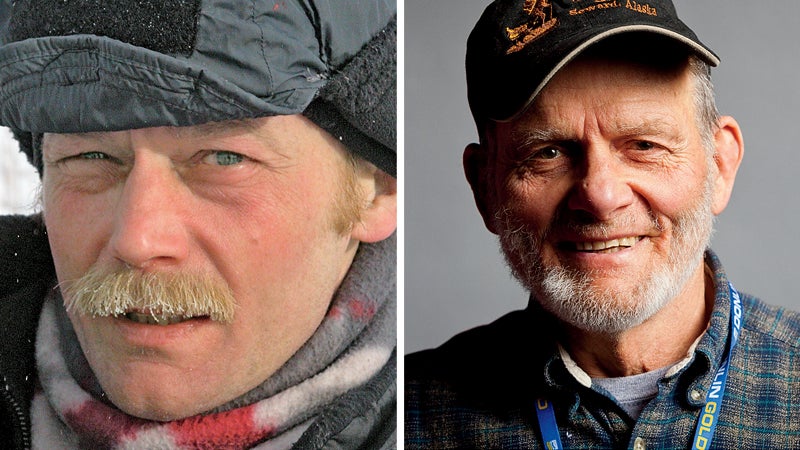 Mushing is pretty much the family business. Seavey's grandfather Dan participated in the first Iditarod, in 1973. His eldest brother, Danny, has raced the Iditarod three times. His brother Tyrell has run it twice. His wife, Jenifer, once. And his little brother, Conway, already has two Junior Iditarod championships under his belt.
Still, for much of his youth, Seavey was more serious about wrestling. He won his weight division at the Greco Roman Wrestling National Championship in 2003 and represented the U.S. at the junior worlds in 2005. At 19, he gave it up. "I was having multiple concussions," he says. "The turning point was when I realized I couldn't remember the names of my dogs."
Seavey had raced in previous Iditarods, but he'd used borrowed or leased dogs. "They didn't stand much of a chance," he says. To compete at the highest level, Seavey needed his own kennel—and the money to buy and feed the 100 dogs that top mushers typically keep to field a team of 16 during a race. "I couldn't do it myself," he says.
Then Seavey got lucky. While working for his father's sled-dog touring business, he met James J. Keller, the president of a Wisconsin transportation and safety consulting firm. 
"I was really impressed with the young man," says Keller. "When he told me he wanted to start his own kennel, I wanted to help him reach that goal." He and his wife, Rosanne, gave Seavey an exclusive sponsorship.
It's as if LeBron James had a son who happened to be a star point guard in the NBA and the two kept meeting in the Finals.
Neither Seavey nor Keller will say how much the deal was worth, but Seavey got his kennel. Today he keeps it going with a combination of winnings (which are meager), the sponsorship (which mostly covers racing expenses), and a sled-dog touring business of his own. In the summers, he leaves Jenifer and their four-year-old daughter, Annie, to film the National Geographic Channel's Ultimate Survival Alaska, described in promotional materials as "the world's toughest outdoorsmen [facing] off against each other, Mother Nature, and their own will to survive."
"It really doesn't pay much more than any other seasonal job up here," he says, "but it helps get my name out." In one episode, Seavey bushwhacks 45 miles through the Tongass National Forest, finishing the trek with a jump off a 70-foot waterfall. Last year, National Geographic launched a Web-only spin-off, with one twist: it pitted Seavey against his dad in Ultimate Survival Alaska: Seavey vs. Seavey.
In the final episode of that series, the two raced dogs—and Dallas won. When this Iditarod wraps up in mid-March, he stands a good chance of doing it again.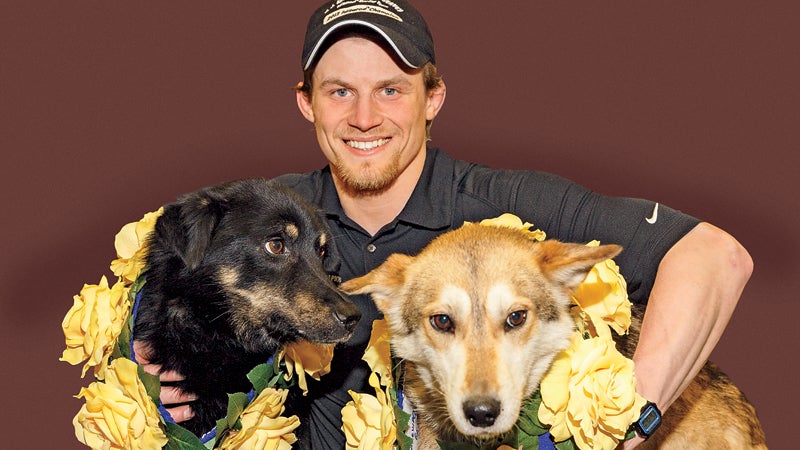 Not everybody will be happy about that. During the 2012 race, four-time Iditarod winner Lance Mackey told a reporter that, if it wasn't going to be Mackey himself, he hoped the winner would be "anybody but Dallas Seavey." Seavey and Mackey have famously exchanged words throughout their careers, with Seavey calling Mackey out for smoking pot during races and Mackey calling Seavey "cocky and obnoxious."
What Mackey calls cockiness, however, many other mushers admire as confidence. As for Mitch, he's still pulling for his son—for the most part. "I want him to win," he says, "but only if I'm not going to."
"Do you ever share strategies?" I ask.
"No, never," Mitch says.
Seavey says he has his own, anyway, which he hints at as we walk past dozens of dogs tethered in front of his two-story yurt. "No one expected me to do well those first few years, so I felt free to experiment with how we approached the race," he says. "We look at the dogs as individual athletes and train each of them differently."
"Differently how?" I ask.
"Well," he says, "I guess that's kind of a secret."