Ikon Pass
Sponsor Content: Ikon Pass
Meet 5 People Who Are Crushing Their Ski Bucket Lists
Armed with Ikon Passes, these skiers and riders are turning their snow dreams into reality and proving that it's never been easier for you to do the same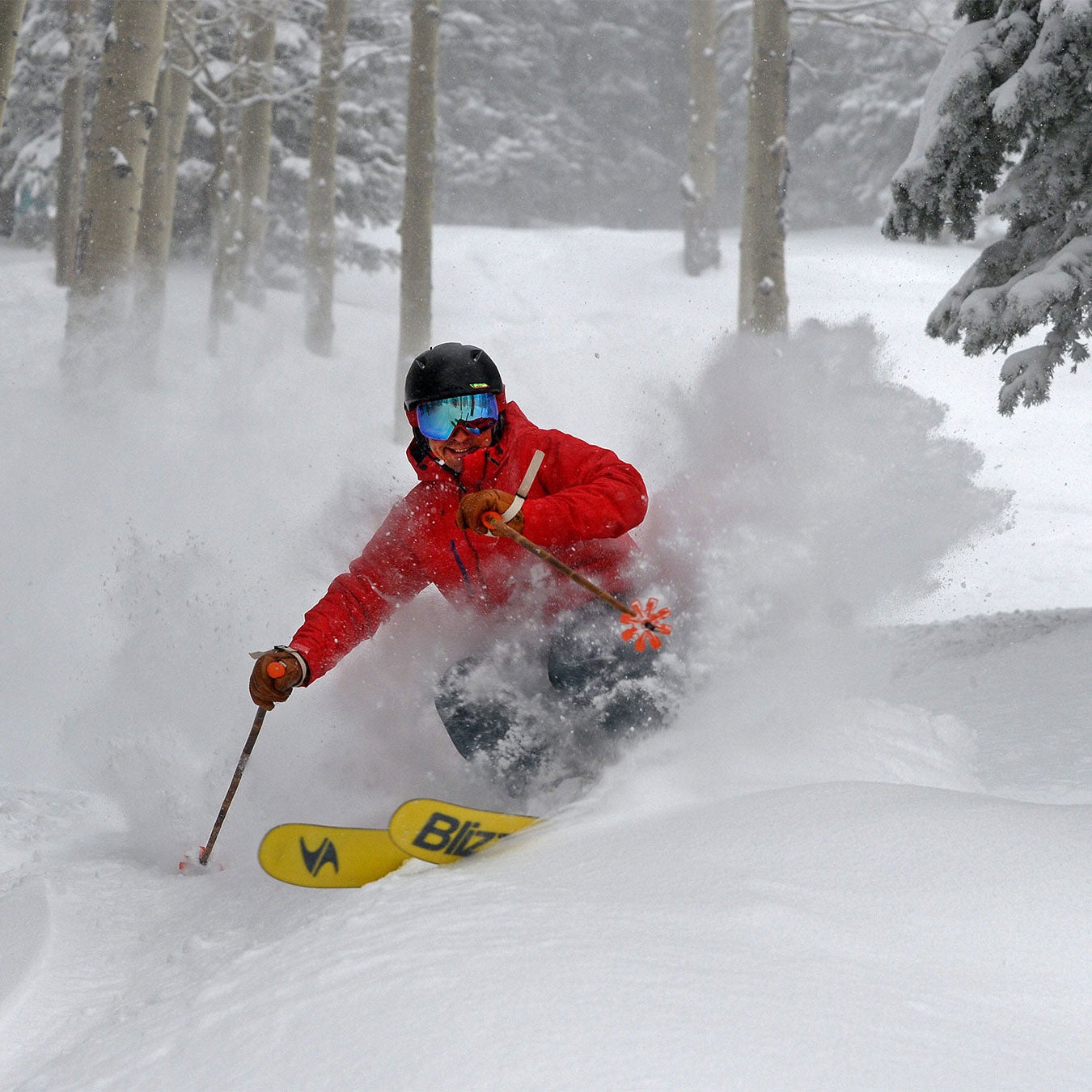 Whether you log 10 or 100 days on the slopes each winter, chances are you have a bucket list full of legendary lines to conquer, faraway mountains to explore, or lively festivals and events to attend. Everyone's list is different, but if you've got an Ikon Pass, which grants access to 41 top destinations around the world, it's never been easier to stop dreaming and start doing. Need inspiration from real people who are making their bucket-list dreams come true? Read on and start planning your list-checking mission today.
The Kid: Kai Jones
The Broom Closet is the name of the hefty cliff at the base of North Baldy, at Snowbird, Utah. It's a pinnacle line, often featured in ski movies and big-mountain competitions. And 12-year-old Kai Jones was, well, jonesing for it. This is the kid who first skied Big Sky's near-vertical Big Couloir at age nine, climbed Wyoming's 13,770-foot Grand Teton when he was 10, and appeared in his first ski movie with Teton Gravity Research, the company co-founded by his dad, at 12. So skiing the Broom Closet was a natural progression for him.
"Broom Closet is one of the most iconic cliffs at Snowbird," Jones says. "I've watched a ton of footage of it and I've looked forward to skiing that line." So, on an Ikon Pass–fueled family road trip from his home in Victor, Idaho, Jones set out to ski Utah's Brighton, Alta, and Snowbird. At Snowbird, conditions lined up and he was able to check Broom Closet off his list. "It felt really good to finally get it done," he says.
The Revivalist: Rusty Reams
To the uninitiated, bingo and skiing exist in completely different worlds. But anyone who's wandered into a Great Bingo Revival event near the base of Squaw Valley, California, knows they're surprisingly complementary activities. That's thanks to Rusty Reams, the animated Tahoe-based skier who's bringing seventies dance music, go-go dancers in sequined suits, and, yes, heated games of bingo to ski-town nightlife. (He also uses his events to raise money for Tahoe-area charities and organizations.)
 
This winter, Reams has a big goal of taking his bingo tour on the road. And, of course, skiing every day he can. He's hitting up Ikon Pass destinations like Snowbird and Alta, Utah, and anywhere else this winter's storms might lead him. You can find him shredding the mountain by day, calling out letters and numbers by night. "Most people spell 'happy' h-a-p-p-y," says Reams, a former radio DJ. "I spell it b-i-n-g-o."
The Sit-skier: Trevor Kennison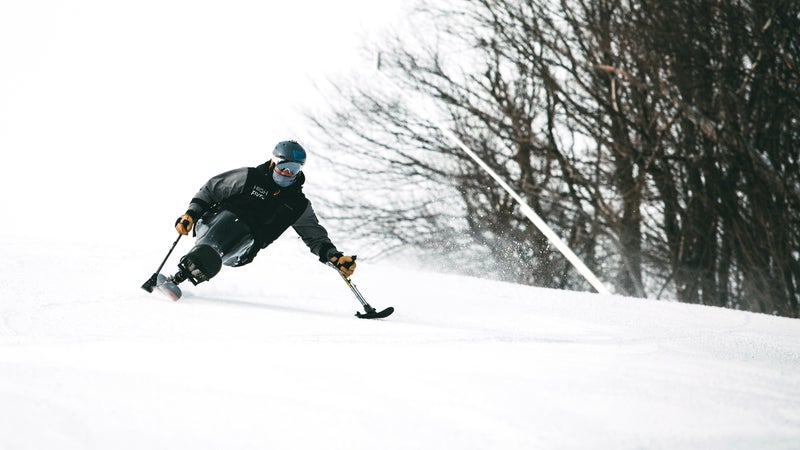 After a snowboarding accident left him paralyzed from the waist down in 2014, Trevor Kennison knew he wasn't done with snow sports. So he dreamt up a list of things he wanted to accomplish from the seat of his wheelchair—and he didn't hold back. He wrote down that he wanted to do a backflip, send a road gap, win a gold medal, and ski Corbet's Couloir, Jackson Hole's test-piece chute, with its treacherous, mandatory-air entrance. "I knew these things would take time—years, probably," Kennison says. "But I knew I wanted to do them."
So Kennison got to training, testing his mettle and honing his sit-skiing skills on the most technical terrain his home mountain of Winter Park, Colorado, could dish out. And last winter, with his Ikon Pass in tow, Kennison hit the road for Wyoming to compete in the Kings and Queens of Corbet's contest, where he became the first sit-skier to launch the cornice into the couloir. Next up for Kennison? He's combining two goals with the hopes of nailing a road-gap backflip.
The High Achiever: Brooklyn Bell
A bachelor's degree in graphic design is just one of Brooklyn Bell's recent accomplishments. The 23-year-old Bellingham, Washington–based freelance artist and designer has been busy these past few years, learning to mountain bike and quickly progressing to the point of attracting attention from now sponsors Patagonia and Kona Bikes. In the winter, she approaches skiing with the same fervor, and she's set her sights on competing in a big-mountain ski competition. "It's been on my bucket list for a while now," she says. "Competing is such a powerful tool for progression."
 
This season she's dropping into the Freeride World Qualifiers at Revelstoke, British Columbia; Lake Louise, Alberta; and Crystal Mountain, Washington—all on her Ikon Pass. But to Bell, actually competing is only part of the allure. "Having a community is huge for me," she says, noting that she'll be road-tripping to each stop with Ikon-adorned friends from college. Because there's nothing better than new experiences with old friends.
The New World Travelers: Emme King and Jarrett LaShure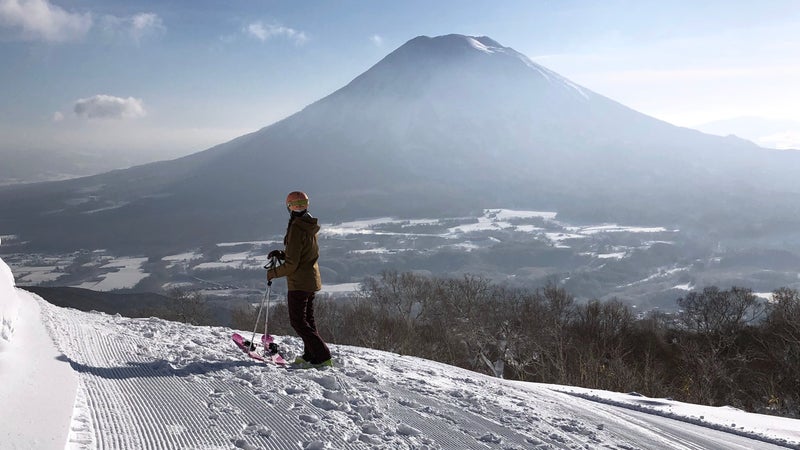 Emme King has never skied outside the U.S. before. It's something she's always wanted to do, but time and finances have rendered it impossible. Until now. When King realized her Ikon Pass worked at Niseko United, in Japan, it was only a matter of time before she booked the trip of her dreams: two weeks in "Japanuary," the month that offers the most reliably deep snow on Japan's north island of Hokkaido. King, who works as a physician's assistant in Sacramento, California, and her boyfriend, Jarrett LaShure, a firefighter, have a few things on their must-do list while in Japan: "I want to eat noodles, ski powder, and soak in an onsen," says King. All of which should be doable.
---
The Ikon Pass is the ski & ride season pass that unlocks worldwide adventure and real community feel. Learn more at ikonpass.com.
Trending on Outside Online