This Adaptive Skier Usually Earns His Turns, but Who Says No to Heli-Skiing?
In Warren Miller's latest release, 'Daymaker,' Pete McAfee scores big with Mike Wiegele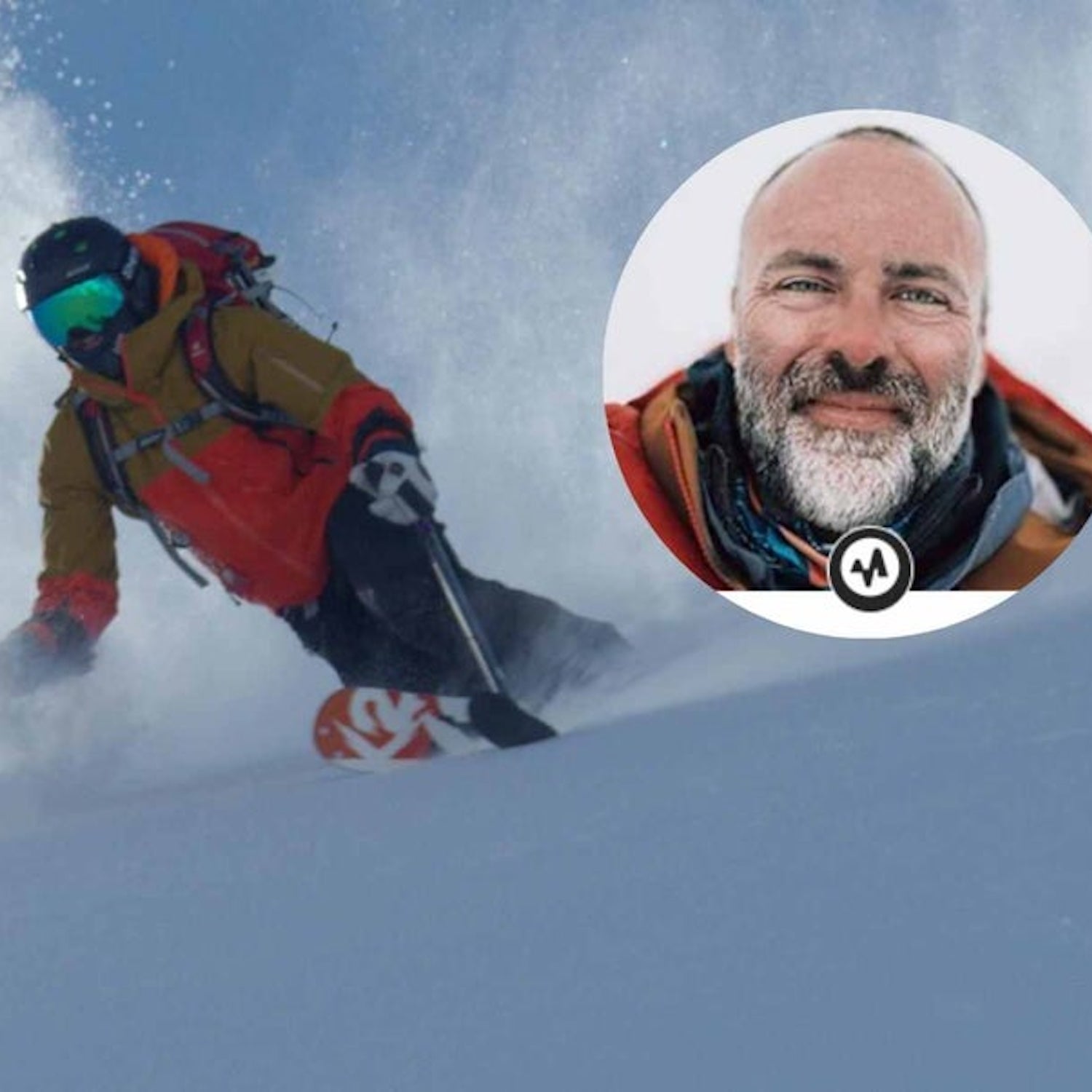 Warren Miller
Heading out the door? Read this article on the new Outside+ app available now on iOS devices for members! Download the app.
Pete McAfee is the type of person that redefines what strength looks like. He is a full-time X-ray technician, a father of two, and an adaptive ski teacher at Oregon's Mount Ashland Ski Area. Since he was three years old, he's had one leg. Despite growing up in West Texas and not learning to ski until he was in his late 20s, McAfee skis like nobody else—elevating the realm of possibility for adaptive skiers. In 2021, McAfee and Vasu Sojitra completed the first adaptive ski descent of Mount Denali. For Warren Miller's latest release Daymaker, McAfee, along with fellow adaptive athlete Dominic Davila, ditch the climb for heli seats with Mike Wiegele—charging steep powder lines on one leg and making it look easy. McAfee sat down with Ski to talk quad burn, silver linings, and how none of his accomplishments would be possible without his wife.
DAVIES: You had the first adaptive descent of Denali. What did that mean to you?
MCAFEE: Honestly, I was so drained from the Herculean effort it took to climb and ski it, that I didn't think much of it. It was weeks later when my buddy Erich sent a video of the team, Vasu, and myself skiing off the summit that I realized we had accomplished something special. 
So, how did you like Wiegele's?
Wiegele's was by far one of the best experiences of my life! Incredible food, amazing terrain, awesome guides… and helicopters! And getting to do it all with Dom, my friend, and fellow adaptive athlete—it just doesn't get any better than that. 
Helicopters or walking, if you had to choose?
While riding around in a heli, scoping steep lines, and getting dropped off on a mountain top is about as badass as it gets, you just can't replace the feeling when you've earned it the old-fashioned way. I'll keep walking for now, but you better believe I'm not gonna turn down a helicopter ride in the future!
Why is it important for adaptive skiers to be represented in films like Warren Miller's Daymaker?
It's absolutely crucial. The more representation we get in ski films like Warren Miller, the more attention adaptive sports organizations will get. More attention means more funding, which means more people with disabilities have access to the equipment and assistance they need to get out on the slopes. 
What's the biggest misconception about adaptive skiers?
Most people think that adaptive skiers are incapable of skiing independently. This is completely false. With the right equipment and training, adaptive skiers can ski independently and are often more capable on their own than their able-bodied counterparts. 
What's the hardest part about skiing on one leg?
The quad burn! My leg will be smoked after those early season powder days! 
So, yeah, your limbs must be completely jacked, right? How do you train?
Haha! That's up for debate, but I do train.  Weightlifting, cycling, running, rucking and pull-ups… lots of pull-ups. I exercise six to seven days per week. Maybe, if I stick with it, I'll be jacked someday! 
You learned to ski at 27. Why did you want to ski?
You always want what you don't have. I didn't grow up skiing and it was extremely rare that we even got snow in the west Texas desert. I used to dream of skiing and I kept that childlike enthusiasm for skiing when I finally had the opportunity to learn as an adult. 
What's next? What are your other ski goals?
My immediate goal is to ski as much as possible with my family. It's extremely important that I instill a love for skiing in my daughters. Who knows, maybe I'll be able to ski Denali with them someday. 
What's harder, climbing and skiing Denali or sitting in that ice hole in the film?
That water was cold, but Denali is harder for sure. There's much more suffering involved with Denali. 
In the film, you talk about how there's always an advantage, or silver lining, to every disability. What's that advantage for you?
The silver lining really is a mindset. No matter how shitty the situation, you can always find some good in it. I'm the king of silver linings! When it comes to being a one-legged skier my favorites are: I never have to worry about crossing tips, and one tired leg is better than two tired legs!
Who inspires you?
My wife is the biggest inspiration in my life!  She works full-time as a nurse, literally saves lives, trains with me, makes sure we eat extremely healthy, and is the absolute best mother to our girls. She supports me unconditionally in all of my adventurous endeavors and is the glue that keeps life from unraveling on the home front while I'm away.  I don't know how she does it. If it wasn't for her, I couldn't have accomplished the things I'm known for today. 
Don't miss your chance to see Daymaker at a showing near you. Tickets are available now.
Lead Photo: Warren Miller