These North American Ski Resorts Had the Most Snow Last Year
With a triple-dip La Niña cycle bearing down on us this winter, a look into the recent past seems like a promising way to chase powder, just this once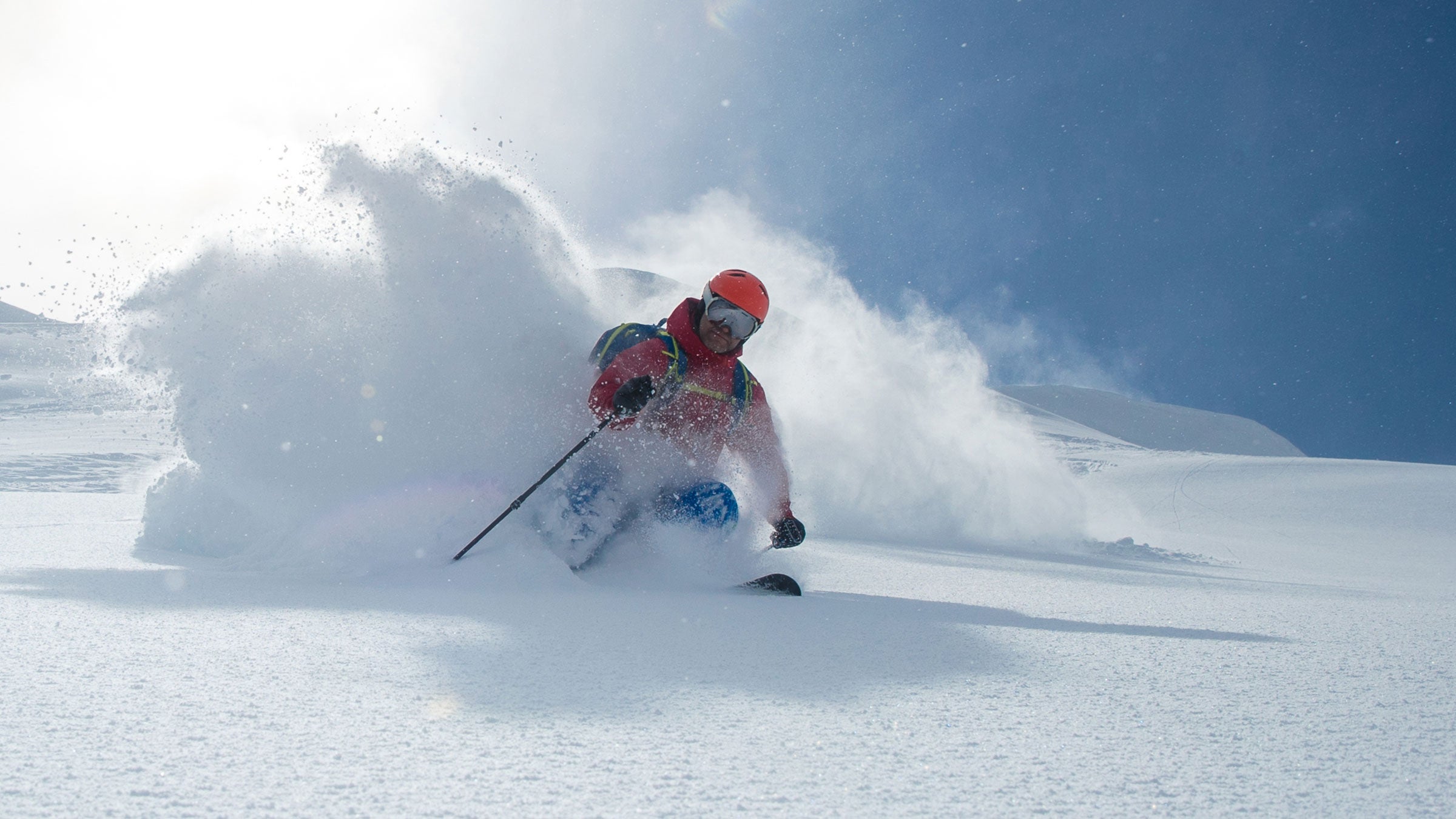 ZargonDesign/Getty Images
Heading out the door? Read this article on the new Outside+ app available now on iOS devices for members! Download the app.
It's not worth looking toward last year's snow to predict how deep this year will be, right? Well, with a triple-dip La Niña cycle bearing down on us this winter, a look into the recent past seems like a promising way to chase powder, just this once. It's rare for three La Niña seasons to fall in succession, so let's look at where the chips fell last season and start booking flights. These sea-temperature patterns typically favor the Pacific Northwest and the northern Rockies, an area with heavy competition between Epic and Ikon Pass resorts. Choose wisely…
10. Snowbird, Utah
Despite a particularly nasty mid-season dry spell, Snowbird rounded out their season with a respectable 435 inches of snow. The deep December dump served up a base for excellent wind buff during the six-week drought. 
9. Alta, Utah
Alta Ski Area also suffered a mid-season high-pressure ridge, but still scrapped together 447 inches of blower Wasatch pow. We were told that High Boy skied like a buffed-in groomer for almost two months in the interim Buff season.
8. Whitler Blackcomb, British Columbia
Whistler Blackcomb is iconic for the deep snowfall on its upper mountains. Last winter was their most impressive since 2017-2018, dishing up 448 inches of snow and riding through mid-April—though locals were skiing through May.
7. Stevens Pass, Washington
Stevens Pass, Washington received just below their impressive 460-inch average last season, raking in 450 inches of Central Cascade snow. 
6. Revelstoke, British Columbia
Coming in at a tie with Mount Bachelor, Revelstoke blew minds and came close to blowing up records with 451 inches of Interior BC blower. Last year the young ski area delivered its fourth deepest season on record since the bullwheel started spinning in 2007.
5. Mount Bachelor, Oregon
Mount Bachelor might have underperformed against its Oregon compatriots, but it still soaked in the white stuff all winter. With 451 inches of snow coating its 360-degree terrain, skiers had ample options to plunder its stashes.
4. Mount Hood Meadows, Oregon
Mount Hood Meadows offers one of the longest ski seasons in the U.S. (behind its sister Timberline, of course), and proved it with an enormous 521 inches of snow in the 2021-2022 season.
3. Timberline Lodge, Oregon
Positioned in a more advantageous aspect to catch storms off the Pacific, Timberline Lodge was buried under 561 inches of snow last year. The bottomless base provided the perfect platform for ski camps to run all summer long.
2. Mount Baker, Washington
It should surprise absolutely no one that the ski area with the deepest snow record of all time did well on this list. Mount Baker Ski Area was inundated with 647 inches of snow during the 2021-2022 season, proving again why it's one of the best places to ski in the Lower 48.
1. Alyeska, Alaska
They say if you come for the king, you better not miss. This year no one has been able to dethrone Alyeska as the deepest ski area in North America. With 848 inches of snow blanketing the Girdwood resort, Alaskans skied powder all spring long.
Lead Photo: ZargonDesign/Getty Images