How to Avoid Being a Jerk on Your Ski Vacation
A primer for those new to the sport—and maybe some veterans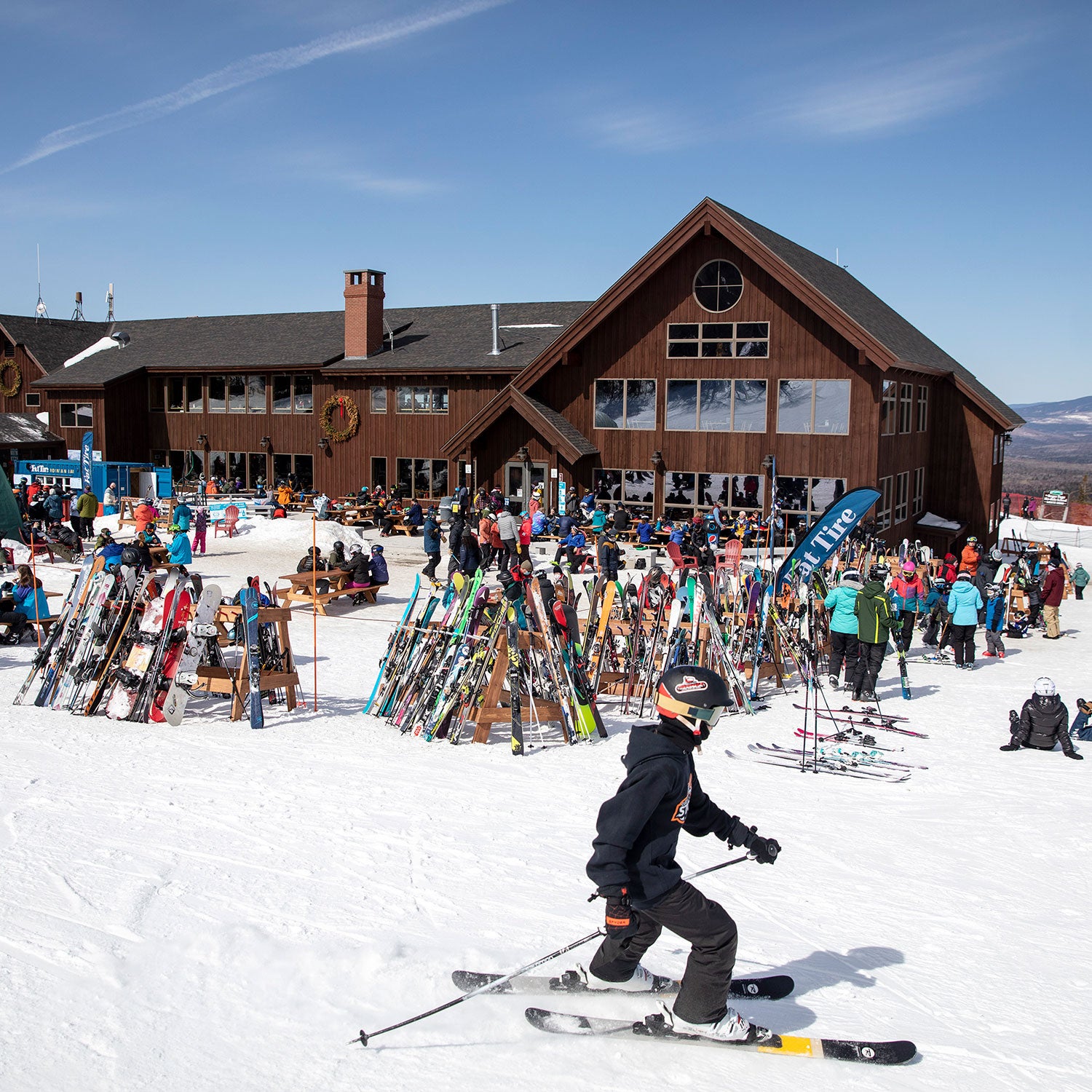 Heading out the door? Read this article on the new Outside+ app available now on iOS devices for members! Download the app.
You've finally made it to your long-planned ski vacation. You're excited to hit the slopes, feel the wind in your ears, and enjoy some après time in a snowy mountain town.
But guess what? Life has become increasingly difficult for many people who live in mountain towns, work for ski resorts, or cater to guests like yourself. Jobs in the ski industry often pay uncompetitive wages, and the cost of housing in American ski towns has skyrocketed. The pandemic caused an acute labor shortage and intensified the housing crunch. And, of course, climate change is drastically altering life in these communities.
While you may not want to fixate on these wider forces during your ski trip, we recommend considering them when you are interacting with locals. After all, the last thing you want to do is make life harder for the person scanning your lift ticket or serving you slopeside chili.
Connor Ryan, a Lakota skier and founder of the athletic and creative collective Natives Outdoors, says vacationers should remember that as soon as they set foot in a mountain town, they become part of its fabric.
"What you bring to it is what you're going to get out of it," Ryan says.
Outside spoke to multiple ski-industry sources about the challenges facing mountain towns and how to be good guests. Here are a few things to consider when you're interacting with others at the resort—whether you're talking to your ski instructor, the liftie helping you get on the chair, or the hostess seating you at the local restaurant.
Patience Is a Virtue
With the labor and housing shortages, there might be a longer wait time at the lift or at the restaurant where you're eating dinner. "I talk people off a ledge every day because they need to chill out. I'm like, 'I'm trying to help you. Can you please stop yelling at me?'" says Heather Adams, a skier and resident of North Lake Tahoe, California, who hostesses at a local restaurant.
Be gracious. Sure, a job on the mountain can be a dream, but in addition to the low pay, it can be very physically taxing. Lifties are up hours before anyone else, sweeping the snow off the chairs and shoveling the runways. Thank them for their work. Say hi to the ticket scanner and the ski patroller.
Realize that many folks you encounter have multiple jobs and work multiple shifts in order to make ends meet. "Even if you're making $40,000 a year, that is not a living wage in Jackson," says Clare Stumpf, coordinator at Shelter JH, a housing advocacy group in Jackson Hole, Wyoming. "You can't even find a studio for under two grand or $2,500." In case this math isn't obvious, take it from Adams, who says: "You can't pay $2,000 a month in housing expenses on a service-worker salary." This means the liftie who swept the snow off your chairlift seat might be pulling a shift at the bar well past your bedtime—give him a break if he seems tired while mixing your après cocktail.
Say Thank You with Your Wallet
Consider donating. The conversation is evolving, and there are many groups working to make the industry and ski areas more equitable, inclusive, and sustainable. They include Mountain Dreamers, Unlikely Riders, and Protect Our Winters. "There were no scholarship programs for native or Black or queer folks just a few years ago in the sport, and now you see a lot more of those," says Ryan. (Ryan's group, Natives Outdoors, partnered with Aspen's Ikon Pass on its own scholarship program.)
It's also a best practice to tip generously. Instructors, like many other workers in the service industry, often rely on gratuities. According to Richard Spritz, a ski instructor at Breckenridge Ski Resort, many first-time skiers do not understand the economics that instructors endure, and simply assume that their payment goes straight to their teacher. "They paid $1,000 for a private full-day lesson. And their assumption is that the instructors are getting a big piece of that, but they're not," Spritz says. Spritz has worked at Breck for a decade and earns $19 an hour for teaching—but he doesn't live off of those wages. He's a retired pediatrician and genetics professor. "If I were here as a kid, or in my thirties, trying to make a living at it would be impossible," he says.
Resort workers, such as ski patrollers, have recently started organizing to fight for better pay. But ski resorts have been able to get away with not paying their workers decently for years.
"There's this narrative that 'Hey, you want to be here, you chose to do this, your job is cool, so we don't have to compensate you because there's 20 dudes from Michigan who would be glad to jump into your role,'" says author Heather Hansman, whose recent book Powder Days: Ski Bums, Ski Towns and the Future of Chasing Snow chronicles the challenges of living in a ski town. "There are these social structures around why wages have been depressed. But just because you're in a desirable recreation field doesn't mean you shouldn't compensate people for their work."
Choose Your Mountain Town Wisely
Consider picking a smaller mountain to learn on. Skiing has undergone massive corporatization in the U.S., with the giants gobbling up independent resorts and changing ski culture. "There's that whole resort side of skiing and big, expensive hotels," says Ryan. "But there's also getting started at a smaller, local hill."
You don't need massive bowls and true double diamonds when you're starting out—in fact, stay away. A small hill can be a perfect place to learn. It may be less crowded, cheaper, definitely less intimidating, and more intimate.