Legendary Skier Dean Cummings Charged with Murder
The former U.S. Ski Team member is accused of killing a man in New Mexico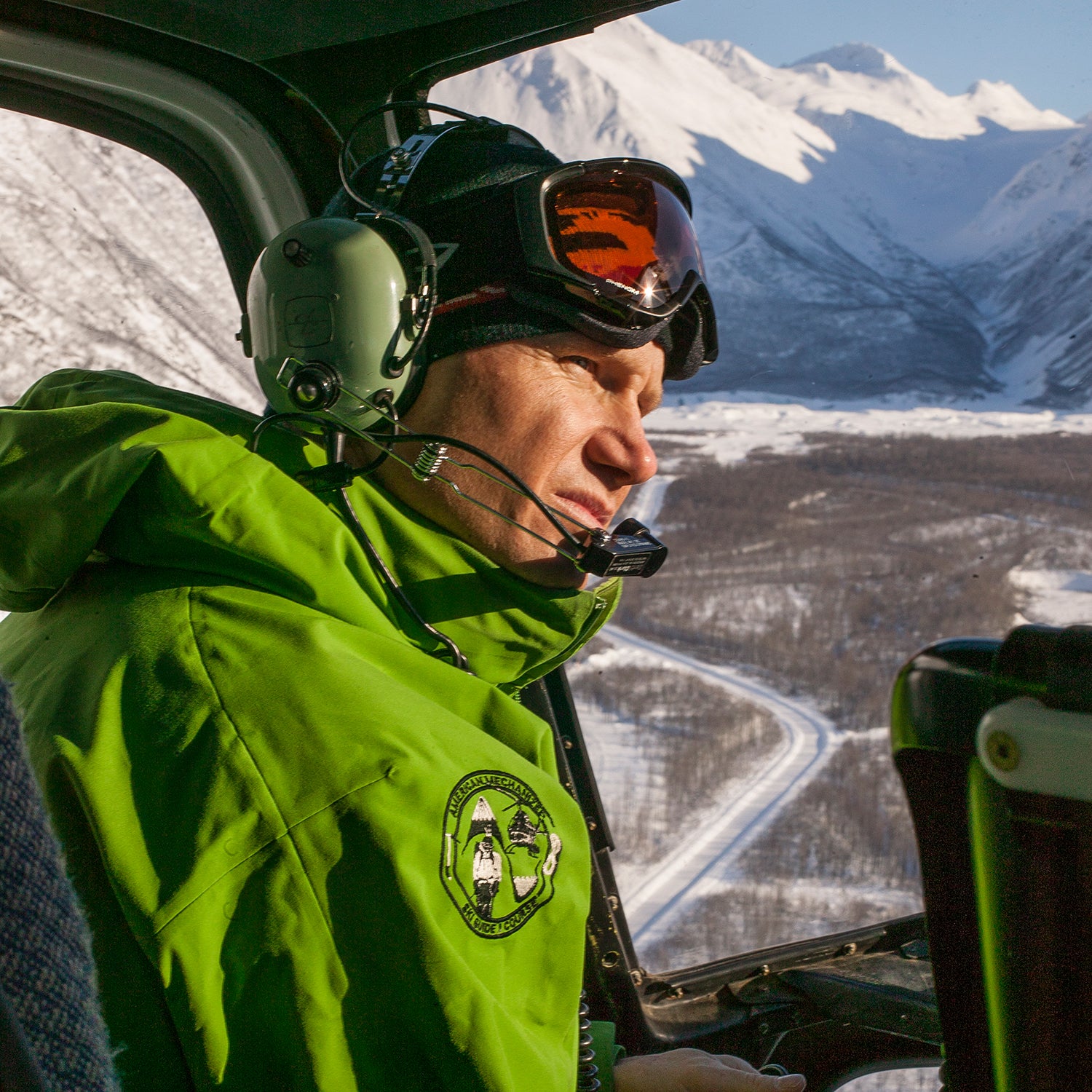 Jeff Cricco/Tandem(Photo)
Heading out the door? Read this article on the new Outside+ app available now on iOS devices for members! Download the app.
It was spring 2012, and Dean Cummings, then 45, had nothing left to prove. At the time, he was the owner and operator of H20 Heli Skiing and one of the all-time greats of the sport—a peer to the iconic Doug Coombs. 
Yet for 20 years, he had eyed a seemingly un-skiable peak called the Tusk, near Alaska's Thompson Pass. That spring, conditions on the near-vertical face were finally perfect. And so a helicopter dropped him off on top of the stunningly aesthetic mountain, known for its 300-foot spire. Cummings hop-turned his way down the face, digging his edges into the slope to maintain a connection to the mountain. The feat won him Powder's Line of the Year, a capstone to a long career at the pinnacle of skiing. 
Then Cummings seemed to all but disappear. The websites for his heli-skiing outfit and his line of skis, H20 Outdoor Gear, which he founded in 2011, were taken offline. One of the only traces of him left on the web is a 20-part video series published in January, 2019, on his YouTube channel called "How a Criminal Syndicate Tried to Take a Man's Company and Life," which outlines conspiracy theories and details of his personal life with his wife and two kids, who he had been living with in Valdez, Alaska. 
So it came as a shock when, on Tuesday, outside a mobile home in San Luis, a rural outpost in New Mexico, police arrested 54-year-old Cummings. He is charged with the first-degree murder of a local man named Guillermo Arriola, according to the Sandoval County Police. He is also charged with concealing his identity and tampering with evidence. 
According to police, Cummings called 911 on Saturday to report that Arriola had attacked him and that he had shot him dead in self-defense. Cummings initially left the scene, changing his clothes. Upon arriving at the scene, police found him at the residence and found Arriola face down inside the mobile home. An AR-15 lay on the stairs outside. Cummings refused to identify himself. Cummings said Arriola sprayed a burning chemical in his face, but police say there was no sign of a struggle and no other firearms present. 
Cummings grew up in New Mexico, but hadn't lived there in years, and it's unclear why he was back. He told authorities he was trying to buy property where the shooting took place, and that a disagreement over the sale is what led to the shooting. 
I first met Cummings when I was an editor at Powder. I interviewed him several times to talk about his first descents as well as his approach to snow safety. He was skeptical of the media but interested in sharing his story and expertise, which he felt was overlooked—some thought he had a chip on his shoulder because Coombs received more attention and accolades than he did. Cummings was a forceful personality who was mired in heli permit wars centered on usage rights in the Chugach National Forest. His intense approach didn't sit well with many, though he was well-respected for his many achievements in the sport.
Cummings learned to ski at Pajarito, a ski hill for locals in Los Alamos, founded by Manhattan Project scientists working at the Los Alamos National Laboratory. Moving to bigger mountains, he became an ambassador for Taos Ski Valley in the nineties. 
He made his mark skiing on the peaks of Alaska's Chugach. In 1991, Cummings finished in second place behind Coombs at the inaugural World Extreme Skiing Championships in Valdez. After that iconic event, both skiers became pioneers of Alaskan heli-skiing.
In 1995, the same year he won Worlds, Cummings founded H20 Heli Adventures. Each spring, he guided some 300 clients among the untracked, powder-covered peaks of the Chugach Mountains. After Coombs died in a skiing accident in La Grave in 2006, Cummings was relatively peerless. For years, he was at the forefront of Alaska heli-ski guiding and big-mountain skiing, claiming over 200 first descents along the way. 
"We have 2.6 million acres of ski terrain in the Chugach—that's the largest in the world that I know of," he told Outside in 2011. "Only two percent of the mountains even have names. I could do ten first descents a year for the rest of my life. I love that I'm not following in someone else's tracks." 
Cummings is being held without bail as he awaits trial in Sandoval County Jail.
Lead Photo: Jeff Cricco/Tandem
Trending on Outside Online