A Report Finds Vail Resorts Responsible for Patroller's Death at Park City
Utah's Occupational Safety and Health group found the resort operator responsible for the freak death of a ski patroller on January 2, 2023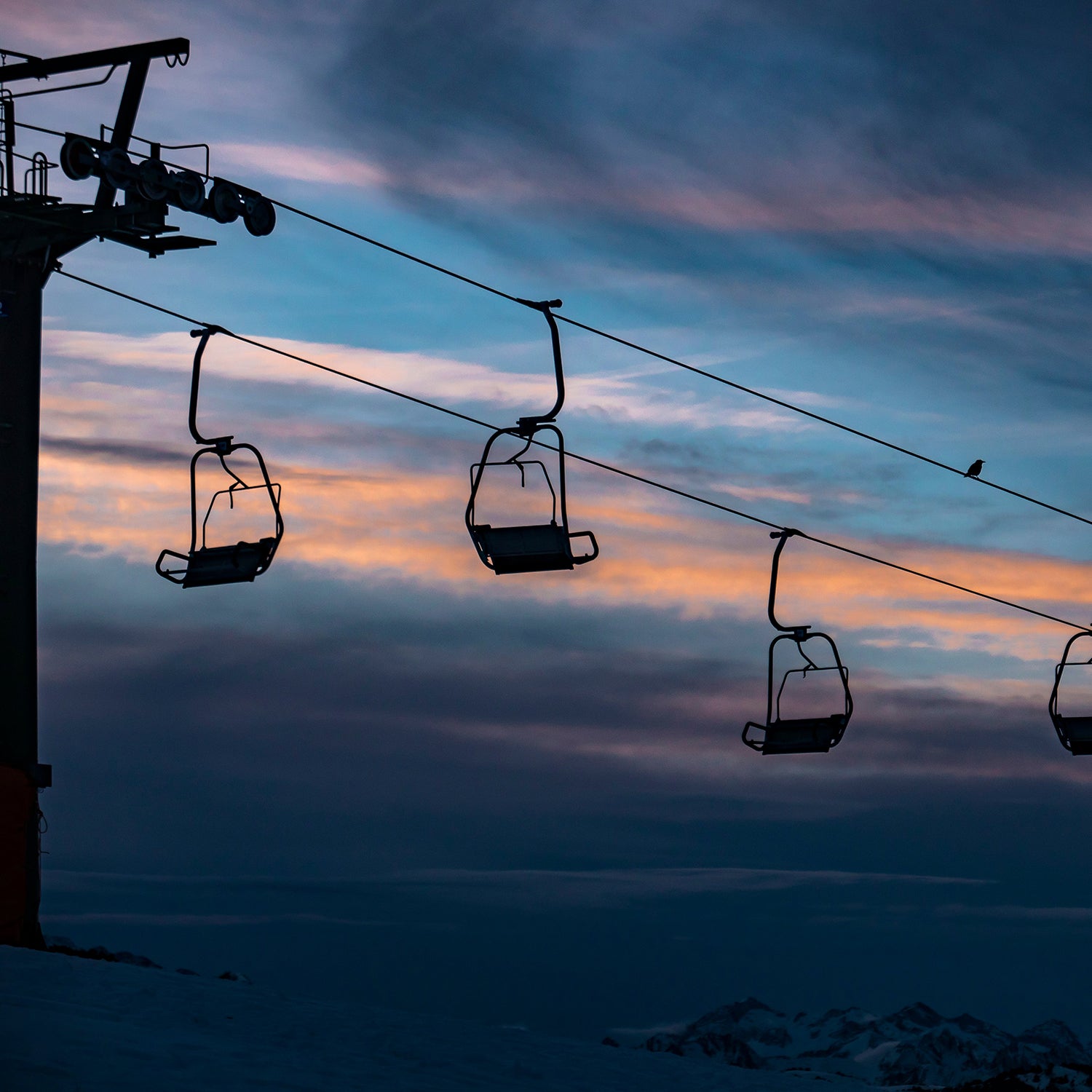 Alfonso Robles Moga/Getty
Heading out the door? Read this article on the new Outside+ app available now on iOS devices for members! Download the app.
A new report has been released following the untimely death of a ski patroller at a Park City Mountain resort earlier this year, finding Vail Resorts ultimately responsible.
The report conducted by Utah Occupational Safety and Health (UOSH) and obtained by Ski states that the accident occurred on Jan. 2, when a tree fell on a lift line, launching 29-year-old Christian Helger in the air and into a deep snow bank approximately 50 feet from the lift, and according to the local medical examiner died of asphyxia. The report concluded this is a "serious violation" of workplace safety, and UOSH has fined Vail Resorts $2,500. The report also noted an additional ten or so people on the lift who were all safely evacuated.
A statement released by Vail reads: "The Park City Mountain team is deeply saddened by the tragic death of our team member, Christian Helger. We extend our deepest sympathy to his family and friends."
Before the accident, there were two days of heavy snowfall, resulting in a fresh and heavy 48 inches of snow settled around the Park City area, according to the report, and on Jan. 1, one day before Helger's death, a tree fell on the same "Short Cut" lift. The lift was temporarily stopped while staff removed the tree.
The UOSH report also notes that lift employees came forward after the incident on their shortcomings to check for hazards before starting the lifts, and an investigation by local Salt Lake City Television also determined that "Utah requires lift lines to have a 5-foot clearance zone free of tree branches and all other vegetation."
Despite the atrocity of life lost, this is incredibly rare and a "freak accident," Vermont State University Professor of Mountain Resort Management Concentration Sean Doll says.
"I've asked other people, in fact, I've asked the lawyer at the National Ski Association, and even he couldn't come up with a case where there was a fatality with a tree falling on a rope. Personally, I can't remember anything or conjure up anything on this ever happening and other folks who I've talked to over time weren't able to come up with anything either," says Doll.
Doll acknowledged that trees occasionally fall on ropes, but in most cases, the tree is brittle enough to break apart as it hits the rope. Adding that, "As a rule, I think most ski areas trim back trees because there is a certain distance from the lift ropeway. Usually, that happens during the Summer, guys will go through and will drop trees, or they'll trim back branches. During the season, typically, it's the patroller riding the lift who checks the surrounding area and listens in for anything weird."
In this case, the tree was not brittle or dying. The OSHA report states the tree was healthy, and Doll suggests that because of this the tree probably wouldn't have been on the summer trim list.
"If there's any logic behind this tree falling, that [heavy wet snow] would be it," he says.
With heavy snowfall in the West, some skiers may be worried about the likelihood of a similar accident. However, Doll suggests otherwise.
"I don't think people should be worried about getting on a lift." Adding that there are so many "checks and balances that go into making a lift run for the season with regards to lift inspections and everything else, I don't think people need to worry about that."
After the incident, the shortcut lift was closed for the rest of the season.
Lead Photo: Alfonso Robles Moga/Getty