Tour de France Cyclists Live Longer
Gain extra 6 years of life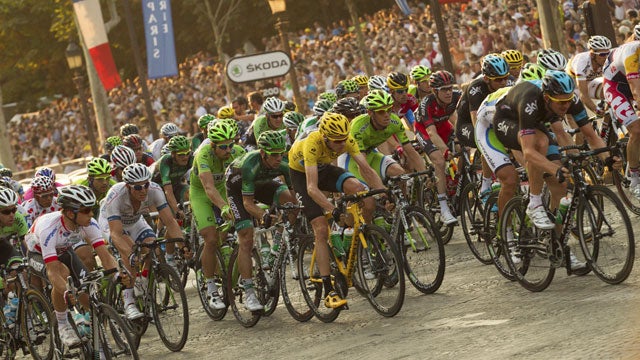 BeadlePhoto(Photo)
Heading out the door? Read this article on the new Outside+ app available now on iOS devices for members! Download the app.
Despite potential hazards, elite endurance athletes appear to live longer than their contemporaries, a study in the European Heart Journal has found.
Researchers gathered mortality information on 786 French participants of the Tour de France from 1947 through 2012, comparing them to the general French population.
While 208 of the cyclists had died by 2012, they had a 41 percent reduction in mortality compared to people in the general population, gaining an estimated 6 years of life. Fewer cyclists suffered from cardiovasical disease, cancer, and respriotary or digestive diseases. However, they were more likely to die of traumatic causes.
"Although our results are reassuring to some extent, since no death has been observed since 1990, we have to remain careful since we cannot directly assess the potential harmfulness of doping through our analyses and results," the study author told Forbes.
The study co-author noted that athletes who compete in the Tour may have "superior genetic composition with lower disease susceptibility," making it hard to generalize the findings.
A similar study from the International Journal of Sports Medicine studying cyclists who rode the Tour between 1930 and 1964 also found that the professionals lived longer than people from the general population. The study authors noted that the cyclists smoke less, drink less alcohol, and have healthier diets than their peers.
Lead Photo: BeadlePhoto