Update: Helmets Aren't Protecting You From TBIs
Footage of Schumacher crash shows Formula One racer was off-piste when he crashed.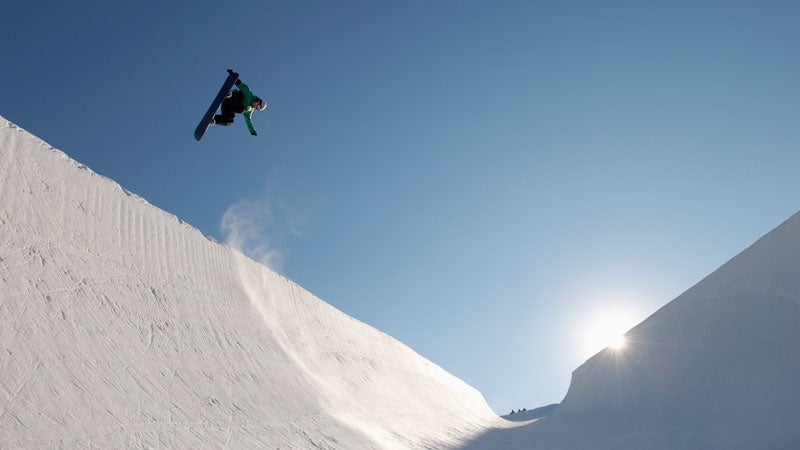 moodboard/Thinkstock(Photo)
Heading out the door? Read this article on the new Outside+ app available now on iOS devices for members! Download the app.
In the wake of Michael Schumacher's December skiing accident, 2013 closed with yet another look at the dangers of traumatic brain injuries and just how little we are doing to protect ourselves on the slopes. Despite improving technology, helmets cannot keep up with skiers going bigger, faster, and higher, which Marc Peruzzi discusses in "After the Crash" in the December issue of Outside. 
Helmets are in fact quite good at preventing lacerations and fractures but are doing very little in terms of protection from concussions and TBIs. As contributing Outside writer Kelley McMillan explains in her recent New York Times article, the root of the issue lies in the increase of risk-taking behavior. Terrain parks are getting bigger and steeper, backcountry access is getting easier, and new equipment is allowing everybody to go much faster and higher than ever before.
"It's such a perfect storm for the demographics [skiing and snowboarding are] being marketed to," McMillan says. "People really need to take more responsibility of their skiing."
"There's this energy drink culture now, a high-level, high-risk culture, that's being marketed and impacting the way people ski," Robb Gaffney, a sports psychiatrist, told The Times.
Helmets are undoubtedly providing some level of safety and are even saving lives, yet putting one on doesn't simply eliminate all the risk. There is an unfortunate history that "when you make something safer, people will take more risks," McMillan says.
UPDATE; January 8, 2014:
New helmet-cam footage reveals Schumacher was "off-piste" when he crashed in the French Alps late last year. In an announcement on Wednesday morning, investigators referenced a two-minute clip of Schumacher's personal camera, which revealed the Formula One racer was skiing off the groomed trail when he crashed.
The 45 year-old Schumacher remains in a medically induced coma at a hospital in Grenoble.  According to reports from the AP, the December 29 crash split Schumacher's helmet in two upon impact. Investigators are still studying the footage, but Schumacher reportedly fell face down and struck his head on a rock. Doctors are claiming that the ski helmet did in fact save the driver's life.
There is no timetable for the investigation and experts are being asked to analyze the helmet-cam footage to better understand the crash.
Outside Executive Editor Sam Moulton spoke about TBIs on Fox and Friends the morning of January 2, 2014.
Lead Photo: moodboard/Thinkstock
Trending on Outside Online