Vampire Deer Sighted in Afghanistan
First encounter in 60 years with embattled species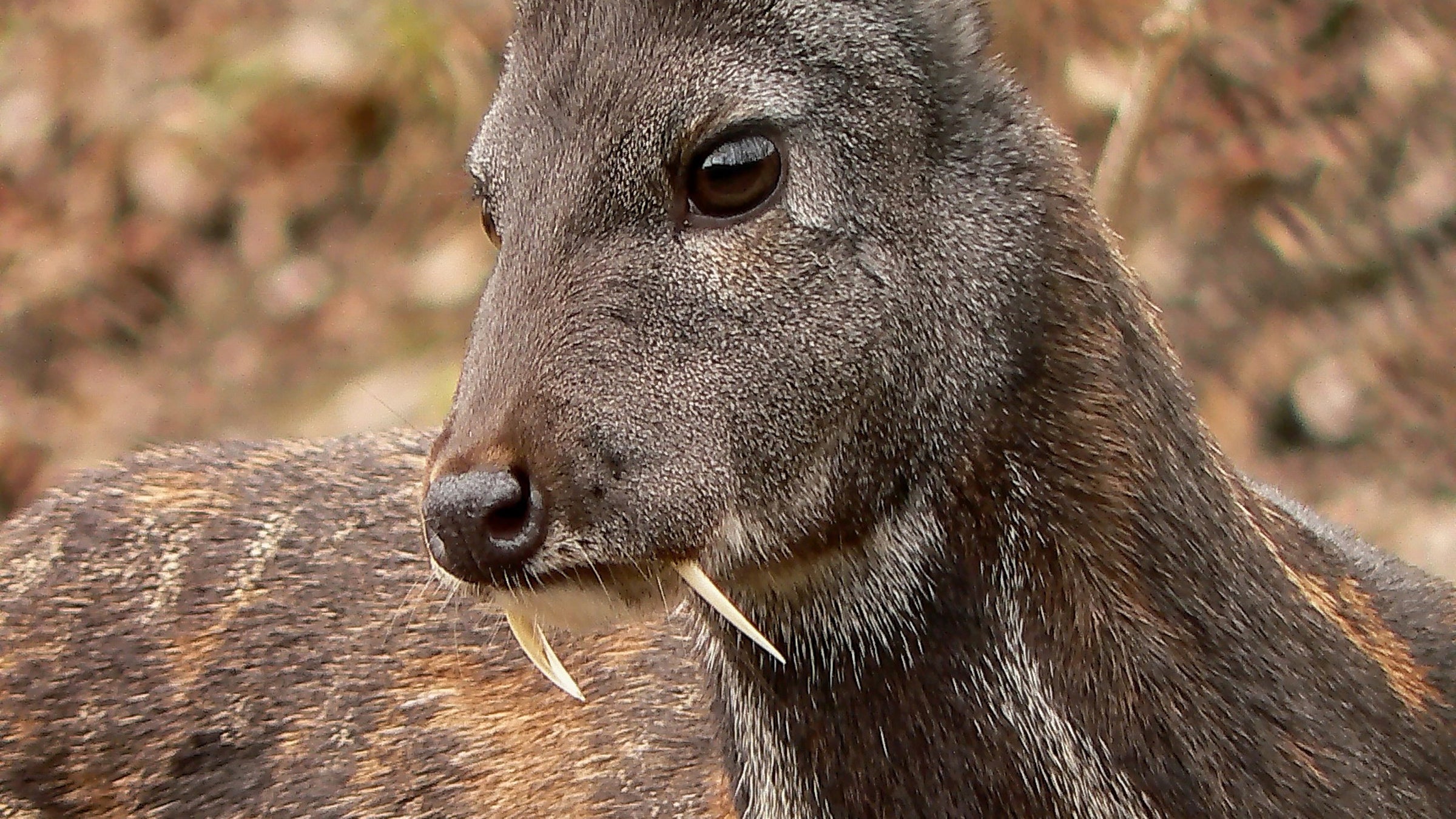 Wikimedia Commons(Photo)
Heading out the door? Read this article on the new Outside+ app available now on iOS devices for members! Download the app.
The Wildlife Conservation Society (WCS) has confirmed the presence of the Kashmir musk deer, a species not seen in more than half a century, in the Nuristan region of Afghanistan. In a recent study published in the journal Oryx, authors recall five separate encounters, describing the animal as generally "discrete, cryptic, and difficult to spot." A Danish team was last to officially spot the deer in Afghanistan in 1947. The International Union for Conservation of Nature (IUCN) has categorized the species as endangered since 1986.
Kashmir musk deer are prized for their scent glands, which they use to mark territory. These glands have been used in medicines and perfumes all over Asia for millennia and continue to be a valued by poachers. In recent times, the Washington Post reports that the glands have sold for more than $20,000 per pound on the black market, making them worth far more than their weight in gold.
"This rare species, along with better-known wildlife such as snow leopards, are the natural heritage of this struggling nation," Peter Zahler, WCS deputy director of Asia Programs and a co-author of the report, said in a statement. "We hope that conditions will stabilize soon to allow WCS and local partners to better evaluate conservation needs of this species."
Not everyone is optimistic about the musk deer's future. So long as logging operations, which pose a significant threat to the deer's habitat, remain under the control of corrupt officials and insurgents operating across the border with Pakistan, it would be exceedingly difficult for any outside party to intervene. NGOs have stayed away from Nuristan since 2011, citing security concerns (though the report's authors say the WCS has maintained contact with people in the region).
And about that nickname: Kashmir musk deer are colloquially know as "vampire deer" for their long fangs, which appear only in males and are used during the mating season to compete for females.
Lead Photo: Wikimedia Commons
Trending on Outside Online