Watch: Alaska Fishermen Free Orca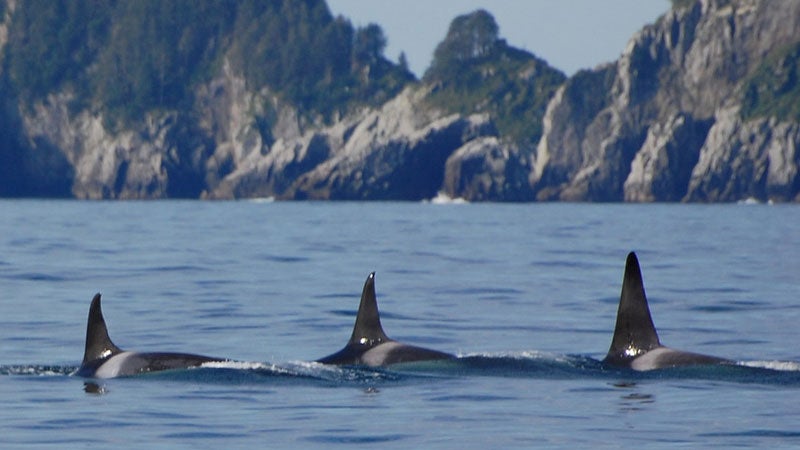 John Skee / Flickr(Photo)
Heading out the door? Read this article on the new Outside+ app available now on iOS devices for members! Download the app.
A video has surfaced of three shrimp fishermen rescuing an orca stranded on rocks in Klakas Inlet, near Ketchikan, Alaska. The 16-foot female whale had been part of a pod that was hunting seals in shallow water.
"We realized that she was definitely stuck," Jason Vonick, who was told Good Morning America. "For the next four hours we just stayed with her and kept her calm and put water over her to keep her cool."
The men agree that the whale seemed to understand they were helping her. "She never fought us," Vonick says. "She just sat there docile and calm the whole time and let us do what we needed to do. If we stopped petting her, she'd cry some more."
Nearby orcas also seemed to get the message. A group of them—including a large male—observed the situation from as close as five feet but never behaved aggressively. 
The female whale lost strength quickly and had trouble holding up her head, but by the time the tide came in, the men were able to use oars to pry her off the rock.
"When we realized we could actually move her, we just grunted and groaned and used a lot of force and got her free," says Vonick, who posted a video of the whole incident on YouTube.
Lead Photo: John Skee / Flickr
Trending on Outside Online