WATCH: Humpback Whale Slams Kayakers
Breaches, nearly crushes 2 people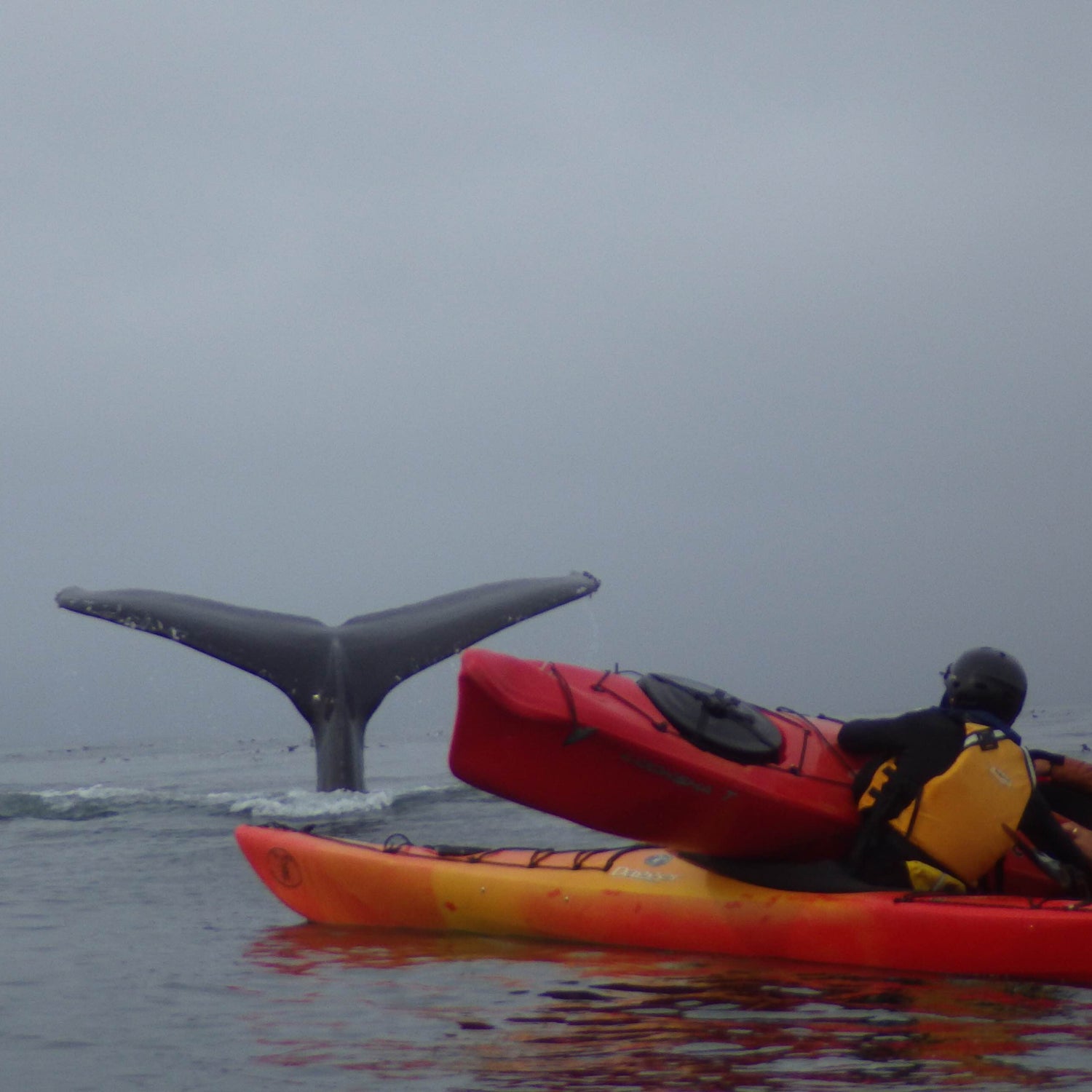 Heading out the door? Read this article on the new Outside+ app available now on iOS devices for members! Download the app.
On Saturday morning, two kayakers were paddling into shore after a morning of whale watching in Moss Landing Harbor, California, when a large humpback whale breached the surface beside them and landed on the front of their kayak.
"It came above us and blocked out the sun, and I think both of us thought that was the end," Tom Mustill, one of the kayakers, told Outside.
https://youtube.com/watch?v=8u-MW7vF0-Y%3Frelated%3D1%26autoplay%3Dfalse
Mustill, a nature documentarian for PBS and the BBC, and fellow kayaker Charlotte Kinloch, both from East London, were on vacation with a group of friends in the San Francisco Bay Area. He was visiting the Monterey Bay Aquarium Research Institute to look at underwater drones when a scientist told him that there was "an exceptional situation with the humpback whales that was worth checking out."
Early the next morning, Mustill and Kinloch went on a guided kayak tour and watched humpbacks feed. Kinloch said that she'd never seen a whale in the wild before and expected to see a fin of one in the distance. After about two hours of whale watching, the two friends started toward the shore when a whale leaped out of the water about 20 yards away from them.
"When it came out of the water, it was like a building grew out of the deep," Kinloch said. (Humpback whales weigh between 25 and 40 tons, according to the American Cetacean Society.) "The forces involved were incredible. We were just being dragged under by the whale."
"The next thing I knew, I was underwater and thinking, 'How am I not dead?'" Mustill said.
The kayakers were wearing life jackets and popped up unscathed shortly after going under.
"There was a part of me that was totally intoxicated by what happened," Mustill said. "It was incredible to see a whale that close and above you in the air. Now that the shock of it has worn off, I can't stop thinking about it."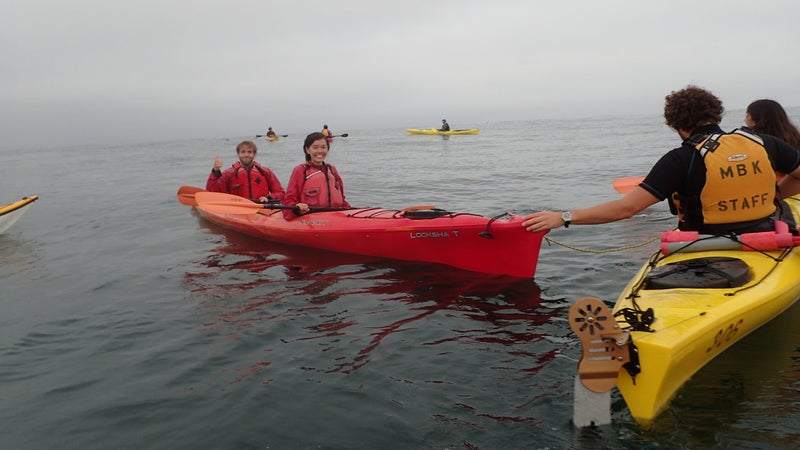 Lead Photo: Jennifer Joy