The Encyclopedia of Surfing Is in Peril
In an age of scattershot attention spans, Matt Warshaw's opus remains a calming oasis. But if he can't raise $30,000 soon, it will disappear.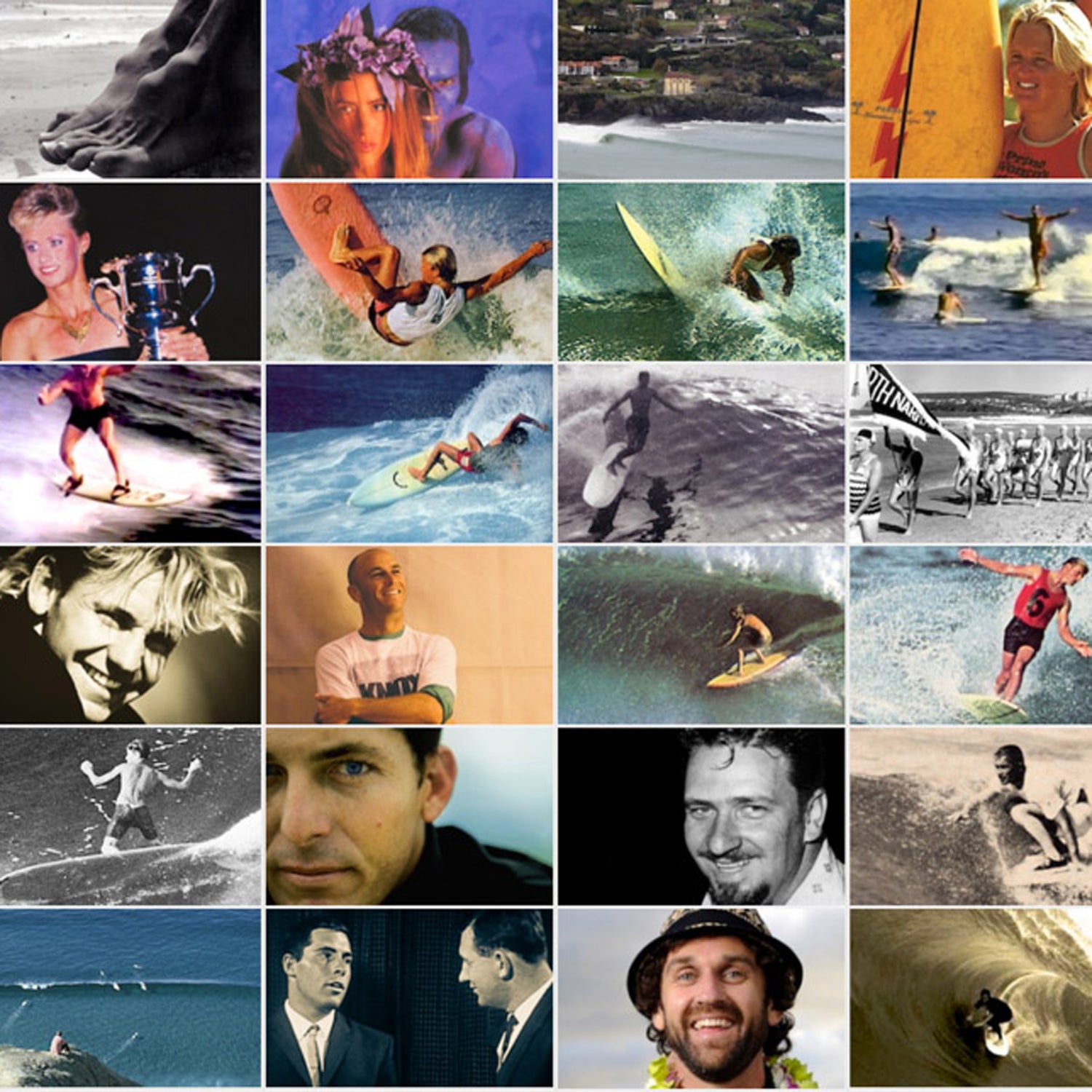 Courtesy Matt Warshaw(Photo)
Heading out the door? Read this article on the new Outside+ app available now on iOS devices for members! Download the app.
Many years ago, when Matt Warshaw was busily creating his Encyclopedia of Surfing, the sport's greatest online resource, I introduced him to a friend by saying that Warshaw knew more about surfing than anybody else alive. Warshaw, a former pro surfer and one-time editor of Surfer magazine, looked sickened as if he knew I was telling the truth but worried it might indicate mental illness on his part. My friend noticed and asked why.
Warshaw, who had just spent about six months in a darkened room developing integrated computer databases of surfing video clips and photos and magazine articles, said, "Put it this way. Can you name the winners and runners-up of every single Duke Kahanamoku Invitational between 1965 and 1984?" Warshaw paused and then, as if confessing something tragic, said, "Well, I can."
Warshaw's insanity, of course, turned out to be every other surfer's blessing. The online Encyclopedia of Surfing launched in September 2013 as an innovative and crazily-rich warren of surf-culture rabbit holes. Drop by the home page anytime the mood strikes and you'll find a randomized assortment of photo tiles linking to pithy articles and videos—like, for example, the entry for The Endless Summer, the most important surf movie ever. "A brilliant documentary, perfectly expressing the surfing spirit," says a New Yorker review, quoted by Warshaw right next to a delightful video clip from the film's opening sequence.
Search for young superstar Courtney Conlogue and you can watch her shred beautiful blue walls of water and then read that she "surfs with a dedication to hardcore rail turns, … relying on her powerful build to whip her board into deep carving maneuvers." In fact, every great surfer ever, male or female, resides somewhere within Warshaw's web pages, many in the interview section called "Above the Roar"—like pro surfer Corky Carroll, who confesses winningly, "I had to sell the Porsche. Which was fine. It's a dumb car for a surfer, when you think about it."
In this age of scattershot attention spans, with infinite online ephemera sucking our minds in infinite directions—and with most sport-specific websites figuring we want instant updates on all the latest everything—Warshaw's Encyclopedia of Surfing remains a calming oasis for everybody who loves watery waves enough to frolic in well-curated thoughts and visions of them. One thing the Encyclopedia of Surfing has never been, however, is a money machine—mostly because Warshaw loves it too much to clutter up his site with ads, so the whole thing is a registered non-profit.
In fact, if Warshaw can't raise $30,000 by the end of December he'll have to shutter the whole project. I have to confess that I have skin in the game. Warshaw is an old buddy and I know how much this project means to him; the man puts his heart into it every day, and he keeps up a surf-focused Twitter feed that my life would be impoverished without. I donated, and I hope you will too, so Warshaw can keep paying for site upkeep and hosting, and maybe someday pay himself a whopping $25,000 a year for full-time work. That way, we can all keep riding Warshaw's thought waves between trips to the beach.
Lead Photo: Courtesy Matt Warshaw