La Costa Incognita
Pacific Mexico is a thatch roof overhead, fresh snapper daily, and 660 miles of nada between timeshares.
Heading out the door? Read this article on the new Outside+ app available now on iOS devices for members! Download the app.
From the discos of the faux village of Puerto Vallarta south to the tired old mother of all resorts, Acapulco, Mexico 200 is the two-lane lifeline that feeds the Pacific Coast. Take this road, and far from the espresso bars and the ATMs you'll find dirt tracks leading to empty beaches sprouting coconut palms and mango groves where lobster is served under the rustle of a palapa. It's the stomping ground of iguanas, geckos, frigate birds, and flamingos, where jaguars still roam the jungles and caimans swim the lagoons. And where the people are nothing if not resilient. Last June, when Hurricane Alma decimated the town of Playa Azul, restaurants on the beach were open for business two days later.

It's true that there have been civil troubles in the state of Guerrero recently, and supposedly that's why you see lots of soldiers on the road there and in Michoac¤n. They may stop your car, but they're not looking for gringos carrying guns to the insurgents. They're checking for dope. It should be intimidating, but instead it's just part of what keeps this coast the way it is. Call it the wild West in the tropics, Surf City in the campo, where nobody really takes things all that seriously. So take the chance. Leave the souvenir peddlers behind and turn down that rutted road.



: Pacific Mexico
Sayulita
If it's surf you're looking for, forget Mazatlán, San Blas, even Puerto Escondido. Make your way instead to Sayulita, about an hour north of Puerto Vallarta, where an easy paddle out to a sandbar that offers both left and right rides is so close to the beach that you can be captured on film without a long lens. It's no wonder that El Tigre, one of Mexico's top surfers, is a local boy.
All the action takes place in front of El Costeño restaurant, which has the best food on the beach. Right next door is Papa's Palapas (doubles, $35 per night; 011-52-327-5-0082 or, in the United States, 805-489-7210), where you can get a comfortable two-story bungalow that sleeps four (about $3 extra for each additional person). Papa's also rents boards and kayaks (about $7 per hour) and bodyboards ($3 per hour). The village itself is tiny and the pace soporific (the La Michoacán fruit-drink stand is where the local public phone is located and is still the town's unofficial meeting place). There is a feeling, though, of bigger things to come—grand talk of big new hotels, Japanese money, massive projects with pro-designed golf courses—but for now the only thing on the horizon worth noting is the incoming northwesterly swell. The hill above town to the south, known locally as the Cerro de los Monos, Monkey Mountain, is perfect for horseback riding (rent horses in town for about $10 per hour) or wild-orchid collecting. For snorkeling, head ten minutes south of El Costeño, over the rocks, to protected Playa de los Muertos, below the cemetery. For a more extended excursion, hire a panga on the beach to take you out to Islas Marietas, at the mouth of the bay ($30 per person), for a combined snorkeling-kayaking tour of caves, reefs, and steep walls.


If you'd rather have a one-stop roster of land and water sports at your disposal, head up to Costa Azul, a five-acre jungle-beach compound with 28 rooms a few miles up the beach in San Francisco. Horseback riding on local beaches like Las Juntas, sea kayaking, snorkeling, surfing, hiking, fishing, and mountain biking are all right there (all-inclusive adventure package, including lodging, meals, and unlimited activities, $94 per person per night; 800-365-7613).
: Pacific Mexico
Punta Mita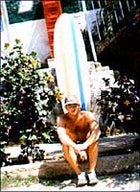 Even though the condos and malls of Puerto Vallarta are just 45 minutes south, the rocky coves of the Punta Mita peninsula, at the north end of the Bay of Banderas, are visited only by surfers, lobster fishermen, and mountain bikers. There used to be an ejido here, a little farming and fishing community of palapas and pangas, but the Salinas administration kicked everyone out, closed off the only road, and began soliciting bids for development. The peso devaluation put everything on hold, however, so for now the area is as pristine as nature intended. You can drive as far as El Aclote Beach, off Mexico 200 beyond BucerŒas; from there you'll have to walk a few miles along the beach to get out to the point. The best surf break is near El Faro, the Lighthouse. For snorkeling, there are protected coves where the beach is shaded by wild fig trees; swim out 30 feet to mingle with octopuses, lobsters, and rockfish. Or head out with Oscar de Dios of Bike-Mex (322-3-1680; www.vivamexico.com), a mountain bike touring company based in Puerto Vallarta.


A singletrack skirts the entire coastline of the point, starting off on a flat plateau of flowers and grass and winding down through a scrubby jungle canopy to the beaches and mini-coves. It takes four to seven hours to do the entire tour ($100 per person includes transportation from Puerto Vallarta, a good front-suspension bike, helmet and gloves, sodas, and lunch), stopping occasionally to jump into the water. The return trip is a 20-minute ride back to El Coral, a restaurant on El Aclote Beach where the bike support van parks.
For now there are no hotels in Punta Mita. The easiest (and least expensive) solution is to stay in Puerto Vallarta. One clean, basic choice is the Hotel Posada Río Cuale, downtown next to the river (doubles, $16; 322-2-0450).
: Pacific Mexico
La Manzanilla/Tenacatita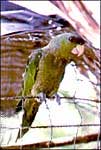 Tenacatita Bay is where longtime foreign residents of Mexico come when they need some extended tropical R&R. The beach, part of a 60-mile marine preserve, has clean sand, no stingrays, and a gentle yet reliable break—perfect for snorkeling and bodysurfing. Plus, you can buy a whole lobster for a whopping 40 pesos ($5).
The little village of La Manzanilla, in the crook of the bay's southern edge, is the place to hang for a week or a month. Budget central is the RV campground at Boca de Iguana, a few kilometers north (car camping, about $3 per person per night; phone/fax 338-1-0393). There are communal showers, outdoor sinks for dishwashing, and tiny thatch enclosures for changing clothes. Fishermen come around selling their catch, and the bodysurfing out front is the best on the bay. La Manzanilla itself has adequate bungalows right on the beach, but the deal of the century has to be Helga Lehman's El Mar bungalows at Casa MagËey ($50 per night, $800 per month; phone/fax 335-1-5012), perched on the cliff right at the southern edge of town. Of her two bungalows, the front one is the jewel. Out on the veranda, above a stairway leading to the beach, you're at eye level with pelicans, seagulls, and frigate birds hovering in the updrafts. You may want to just sit there all day, especially in February, when orcas come through and breach in the bay. If not, Lehman has a water-skiing boat and wake boards—her son is a champion wake surfer and instructor—bodyboards, and a kayak. She even has a Volkswagen for rent ($20 per day, $150 per week).


Back in the large lagoon, hidden behind mangroves a few hundred feet off the beach, you can find caimans 18 feet long. Jorge Requence, who lives in a palapa midway down the beach, rents horses (about $7 per hour or $20 per day). He'll give you directions to Ingenieros, a ghost town in the jungle. He'll also show you the trail to the lagoon, where you can watch the parade of caimans daily at 10 a.m. Besides the crocs, there are roseate spoonbills, flamingos, and ibis.
: Pacific Mexico
Barra de Navidad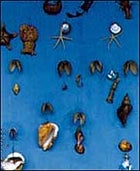 All the hype about pelagic fishing on Mexico's west coast has gone to Ixtapa, Manzanillo, or Mazatlán. But at Barra de Navidad, a village that feels like Zihuatanejo before all the development, the fishing is so good no one wants to talk too loudly about it. Here, a half-hour north of Manzanillo, you usually hit blue-water hot spots less than 20 miles out. And when the yellowfin tuna are running, January through July, you may meet boils of fish chasing bait less than a kilometer offshore. Marlin, sailfish, and dorado run year-round. With a dozen comfortable and affordable hotels and scores of restaurants, it's no wonder they call this the Costalegre—the Happy Coast. Hollywood agrees. The new version of McHale's Navy just wrapped, having employed almost the whole town as extras.
Ricky Zuñiga, a transplant from Anaheim returning to the village where his mother was born, runs the most professional fishing outfit in town, equipped with four boats and the area's only satellite thermal imaging system, which allows him to read water temperatures all along the coast. For cigar aficionados, he's also the town's best supplier of Cuban stogies. But you won't be puffing on a rope if you're perched in the fighting chair of his Z Wahoo, trying to muscle in a blue marlin. Zuÿiga's prices depend on the boat, from a mini-cruiser, at $330 for seven hours, to a super-panga, at $245 for seven hours, with all ice, bait, and tackle included. And you will catch fish. Guaranteed. Zuñiga prefers a catch-and-release policy for sailfish and marlin, but your catch of dorado and tuna will be filleted and frozen—except for a few you may want to take over to Pancho's, a restaurant on the ocean beach, where you can have them prepared a su gusto.


The Hotel Sands (doubles, $20 per night; 335-5-5018) is a slightly weathered wood-and-glass hotel that occupies the primo spot on the edge of the lagoon, just half a block from the main walking streets of the village. A more American-style but antiseptic alternative is the five-star Hotel Cabo Blanco (doubles, $54; 335-5-5136), set in a recess of the lagoon that has been converted into a mini-marina. Ask about its fishing packages.
: Pacific Mexico
Troncones
A half-hour up Mexico 200 from Ixtapa, six kilometers past the village of Buena Vista, a few restaurant signs nailed to a tree point down a dirt track toward a wide, white-sand beach, four kilometers away. This is the only marker for Troncones, a pueblito so insignificant it doesn't even warrant bus service from Ixtapa. Surfers know the beach, though, lured by the insane long left break off Troncones Point. When it's pumping ten feet, there's plenty of traffic down the road.
The rest of the time it's locals only—Zihuatanejo expats and day-trippers from Ixtapa who come up for three reasons: no tourists, great waves, and excellent food. The last is found at Burro Borracho, at the southern end of the beach. Mike Bensal, who runs the restaurant, is a graduate of the California Culinary Academy and serves up beachside concoctions like Thai pork taco rolls with peanut sauce and cheese-stuffed shrimp wrapped in bacon. Bensal has kayaks, bodyboards, and surfboards available but doesn't bother renting them—he just lets people use them for free.


Up the beach at La Casa de la Tortuga, Karolyn McCall and Dewey McMillin rent horses ($20 per hour) for rides on the beach, tours of the village and the hills, or jumping. And unlike most of the animals you'll find on the coast, these are full-size horses. The Casa (doubles, $50-$100, breakfast included; phone 755-7-0732, fax 755-3-2417) is wrapped around interior gardens with a beachside patio and six guest rooms (three with private bath). If you have a big group, rent the whole house for $450 per night. Other choices are the three bungalows with a common outdoor kitchen at Casa-Ki (doubles, $60; U.S. phone 415-668-0263, fax 415-868-0201).
Up in the hills near the village of Majala, there's a large cave with two-story stalactites. It's an hourlong slog through jungle scrub to get up there, but once you're inside it's expansive and daunting and takes about two hours to explore. Afterward you'll be eager to get back to the beach, maybe for a few hours of snorkeling in the waist-deep tidepools by Troncones Point, a 40-minute walk north of the cave. Don't try to find the cave on your own; a kid from the village will guide you for a few dollars.
: Pacific Mexico
Playa las Gatas

The people who stay at Owen Lee's Las Gatas Beach Club, out on the fringe of Zihuatanejo Bay, are usually repeaters—and always foreigners. "When Mexicans come by," says Owen, "they take one look and say, 'Qué pobre!' How poor it is!" Compare Las Gatas to the multistory bungalows across the bay in Zihuatanejo and it does seem that time has stopped here. It's pre-package-tour Mexico, the Zihuatanejo that existed when Lee sailed into the bay 28 years ago on a Tahiti-bound yacht. Then there were only 2,500 people living in the fishing village, and most of the bay was lined with mangroves. Now the population is 70,000-plus, and the only bit of mangrove that remains is right in front of the tiny dock of Lee's property at the southern tip of the beach, which consists of six bungalows hidden in a cocount stand (doubles, $40-$50; 755-4-8307). The electricity may fail, the shower water may smell a little salty, and the restaurants on Las Gatas beach close down shortly after the last launches return for the evening at 5 p.m. But there's also no TV, no discos, and no city sounds.
A short boat ride can take you to dozens of good diving spots, but Las Rocas is one of Lee's favorites, about an hour away in the Bay of Potosé. It doesn't have the Caribbean's variety of coral, but you may see giant manta rays, groupers, dolphins, and turtles. Most of the diving is between 40 and 60 feet. Rent your gear at Carlo Scuba, midway down the beach. Owner Jean Claude Durandt's PADI dive center (phone 753-4-3570, fax 753-4-2764 ), the first in Zihuatanejo and the only one on the beach, has been here for 35 years. The possibilities range from resort dives off the beach and around the reef ($50) to one- and two-tank dives ($45-$65), night dives ($55), and certification courses ($400). Make reservations the day before you plan to dive.


Out here on the edge of the bay, the water is far cleaner, and the King's Reef—supposedly built by a Tarascan king centuries ago to keep man-eaters away from the beach—offers the only protected water in the entire bay. Ask Lee for sailboards and kayaks so you can poke around the perimeter. Las Gatas (The Cats) is named after harmless nurse sharks, notable for their long whiskers. The sharks are long gone, but on a trip around the reef you're still likely to spot some large fish, especially if you go with Lee, the first American underwater cameraman to work with Jacques Cousteau back in the sixties and author of a series of scuba-related books.
Trending on Outside Online