Meet the Boatbuilders Doing the Dirty Work That Makes Sailing Beautiful
On the other side of the glossy sport are skilled craftsmen who keep the boats afloat. We visited one crowded workshop in the village of Greenport, New York, to see where the magic happens.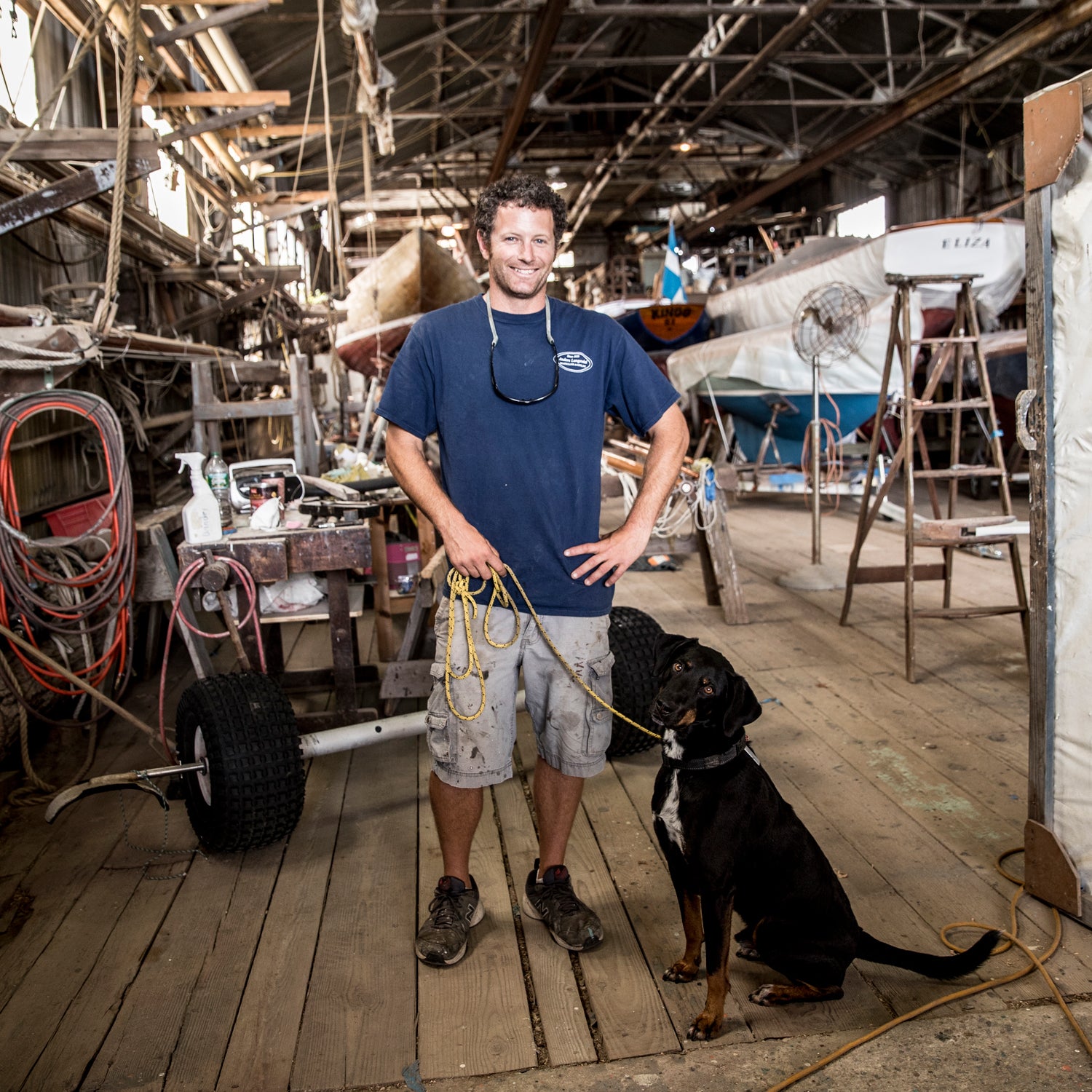 Heading out the door? Read this article on the new Outside+ app available now on iOS devices for members! Download the app.
"Haven't had an ad in the paper since before I was born," says Christian Langendal of his family's boatbuilding and restoration company, with a tinge of pride. "All word of mouth." 
Christian, 35, was literally born into the business. He's the youngest in a lineage of boat lovers and repairers who run the business his father started and that bears his name, Anders Langendal. Anders, Christian, and his brother, Erik, 39, work at the shop on a quiet gravel road off Carpenter Street in Greenport, New York. It's a unique dichotomy for the family—boating as sport and vocation, the latter often wearing on the former like a tear in a sail. Especially during these summer months, when the workload is heavy, the shadows are long, and the phone calls for business are frequent. "It's almost overwhelming at times," Christian says.
Maybe without realizing it, he's touched on the single most important fact of this business: it's consistently hard, dirty work. Boating, and sailing in particular, often has a clean façade, replete with bleached white polos and Dockers and martinis spilling into Nantucket Sound. What's often underappreciated is how the boat itself materializes in the first place: the small Langendal team sacrifices summer days to serve others' pleasure, all with a smile. Sometimes Christian has to call off dinner plans with his fiancée because he gets a call to repair a Doughdish that's set to race off Shelter Island the next day. "I always cringe when I hear the phone ring on Fridays," he says.
August, when I visit, is slower than June and July, but just barely. For the four-person operation that comprises the 57-year-old business, it's never quite slow enough. Anders and Erik have traveled to Sweden for the week, leaving Christian and their sole nonfamily employee, Maria, here to watch the shop. Anders and Erik's sojourn is a yearly trip to pay respect to the boathouse Kungsörs, which inspired Anders to build his business.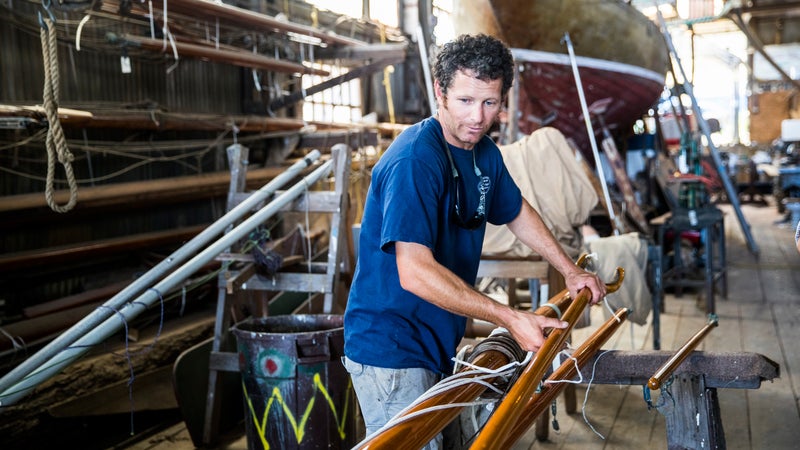 Anders was born in Sweden and, in his teens, wanted to be an officer on a merchant ship. After a broken arm delayed his career, he started working on wooden boats upon the suggestion of his uncle. He became an apprentice under Oscar Schelin, owner of Kungsörs, and developed into a skilled carpenter seemingly overnight. When one of the boats he worked on won a prestigious award in 1965, Anders emigrated to Greenport, where his sponsor lived and which boasted a buoyant shipbuilding community. During World War II, Greenport employed close to 6,000 workers who were rapidly producing minesweepers—small naval warships used to evade mines planted in seas. 
Anders started out as a third-class carpenter and quickly climbed the ranks to the chagrin of many older guys who had taken years to earn their spots. Andy the Swede, as locals called him, would eventually build the last boat ever started from scratch and completed in this current boatyard. "Vámonos, that's the boat's name," Christian says, pulling a dusty picture from an overcrowded shelf in his office. Today, the Anders Langendal crew fixes up wooden and fiberglass boats of all kinds, from small, one-design, sailing-fleet Etchells to 12.5-foot Doughdishes to larger, more intensive work on signature models. 
The 7,000-square-foot Fleetwing building from which they operate sits in a marina alongside several other repair and storage buildings. Boats and parts and cranes and trailers stretch across the property as far as the eye can see. Inside the Fleetwing is the Langendal's "office," with a desk, couch, and computer, but it also serves as a workshop, with tools, benches, and a skiff peeking out from the back, temporarily sidelined because its owner has discontinued work on it. A couple steps down from the office is the building's main hub, crowded with various tool benches, table saws, wood, and, of course, boats. 
In general, building and repairing boats is a measure-twice, cut-once type of job.
Outside the building and across the harbor is Shelter Island, where Christian lives on a houseboat with his fiancée and her kid during the summer months, and where his parents met at a local dive bar, the Dory, many moons ago. Every day, Christian takes his small motorboat to work and docks it next to the building. This is part of the circadian rhythm of these maritime guys. Repetition day in and out. 
Patience is the key to Anders Langendal's success, Christian tells me. In general, building and repairing boats is a measure-twice, cut-once type of job. 
"Biggest thing we're learning is that if you want to find an employee that can replace you, you gotta pay them a lot of money," Christian admits. It's self-congratulatory but also self-motivational to be irreplaceable, and perhaps is why he's taking online naval architectural classes at night. (His brother, Erik, is already a professional civil engineer.) "If you have good employees, you keep them. You take good care of them," he says. Christian knows other shipyards have trouble keeping good workers or replicating the good ones they have.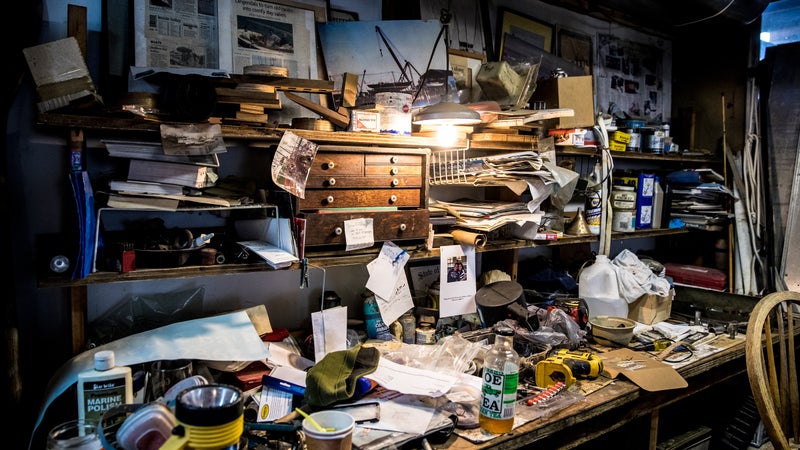 Enter Maria Carranza, 32, the second nonfamily employee to work for Anders Langendal. (The first was a male carpenter who has since left.) If it's strange that the family has hired someone from the outside, it's even stranger that she's a woman, not a common hire in the boatbuilding and repairing industry. But Carranza is focused and resilient, a natural choice for the job. "Women are taking over the world while men drink beer and watch TV," Christian says, which makes Carranza laugh. 
She's the resident boat sander and varnisher, an exhaustive skill she learned from Christian himself, even though, he admits, she's much better at it now than he is. Much like everything else in this shipyard, varnishing is about persistence: prepping and cleaning, applying multiple layers of varnish, looking out for bare spots in the wood, constantly rechecking to make sure the consistency is just right. 
Watching Carranza work does not relay the quality of detail that's required. She works assiduously but effortlessly, often while listening to her iPod (she doesn't like the reggae music the "guys" blare from the portable radio, she says) or while talking on her phone. Today, she's putting the final coat of varnish on a Doughdish that Christian will paint the next day. They'll drop it in the water the following day. 
"They look a fraction of the size when they're in water," Christian says, seeing my awestruck expression as we walk among the boats inside. He leads us past the woodworking part of the shop, lined on both sides by white oak, a common wood for structural work, and to the middle, where several boats are propped up, like centerpieces in a naval gallery. There's Valkeryie, a 35-foot boat designed by Jon Anchor in Norway in 1917, given to them in its current shape, for which they have major plans. There's Kings, a King cruiser built in 1957 that hasn't been in the water for several years. Then there's his brother Erik's boat, Anders' piercing blue boat, and Christian's folk boat that he compares to the "Volkswagen Beetle—inexpensive to buy and fun to sail."
But these are just the boats the family owns; many more pass through the shop weekly. 
Theirs is a full-service yard, which means they don't just work on wooden boats but offer services of all kinds, from electrical to mechanical to routine maintenance. It's what keeps the Langendals afloat. Their clients range from the exorbitantly wealthy, including a former NFL president, to the everyman sailor. All kinds come to Greenport with boats in tow; it's a popular summer destination as well as a staple of maritime culture.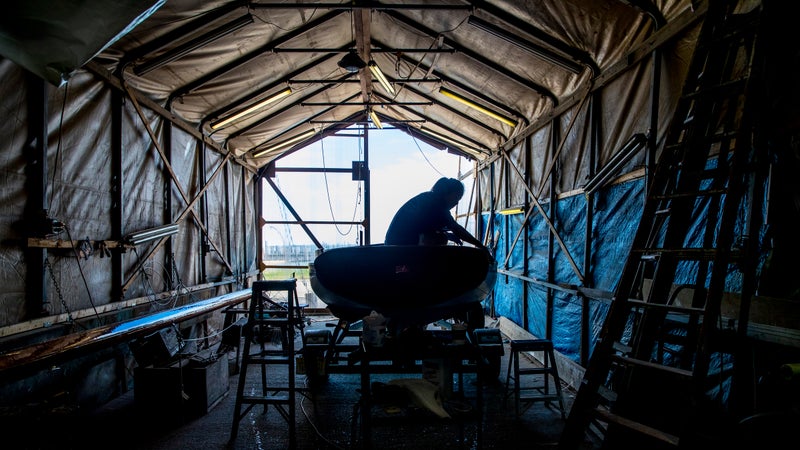 Christian sees all of that changing, though. "Greenport isn't what is used to be. When the hardware store became a pet shop, it really pissed me off," he says. "Unfortunately, our yard is getting a lot of heat from the village. People come here for the summers and are giving the yard a hard time since it's the largest waterfront property in this town." He talks about how tourists drive onto the premises and assume they can take a self-guided tour during the workday.
It's no surprise. The property is full of fascinating relics of the seafaring life: the rust-colored prewar buildings, the rows of used and deserted boats, the marina where Ted, the local oysterman, harvests, and the neighboring building that is the largest indoor boat storage building on Long Island. Inside? None other than a boat built on the Langendals' favorite shipyard in Sweden, Kungsörs, where it all started for Anders. 
Back inside the Fleetwing building, Christian replaces the spars on a boat's mast while Carranza varnishes the Doughdish. Christian takes his time investigating the spars, explaining that these little pins are the make-or-break difference between a sail working or not working. I ask if family members check each other's work, like issuing a joint Langendal stamp of approval. 
"If I do 99 percent of the boat and Erik just launches it, he'll still go through everything I've done," he says. "It's good to do this—I do it, too—but it's just funny."
Lead Photo: Randee Daddona