Meet the World's Biggest Advocate for Female Explorers
Erika Bergman turned her career as a submarine pilot into an international engineering and exploration curriculum. The goal: to get more young women outside and involved in the sciences.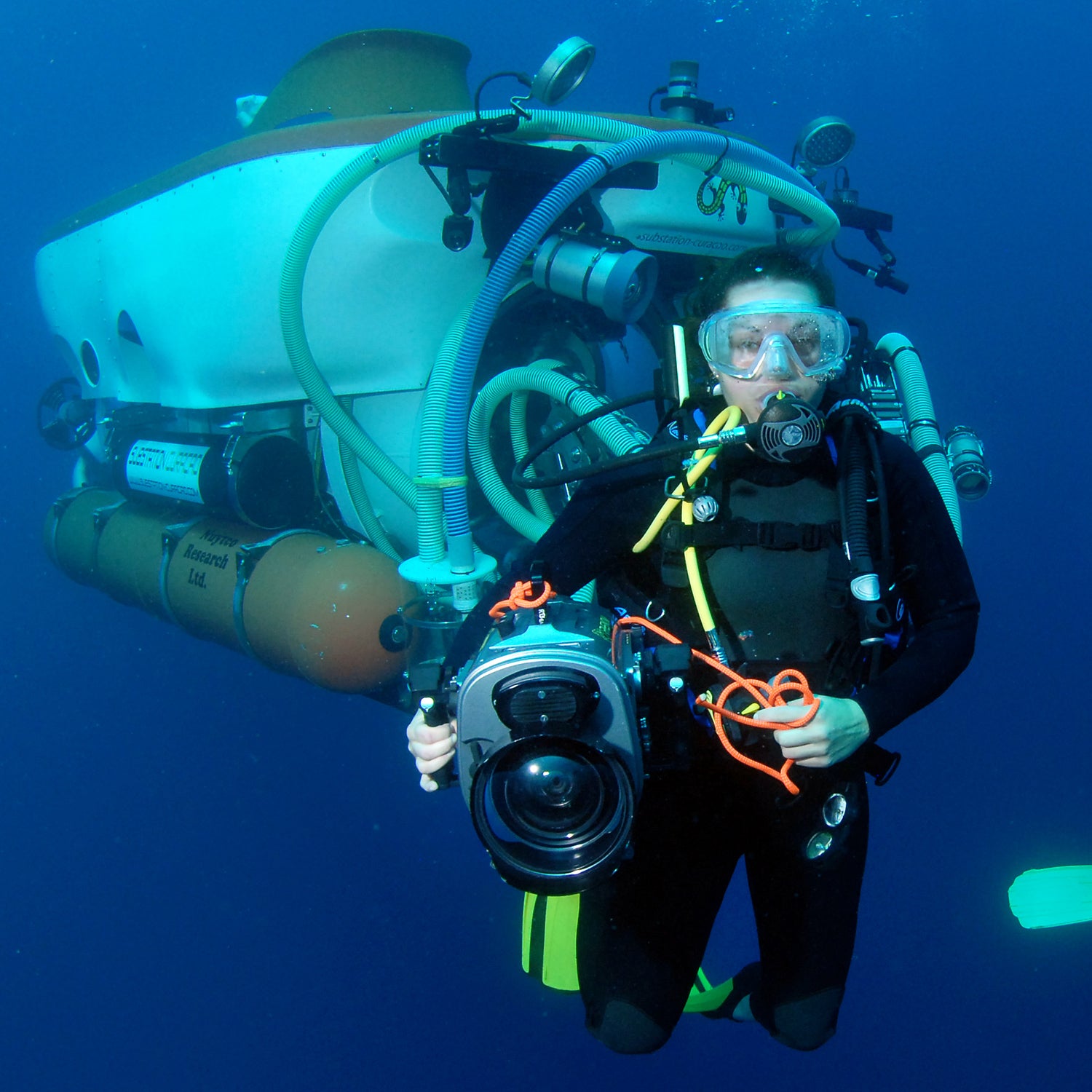 Heading out the door? Read this article on the new Outside+ app available now on iOS devices for members! Download the app.
"They wanted short pilots so they could pack in more gear and people," says five-foot-three Erika Bergman. That's how the 27-year old got her first gig as a submarine pilot. Since then, she's come out of the sub to pilot Remotely Operated Vehicles (ROVs) for San Francisco-based ocean exploration robotics club OpenROV. While Bergman jokes that her petite size launched her career, her mechanical and scientific knowledge are what led her to the waters in the Caribbean, Arctic, and West Coast—and into classrooms across the world as a champion for female engineers.
Bergman's life reads something like a YA adventure novel. At just 15 years old, she talked her way into a gig as the diesel engineer aboard a tall ship that was traveling from California to Canada. She carried that love of the sea into college, working as a mechanic on a steam ship while she studied oceanography at the University of Washington. When she graduated in 2010, the submarines came calling, and she put her engineering and oceanic skills—and slight stature—to use. But an opportunity from National Geographic helped her develop yet another passion: teaching.
In 2013, she won a National Geographic Young Explorer's Grant to explore the deep coral reefs off Curaçao and Roatan while streaming live video to classrooms through a Google Hangout connection after resurfacing. "The question for me was: How can I bring students down there with me and get them involved?" she says. "When it works, they ask amazing questions—they notice things I don't. That part of exploration is what I wanted to pursue and still do."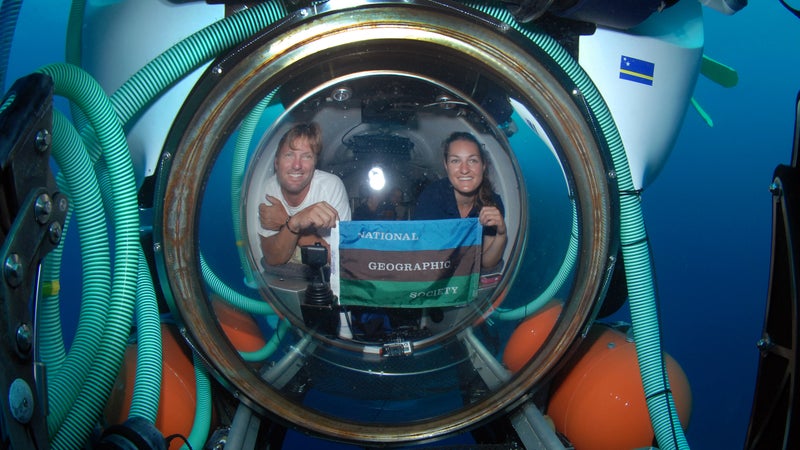 Bergman recently made a commitment to expand her educational reach by joining the Sedna Epic Expedition, a multi-year adventure involving a team of 10 women who will snorkel the Northwest Passage. The expedition's goal: to bring attention to the decline of sea ice on the Poles. Bergman manages the team's ROV camera and educational outreach, the latter of which started last spring at an engineering camp for girls in Port Angeles, Washington. There, a group of 13– and 14-year-old girls built Bergman's ROV "Phantom" from scratch, learning to solder, weld, and wire together the sub. In the Arctic, Bergman used the ROV to break the ice, socially, with young Inuit girls. 
"They were so shy at first," Bergman says. "But when I explained that girls the same age as them had built the ROV, they suddenly felt good about seeing what it could do and how they could control it." 
In 2015, Bergman plans to replicate her girls ROV-building camps with sessions in Atlanta, Georgia, and Monterey and Oakland, California."The goal is for the girls to build the ROV and then spend two days exploring the water in their backyard," she says. "I call them 'GURC's', for Girls Underwater Robot Camps." She points to a recent camp in Berkeley where six girls, ages 12 to 17, built an ROV to explore nearby Lake Anza as a perfect example.
Bergman is also returning to the Arctic, and has been invited to pilot a sub in Papau New Guinea, Roatan and Curaçao. One place she'd love to explore, beyond SCUBA depth, are the waters off Cuba at the 850-square-mile marine park Gardens of the Queen. "The habitats there are very well protected from overfishing and pollution," she says.
If Bergman has her way, she'll bring along a crowd of girls via a remote hookup to her GURC-built ROVs. "I'm going to teach them how to build a remote control ROV and find the confidence to go in their backyard and explore," she says. "In 10 years, I want to be surrounded by a bunch of female colleagues." 
---
Bergman's Tips for Aspiring Female Explorers 
1. "Don't be afraid of your own curiosity. It's worth exploring."
2. "Just ask for the gig. You might get shot down, but you might also succeed."