Pro Skier Julia Mancuso Has a Surfer's Soul
The Olympic gold medalist makes a name for herself as a big-wave surfer.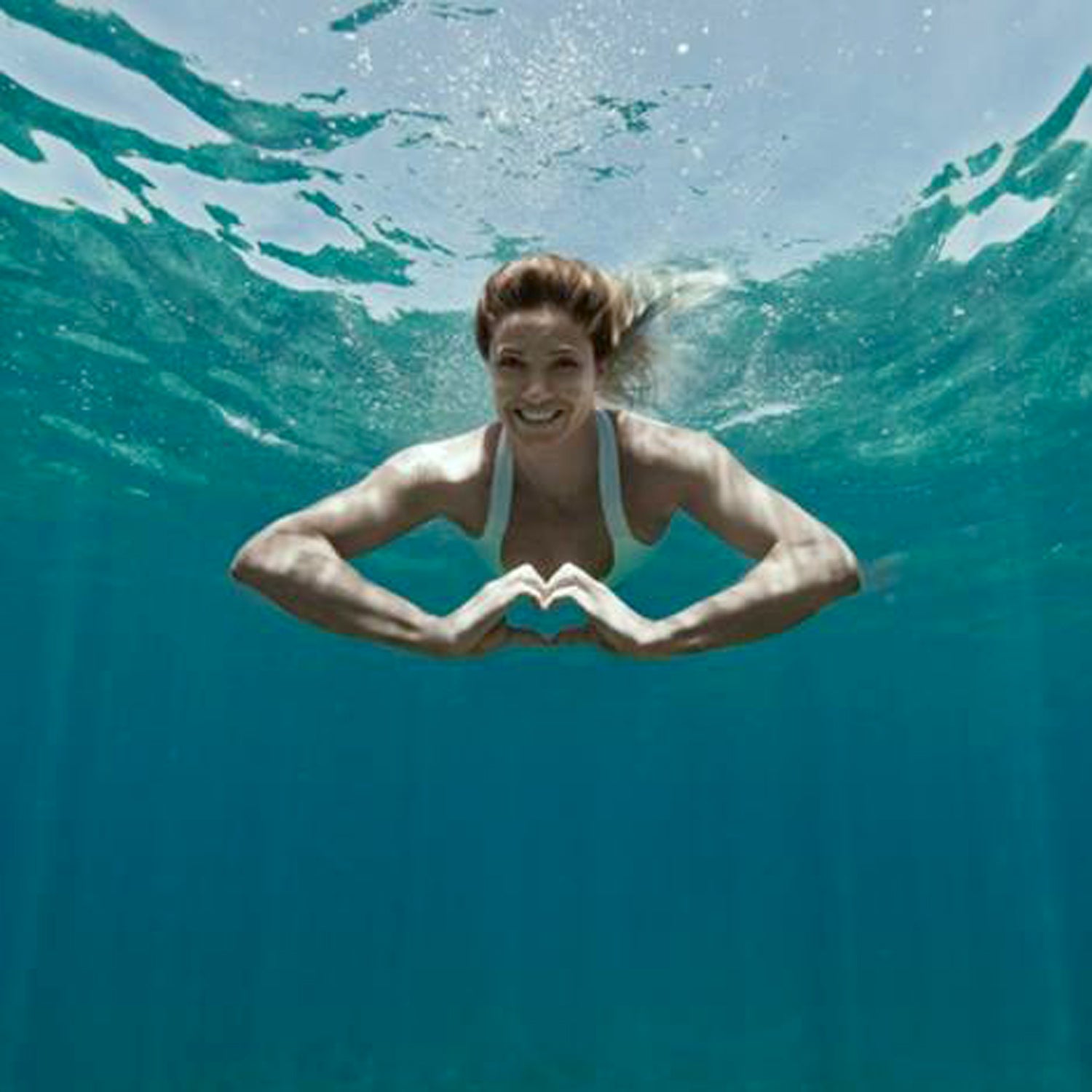 Peter Poby(Photo)
Heading out the door? Read this article on the new Outside+ app available now on iOS devices for members! Download the app.
Weeks before the start of the World Cup ski racing season, Julia Mancuso decided to go surfing. That's not so unusual—Mancuso has long surfed from her off-season base in Maui. This time, however, she chose to try the thunderous wave Cloudbreak in Fiji, using a tow-in assist from a jet ski to notch four rides on the double-head-high swell. The photos of her session show her charging down the face of a beastly wave with all the poise of the veteran ski racer she is. We caught up with the four-time Olympic medalist to ask how surfing big waves helps her ski—and if she sees any future in the water.
OUTSIDE: How does surfing a big wave compare to downhill ski racing in terms of skill level, confidence, fear, and the adrenaline rush when you nail it?
MANCUSO: Surfing and ski racing are very similar in the sense that you have to be totally focused when you decide to 'go,' but I don't think that you can compare the skill level. With any sport you take on, you have to start with the right equipment. I was really lucky to have a great board and an amazing jet ski driver to put me in the waves at the perfect place. It's like having a great technician and good downhill skis: You have to trust what you have on your feet so you can focus on moving forward. Whether it's the next turn on the slopes or down the line on the wave, you get the same feeling.
Making the wave is like going through a difficult section or nailing a jump in a ski race, it's a combination of adrenaline and pure joy.
Does surfing make you a better skier or is it the other way round?
I think every sport can benefit skiing in one way or another. Surfing is great because it trains all your proprioceptive muscles and nervous system in an uncontrolled way, just like skiing, helping your nervous system get stronger and more responsive. Surfing has taught me to trust my natural instincts and skiing has helped me have the confidence to ride those big waves. The waves are like a never-ending mountain where you have to ride down the wave face as well as across it, which brings another element into the whole riding part.  
What should we be on the lookout for in 2015? Are there any big waves that you might like to try?
Unfortunately, my skiing goals get in the way of my surfing goals as the best big waves at my home in Maui are in the winter. I would love to improve my paddling so I can go with my friend Paige Alms, who is a professional surfer, to surf Jaws [off of Maui].
Mancuso's Top Water Training Tip: Hold Your Breath
"Skiing is very anaerobic," Mancuso says, "and you need a good aerobic base to recover faster. When I started to do breath holds and rock running [running underwater while holding a rock to weigh her down] I noticed that my biking was getting better and I was breathing easier, so I really believe that breath holds help increase your VO2 max.
"A great way to start practicing your breath holds is to simply look at a clock. Start with one minute and go up from there. Holding your breath is much easier in the water, but obviously it isn't as easy to find a pool or ocean all the time.
"Anytime I get in a pool, I like to do underwater laps and I try to go until I get that awful diaphragm contraction, which reminds me: If you're going to practice breath holds—especially underwater—be safe and always have a friend with you nearby and take turns holding your breath."  
Lead Photo: Peter Poby