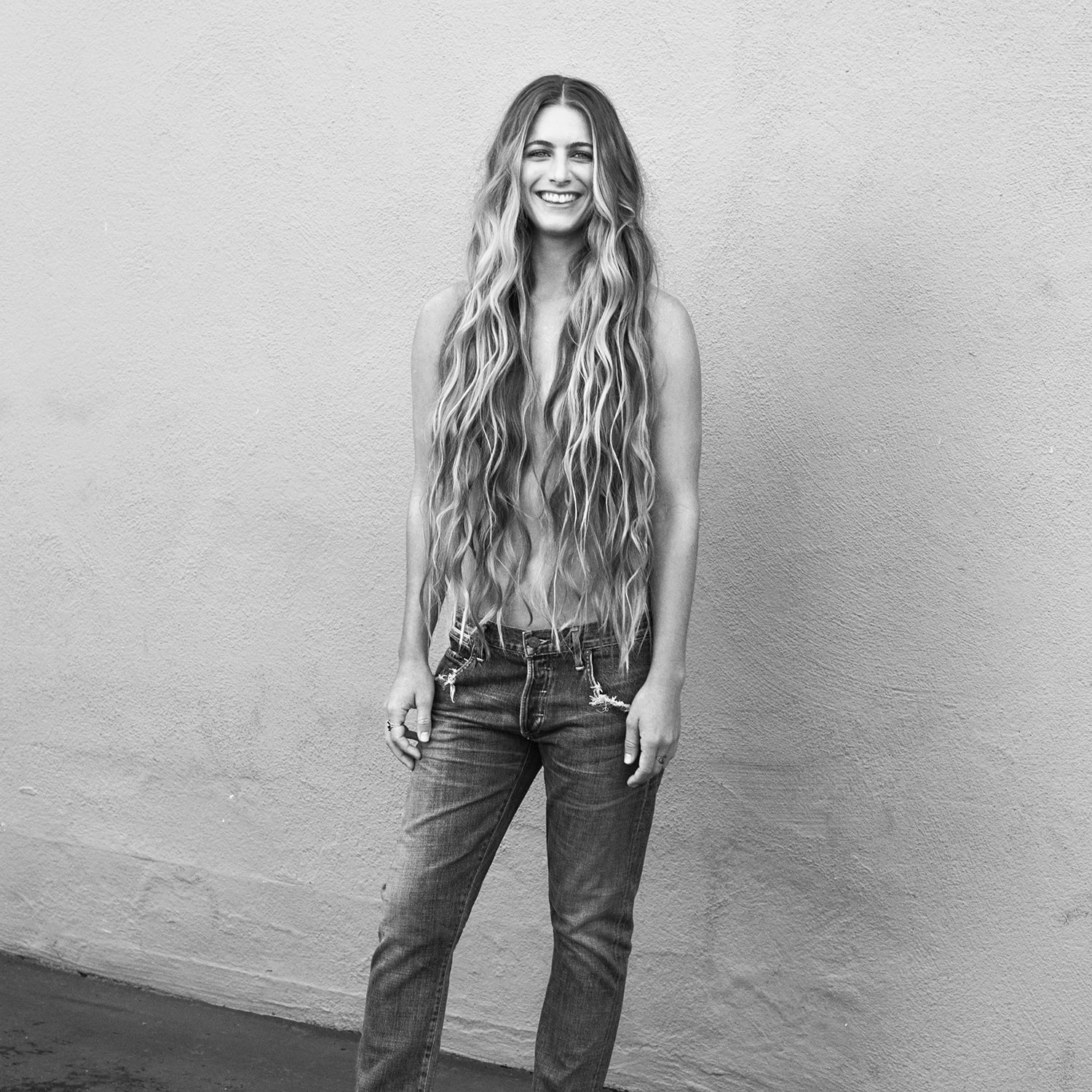 Heading out the door? Read this article on the new Outside+ app available now on iOS devices for members! Download the app.
With a warm smile, Emily Erickson will invite you to go surfing with her. And you will nervously ask: Uh, where?
Erickson's introduction to surfing began at Sunset Beach on Oahu's North Shore, which some would argue is like starting your climbing career on Mount Everest."Because my dad surfed there, I never thought it was impossible," she says. "There were no limits."
The XX Factor Issue

Our special issue highlights the athletes, activists, and icons who have shaped the outside world.
As a child in Hawaii, Erickson watched her father, Roger, a big-wave legend and former North Shore lifeguard, ride giant swells while she played in the sand. At 17, she began learning about the ocean and its moods on a boogie board. A year later, her father gave her his 10'6″ big-wave gun. Erickson was hooked. "Nothing hit me as hard as surfing did," she says.
Erickson soon began traveling to surf spots around the world. In 2014, when she was surfing at Maverick's in Northern California with more than 50 guys in the water, big-wave pioneer Jeff Clark saw her catch one of the break's heavy waves. "She definitely made a statement when she was out there,"Clark says. "Big-wave riding is in her genes."
Erickson never expected to grace the cover of The Surfer's Journal or get nominated for two Billabong XXL awards. Still, finding sponsors is a struggle many female big-wave athletes face. Among other projects, Erickson waits tables at a sushi restaurant to make ends meet. But she has found a different kind of richness in the sport. "On big waves especially, I have this hyperaware, instinctual experience that makes me incredibly high and so happy," she says.
At last year's first WSL women's big-wave competition at Jaws, on Maui's north shore, Erickson saw a wave she thought could be a winner. As she rocketed down the nearly 40-foot face, the wind flipped her board sideways and spun her upside down. She tore her ACL, MCL, quad, and calf muscle.
The last few months, she's been rehabbing from surgery."I am not sweating being out this winter," she says. "Riding big waves is where I am supposed to be."