The Best Whitewater Rafting
If you plan to get out in an inflatable this season, you're probably going to have a great time regardless of what body of water you're cruising. But if you're looking for the biggest thrills and the most excitement, consider this your go-to list.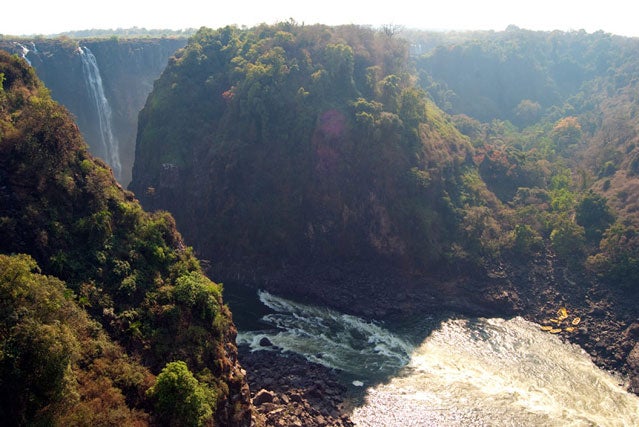 Heading out the door? Read this article on the new Outside+ app available now on iOS devices for members! Download the app.
The Top 10 Whitewater Rafting Destinations
Short of measuring the size of every wave, it's impossible to create an empirical list of the world's best whitewater. In addition to the water itself, we looked at the quality of the company and the immeasurable awe, like how many grizzlies you might encounter along the shoreline. Be prepared to grumble: A few "iconic" rivers didn't make the cut. But one thing is for certain: All 10 will rock your raft—and your world.
10. Tatshenshini River, British Columbia
9. Lochsa River, Idaho
8. Alsek River, British Columbia
7. Paro Chhu River, Bhutan
6. Futaleufu River, Chile
5. Zambezi River, Zambia
4. Colorado River, Arizona
3. Drigung Chu River, Tibet
2. Rio Cotahuasi River, Peru
1. Franklin River, Tasmania
The Best Whitewater Rafting: 10. Tatshenshini River, British Columbia
Learn practical outdoor and survival skills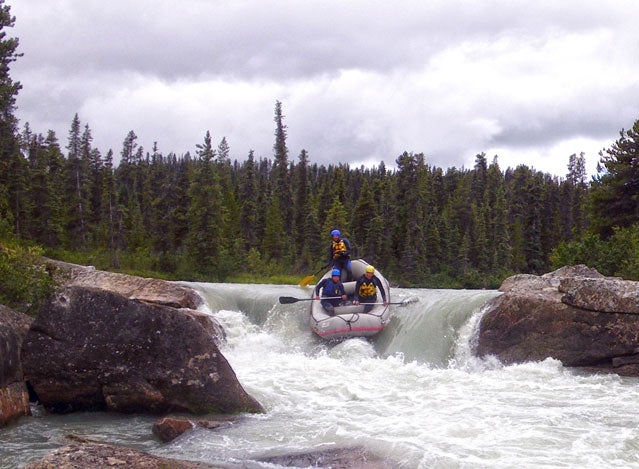 Yukon Territory rafting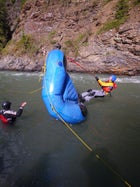 Learn valuable outdoor skills on your trip
Never rely on a guide again. On this 24-day full-immersion backpacking and whitewater course that starts in Haines, Alaska, students learn state-of-the-art minimum impact camping skills, practice route-finding, gain technical competence in backcountry whitewater, and learn how to execute emergency scenarios while in the field. All this while rafting the smaller, more technical tributaries and the giant braided glacial drainages farther downriver on the Tatshenshini.
Exact logistics are weather dependent, but students start out with a Swift Water Rescue training and certification, continue with three days of rafting the Upper Tatshenshini River where rapids like Rock Garden and Twin Holes keep students wide-eyed and attentive. The course ends with an overnight on the mostly Class III Tutshi River, with a few sections of Grade IV and V thrown in. By the end of this trip, students will have enough skills in river rescue, hydrology, raft maneuvering, oar and paddle strokes, and captaining to paddle almost anything. $3,500; offered June, July, August.
The Best Whitewater Rafting: 9. Lochsa River, Idaho
Beware the Grim Reaper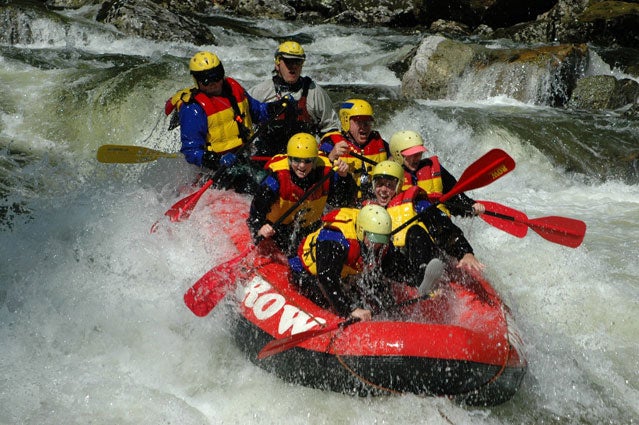 Paddle the Lochsa

Take a ride with ROW Adventures
Idaho has the largest contiguous wilderness in the Lower 48 and quite a few rivers running through it. No matter which pick we make here, one or two classics will be left out. For pure whitewater terror, however, it's hard to beat the two-day paddle on the free-flowing Lochsa. The continuously explosive, 40 class III-IV rapids—with names like Grim Reaper and Bloody Mary—are the result of both big volume (10-20,000 cfs) and steep gradient (30 feet per mile). This kind of whitewater is akin to more famous rivers, like the Gauley in West Virginia, but the Lochsa is bigger and longer.
For the full Idaho experience, front-load the Lochsa with a five-day paddle on the Snake River through Hells Canyon. With Grand Canyon-style rapids through North America's deepest river gorge, 70-degree water temperatures, and pictographs and pioneer homesteads along the way, Hells Canyon is awe-inspiring. Seven-day combination, $1,995; best in June.
The Best Whitewater Rafting: 8. Alsek River, British Columbia
Quality rapids, national-park views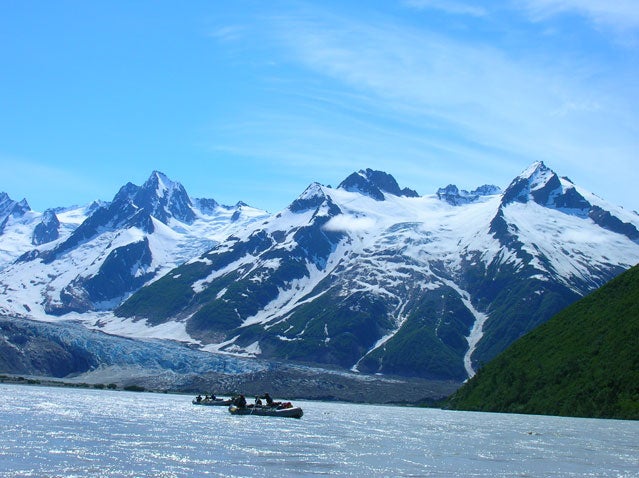 Beauty in British Columbia

Beauty in British Columbia
Guides here jokingly refer to the Alsek as a Class V Float Trip. There may be rivers with more concentrated rapids than the 140-mile-long Alsek, but looks can be deceiving. The Alsek, which is surrounded by massive glaciers and giant peaks as high as 15,000 feet, drains one of the largest non-polar ice fields in the world. This translates to furiously fast, massively voluminous water that rockets out of the mountains at a much steeper gradient than, say, the Yukon.
The water temperature here averages 33 degrees so if you flip, you freeze—dry suits are mandatory. To amp up the adrenaline factor, the Alsek runs through Kluane National Park, home to the highest concentration of grizzlies in North America. Then there's Turnback Canyon, the five-mile Class VI stretch so deadly that it must be portaged by helicopter. Twelve-day trips from $3,795; best time to go is June.
The Best Whitewater Rafting: 7. Paro Chhu River, Bhutan
Hike to temples along this sacred river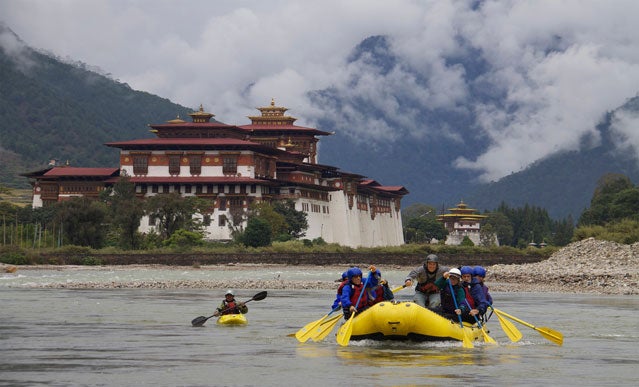 Rafting in Bhutan

Raft the Mother River
More and more travelers are paying the $200-$250 per night tariff just to enter the Himalayan kingdom of Bhutan, but it's still a rare opportunity to raft the country's sacred rivers. This 11-day trip floats four Class II-III rivers past some of the most sacred Buddhist sites in the world, including the Punakha Dzong, a 17th-century monastery that sits on the banks of the Mo Chhu (Mother River) and has survived six fires, two floods, and one earthquake.
You'll also hike to Tiger's Nest, a famous monastery chiseled into a cliff 2,000 feet above the Paro Valley floor. Forewarning: Don't be shocked when you visit the Temple of the Divine Madman. The shrine to Bhutan's most famous saint (who had a wicked sense of humor) is adorned with giant phalluses—which the Bhutanese believe ward off evil. $3,795; best time to go is November.
The Best Whitewater Rafting: 6. Futaleufu River, Chile
Enjoy the amenities at permanent camps built along the river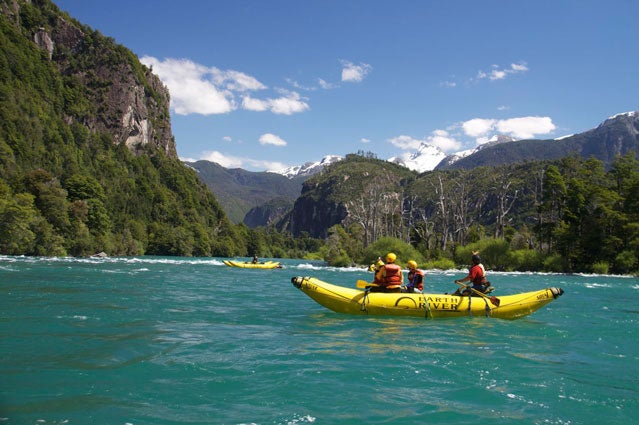 This Class III-V roiling mass of whitewater is one Patagonian river that hasn't been dammed—yet. Raft it before Chilean hydroelectric companies run a massive (and ugly) power transmission line through the valley.
This classic ride is singular not only in Patagonian scenery, but the Futaleufu is also unique in that the guiding company that pioneered it, Earth River Expeditions, has built permanent river camps into cliff dwellings with riverside stone hot tubs, hot showers, treehouses, and beds.
While it's not necessary to portage any of the rapids, a horseback and hiking trail follows the entire length of the river, so at any point the option to walk is always there. And when you're not rafting or kayaking, there's horseback riding, rock climbing, rapelling, and canyoneering.
U.S.-based operators like ECHO River Trips offer trips on the Fu, but they are operated in conjunction with Earth River. $3,400; best time to go is February.
The Best Whitewater Rafting: 5. Zambezi River, Zambia
Reward yourself with some wildlife sightseeing after this raft trip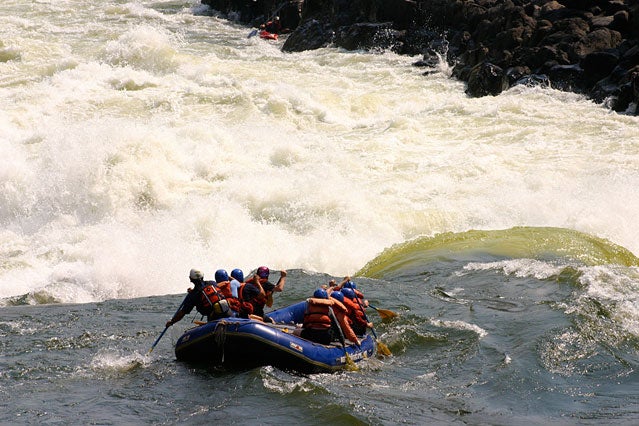 Zambezi River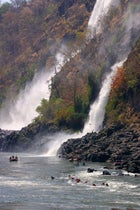 Rafting one of Africa's longest rivers
If this Class IV-V stretch of Africa's fourth-longest river were in the litigious U.S., it's likely no outfitter would have enough liability insurance to commercially run it. But OARS, which financed the first descent of the Zambezi back in 1981, is back in Africa with a brand-new eight-day trip that combines a four-day paddle with a three-day Botswana Safari.
The ride starts at the base of 360-foot Victoria Falls, passes the sheer rock walls of the Batoka Gorge, and floats class V rapids like Stairway to Heavan, Oblivion, and Gnashing Jaws of Death, which swallow rafts whole. But at least it's not a crocodile that's swallowing the raft. A helicopter ride back to the start provides an excellent overview of massive Vic Falls, then it's on to wildlife heaven in Botswana's Chobe National Park, where lions, hyenas, zebras, wildebeest, elephants, and giraffe roam wild and free. $2,895; best time to go is September.
The Best Whitewater Rafting: 4. Colorado River, Arizona
Do the dory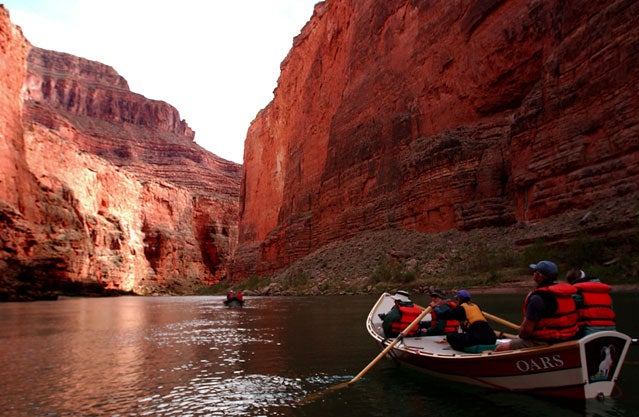 Grand Canyon

Don't miss this trip of a lifetime
There are more counterintuitive rivers we could have put on this list, but there are very few with more geologic and hydrologic superlatives. In the 225 miles from Lees Ferry to Diamond Creek, you'll charge through 42 major rapids and pass Paleozoic walls that are a half-billion years old.
If you're going to commit to this once-in-a-lifetime trip (and don't have the skills to paddle your own kayak), float it the way one-armed explorer John Wesley Powell did—in a wooden dory. For 14 to 18 days you'll float past geologic history, hike to Indian ruins like the famous Nankoweap granaries, and camp on soft sand. Watch OARS' newly released Whitewater Orientation video—some of which was filmed on location on the Grand—before you go. From $4,898; trips offered May through October.
The Best Whitewater Rafting: 3. Drigung Chu River, Tibet
Paddle your way to Base Camp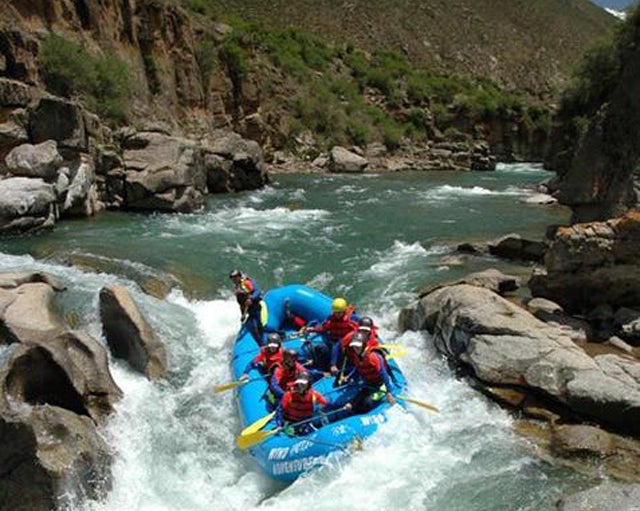 Why not acclimatize for Base Camp by rafting a few rivers along the way? This unique 20-day itinerary, which starts and ends in Kathmandu, culminates in a visit to Everest Base Camp on the Tibetan side of the world's highest mountain. But before you top out at that 16,900-foot barren oasis, you'll raft the Drigung Chu and Tolung Chu, two rivers that offer up Class IV whitewater thrills and a unique riverine view of the surrounding Himalayan landscape. Between rivers you'll visit the most storied architecture in Tibet, including Norbulingka, the Dalai Llama's summer palace, the monasteries of Lhasa, and more. $5,900; offered April to October.
The Best Whitewater Rafting: 2. Rio Cotahuasi River, Peru
Experience remote Incan ruins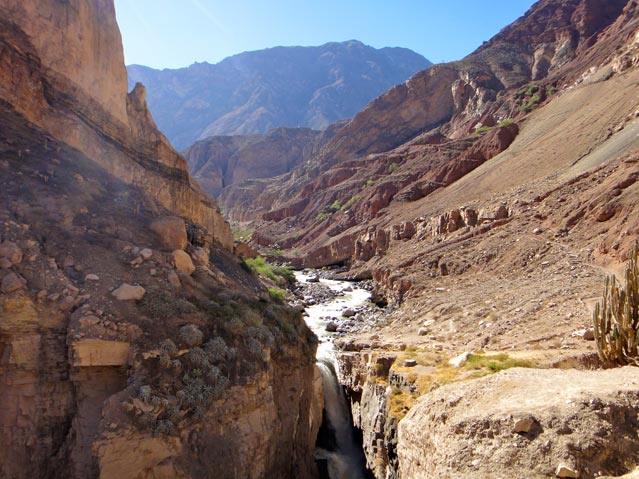 Rio Cotahuasi
Raft in canyons three times the height of the Grand
The Cotahuasi is one of the last old-school river expeditions left on earth, with sheer canyons three times the height of the Grand and ancient Incan ruins accessible only via the river. From the town of Cotahuasi, it takes a full day just to trek to the put-in.
On the river for seven days, you'll paddle 100 miles of stunning, intermittent class IV-V whitewater and canyons measuring 11,587 feet from river to rim. On some nights break camp near Incan ruins with potsherds and old masonry walls that only a handful of people have ever seen. One night you'll stay in an Andean village adjacent to a local hot springs. Be sure to bring friends: The trip requires teamwork, from punching through tough rapids to lining the rafts around impassable ones. $2,950; best time to go is June and July.
The Best Whitewater Rafting: 1. Franklin River, Tasmania
Float in eco-friendly style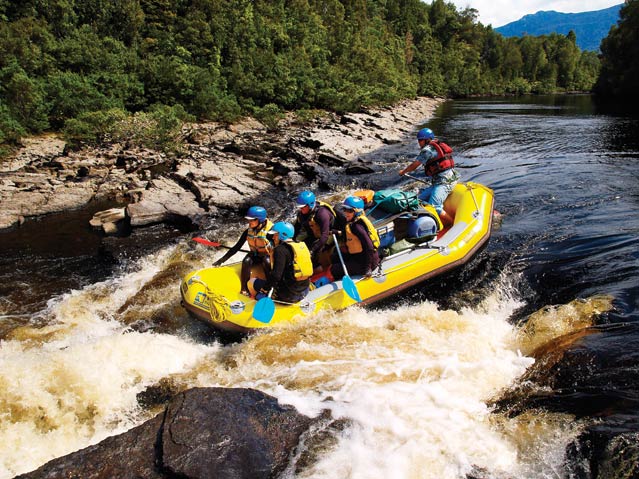 Franklin River

Enjoy the banks of this pristine river
And now for a happy conservation story: The Franklin River's ecosystem environment is one of the most pristine on earth thanks to hawk-like activism and conservation efforts by Tasmanian Expeditions, the company that pioneered the first commercial descent back in 1978. (Incidentally, for Everest historians, Lincoln Hall was on that first trip.) Since then, the company has led efforts to prevent a dam in 1983, continues to remove noxious weed infestations along the banks, and manages the nearly invisible, leave-no-trace campsites.
This nine-day trip that passes canyon gorges, cascading waterfalls, and floats mellow pools is a total commitment—once you start, the only way out is to keep rafting. $2,709; best November through January.
Trending on Outside Online