Ursus Major
Floating through class V whitewater and grizzly country in the shadow of Mount McKinley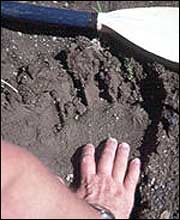 Heading out the door? Read this article on the new Outside+ app available now on iOS devices for members! Download the app.
"Bear!" yells Tommy Moe. The downhill skier who won Olympic gold in 1994 in Lillehammer sounds the alarm from his safety kayak as he leads our paddle raft down a particularly narrow stretch of winding creek deep in the bush of south-central Alaska. We're on a Talkeetna River tributary called Prairie Creek, and it's so slim here that the overhanging thicket of alders, fireweed, and devil's club on the banks scrapes our raft on both sides. A grizzly lurking in this tangle could smack any of the four of us——lead guide Mike Overcast, Overcast's girlfriend Abbie, me, and a gym teacher from Ohio—out of the boat with one easy swipe.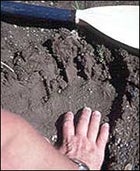 But Ursus horribilis, it turns out, is straight ahead downriver—a hulking male fishing on all fours. Moe throws his kayak sideways across the current and shouts "Hyeah! Get out of here, Bear! Hyeah!" But the six-and-a-half-foot-tall griz doesn't flinch. From the raft we join Moe's bellowing as Overcast furiously backpaddles. We hover close enough that I can see the matted clumps in the bear's shaggy, pale brown coat. Then, in one smooth motion, the bear lopes easily into the brush and is gone from sight.
Moe, 30, who has been a part-time Alaskan and kayaker since he was 11, and childhood pal Overcast have owned and operated Class V Whitewater, a rafting business in Girdwood, Alaska, that specializes in high-voltage river runs, since 1992. The Talkeetna—which, wildlife willing, our group plans to run—is one of their favorites among the countless Alaskan rivers they've paddled. Named "River of Plenty" by the Tanaina Indians because of its bountiful salmon runs, its bracingly cold water flows from the Talkeetna Glacier (100 miles southeast of Mount McKinley and 75 miles northeast of Anchorage) to its confluence with the Susitna River at the town of Talkeetna, some 85 miles to the southwest. It's famous among river rats for its 22 miles of nearly continuous, burly whitewater, but Moe and Overcast are drawn just as much to the beautifully remote landscape and the monster-size king salmon that throng its depths from late June to mid-August. The serious whitewater will last only one day of our four-day, 80-mile trip; the rest will be spent floating downriver, slapping lures into the mouths of 40-pound salmon, catching glimpses of bald eagles, more bears, and porcupines, and plain old hanging out amidst the low hills covered in wild iris, roses, sitka spruce, cottonwoods, and giant Alaskan ferns at their summertime peak.
When we reach the Talkeetna late that first afternoon, the water is characteristically milky with glacial silt, and we stop and make camp on a spacious sandbar. We had put in at the head of Prairie Creek, rafted and portaged its entire eight-mile length, and now had 72 miles of river to tackle before taking out at the town of Talkeetna. But day two is devoted to fishing, not floating. Landing a 30-, 40-, or 45-pound salmon while standing on a riverbank is a particularly rowdy kind of angling. Moe (with a sweat-stained visor and a spinning rig) and Overcast (his fly rod in hand) duel to see who will be king of the kings—whoever catches the most wins—tirelessly fighting, losing, catching, and releasing long after the rest of the group stops. Most anglers are thrilled to catch one or two, but Moe is on fish 17 and the day is still bright under the ceaseless midnight sun when Overcast lands his 20th and calls it quits. "Victory is sweet," Overcast says as he pops open a beer the size of an oil can, "especially when it's over Moe."


We break camp the following morning and set off for the whitewater, seven miles downriver, wearing life vests, helmets, full wetsuits, and drytops as buffers against the 50-degree water. Overcast lectures us on how to stay alive should we come out of the raft. "Keep your feet downriver," he says. "And don't just float there waiting to be rescued. Swim like hell to save your own ass. Better yet, stay in the raft."
The Tal's 22 miles of Class IV and V whitewater—the longest run in Alaska—surges at an average of 15,000 to 20,000 cubic feet per second, comparable to Idaho's Snake, through the sharp granite walls of a deep gauntlet of a gorge. As we approach, the wide, steady river narrows and churns. The first few waves gape like Jaws and then break hard against a sheer rock face. "Forward!" hollers Overcast. The nose of the raft dives eight feet into the maw of a whitewater hole. The gorge walls heave close. "Right back!" commands Overcast. "Pull! Pull!" But the paddler next to me can't distinguish forward from back. "Back!" I scream. "Back!" The raft slams up against the canyon wall, standing nearly on end. We high-side, recover, dig our paddles into the water, jog right, swirl into a rapid called Toilet Bowl, miss the next canyon wall by inches, cut left, and slip through to the other side. The challenge now is the marathon of Sluice Box, a 14-mile nonstop stretch of waves and holes that slithers through the curvilinear canyon like a snake on crack. We shout and paddle as Moe, downriver, keeps a protective eye on us while he bobs and plays in the waves.


That night—the last one before we float back to civilization—a rustling comes through camp, followed by the stench of old fish. But no one shouts bear and the odor passes, and all that's left is the burbling of the river, the thrumming of raindrops on tent tarps, and the deep, deep sleep that only the wilds can bring.
The best time to head to the Talkeetna—and Alaska—is June, July, and August, when temperatures climb into the seventies and eighties, the salmon are ripping, and glacial runoff keeps the river surging with plenty of frigid water to paddle.


GETTING THERE

Fly into Anchorage. Guides from Class V will pick you up in a van for the 75-mile drive north to Lake Kashwitna. From there it's a 45-minute floatplane trip to the put-in on Murder Lake (allegedly named by miners who found bones in the water), just above Prairie Creek. Eighty miles later you'll take out in the town of Talkeetna, a summertime hub for river enthusiasts and Mount McKinley–bound mountaineers. Class V will shuttle you back to Anchorage at trip's end or you can take the Alaskan Railroad from Talkeetna 120 miles north to Denali National Park (the Talkeetna-Denali-Anchorage fare is $170; 800.544.0552).
WHERE TO STAY

Talkeetna's Historic Fairview Inn (907.733.2423), built in 1921, has six cozy rooms and a plank-floored bar surrounded by historic paraphernalia such as a photo of President Harding visiting the inn.


OUTFITTERS

Class V Whitewater (907.783.2004; www.alaskanrafting.com) guides summer rafting and kayaking adventures on the Talkeetna, plus customized trips on many of Alaska's other 3,000 rivers all summer long. Four-day Talkeetna trips, including meals and all transportation from Anchorage, go for $1,000 per person; add two extra days of bear watching for an additional $300. Other Talkeetna River rafting outfitters include Flagstaff, Arizona–based Northstar (800-258-8434; www.adventuretrip.com), which leads four-day trips for $1,150 per person, and NOVA (800-746-5753; www.novalaska), based in Chicakaloon, which charges $950 for three-day trips.