What Sunk the Bounty
A year and a half after the famous ship went down during Hurricane Sandy, the U.S. Coast Guard releases its official report into the sinking of the tall ship Bounty.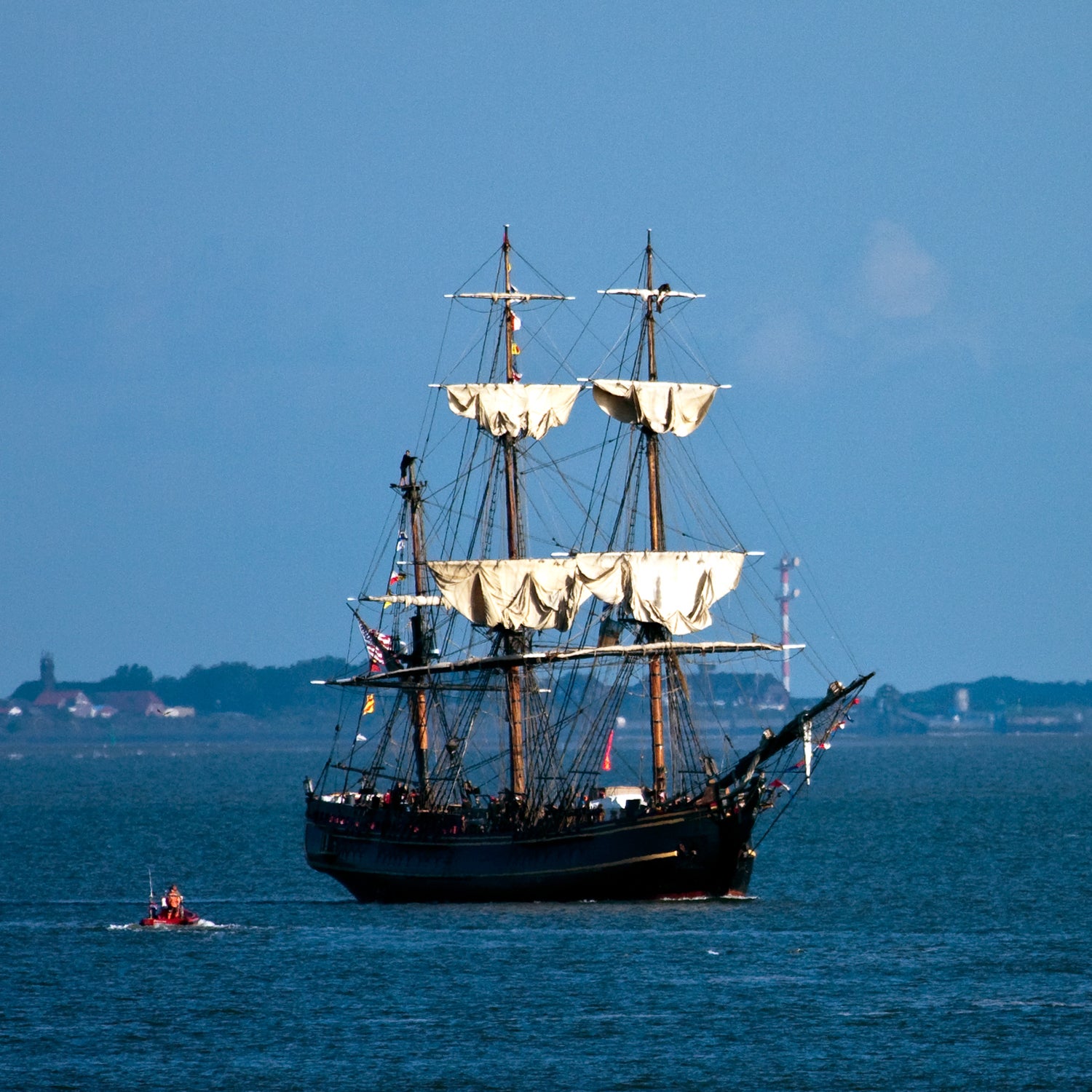 Heading out the door? Read this article on the new Outside+ app available now on iOS devices for members! Download the app.
Released today, the Coast Guard's report on the Bounty's sinking on October 29, 2012, squarely places the blame on the Bounty's owners and captain, citing multiple "acts of negligence." There were "many causes" for the sinking and subsequent deaths of captain Robin Walbridge and crewmember Claudene Christian, writes Captain J.C. Burton, USCG Director of Inspections and Compliance. "The most critical was the failure of the Bounty's management and master to exercise effective oversight and risk management in the overall operation of the Bounty."
According to the report, both the ship's owner, Robert Hansen, and its on-shore manager, Tracie Simonin, lacked the maritime experience needed to make sound decisions about the vessel. "This lack of maritime expertise or background with vessel regulations led the organization to manage and operate the vessel in a way that was markedly different from most professional maritime companies." 
These "outlier practices" including a legacy of deferred maintenance and decisions made based on financial considerations "sometimes to the detriment of safety." This includes decisions about the ship's stability that may have contributed to its capsizing off the coast of North Carolina.
However, the Coast Guard saved its harshest judgment for Captain Walbridge.
The report found that Walbridge had "utter and total clarity on the size, scope and forecast of Hurricane Sandy"—that he knowingly sailed his ship into that storm, despite an inexperienced crew, his own firsthand knowledge about faulty pumps, and a report of significant rot in the ship's frames. 
The Coast Guard did not recommend any enforcement action, nor did it recommend further action taken against the Bounty's officers. It did announce its own investigation into the classification of vessels like the Bounty—floating tourist draws that are only required to meet safety regulations for moored attraction vessels, but often take on volunteers and advertise passage for hire. 
With its wholesale condemnation of the Bounty's operation, the report could also influence the course of civil lawsuits against the Bounty organization, including those filed by Chris Barksdale, the ship's engineer, and the family of Claudene Christian. While Coast Guard reports are themselves inadmissible in court, maritime lawyers say, expert witnesses regularly rely on them while shaping their own testimony. And this report offers them plenty of ammunition.