This Week in Animals vs. People: Seaguerillas
The emus invade, a lone bird wages all-out war against humanity, and we say goodbye to a 507-year veteran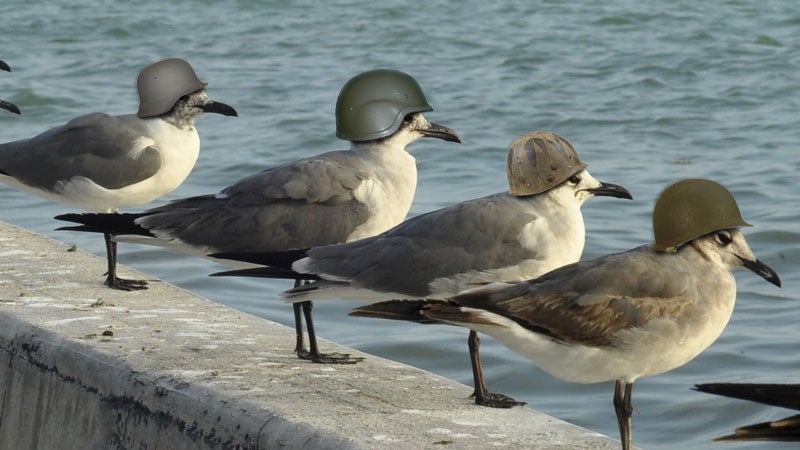 Getty Images/iStockphoto(Photo)
Heading out the door? Read this article on the new Outside+ app available now on iOS devices for members! Download the app.
Two forces. One planet. Every day human civilization wages a war with nature. At the borders of our world and the wild, warriors spar in glorious combat; bears launch terror raids into quiet suburbias, delinquent children pour gasoline down anthills, and deer bravely throw themselves upon the grills of oncoming trucks. It is, largely, a silent war, fought beneath the front pages of traditional media outlets. Here, Daniel D. Snyder and Stephen Wayne Kasica will document this conflict, preserving it for future generations who will look back and know what happened; who were the heroes and who were the real animals.
Seaguerilla Warfare
A hyper-aggressive seagull has been launching a one-bird assault on a Salem, Oregon office building. He has deemed too dangerous for society and will be hunted down and euthanized by human authorities.

Goading your enemy into devoting excessive resources and manpower toward the capture of a single combatant is classic guerilla warfare. If he can occupy animal control for just a few hours, he's won. This bird's tactics go beyond the physical, too. They're deeply psychological. Attacking parked cars and rumpling the doormats is only a minor disruption of enemy operations. Pecking at the office windows, on the other hand, is  an advanced level of psychological harassment. "We'll walk by and you can hear him pecking on the glass," said a visibly shattered and sleepless office worker. "I mean, he's got a big beak."
I don't think it's a stretch to call this bird one of the greatest revolutionaries of our time. Not since "Free" Willy the Orca (Editor's note: We repeatedly explained to him, to no avail, that this was fictional) have we seen such blatant disregard for human authority.
Animals: 1, People: 0
Emu Invasion
Confined to the suburbs for months, mobs of emus penetrated the center of Longreach, Australia, Tuesday in search of food, water, and media attention in the drought plagued Outback.

History shows that passive resistance is an extremely devastating tactic in any "war." Gandhi organized the Salt March, Martin Luther King marched on Washington, and emus from the land downunder marched on Longreach in the spirit of peaceful protest. Like their Salem comrade, these emus fear neither people nor cars. Angus Emmott told the Australian press that these animals are "doing away with their natural cautiousness of man, so they are marching right up into the main street." But unlike the rogue angry bird of Salem, Australia's peaceful demonstrators remain peaceful even as their brothers and sisters are slaughtered in the streets. They enter Longreach as Emus, but when they get struck by passing motorists they leave this world as martyrs.
Animals: 2, People: 0
Ming the Clam: Casualty of War
Ming the Clam, a 507-year-old bivalve mollusc and possibly the oldest living animal on Earth, was killed by a team of researchers who were, oddly enough, trying to determine exactly how old it was.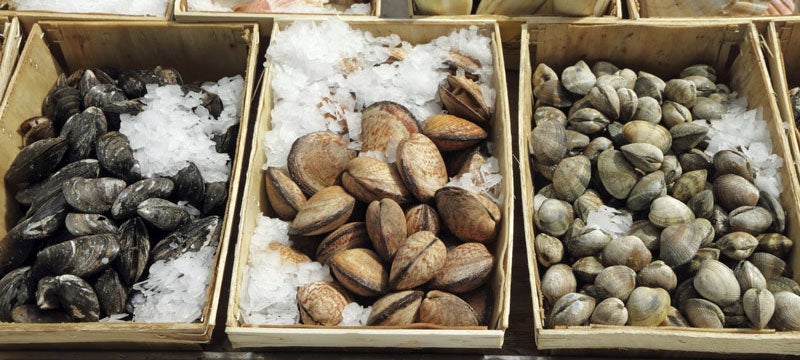 Dan: This one was tough. Ming didn't deserve to go that way. How does one begin to eulogize a clam?
Stephen: It is survived by…nothing.
Dan: I mean, Ming was 507 years old. It saw a lot of breeding seasons. Chased a lot of valve. Assuming that at least a small percentage of its offspring survived Red Lobster's Clam Fest, the funeral should have been pretty well attended.
Stephen: I wonder if the researchers will eat it. Imagine the pricetag old money will pay for 507-year-old clam chowder.
Dan: How many people can you feed with one clam? The probably body went to the highest bidder. Right now some decrepit old billionaire is leaning over a bowl of chowder, whispering, "I got you," over and over, alone by his enormous fireplace. It's more likely they just threw Ming in the trash, though.
Stephen: [Sheds a single tear]
Dan: [Slowly raises a trumpet to his lips and begins playing taps.]
Stephen: [stands and salutes]
Animals: 2, People: 1
Yearly Total: Animals: 3, People: 2
Lead Photo: Getty Images/iStockphoto
Trending on Outside Online