Weekend Reading: Dead Pets
In this weekly roundup, we scour the Web for our favorite long-form articles, collecting them here and on Longreads and Twitter. This installment focuses on dead pets, Adderall, and electric coils.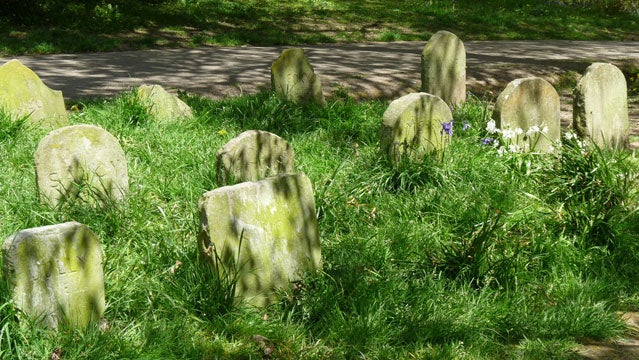 Alan Bryant(Photo)
Heading out the door? Read this article on the new Outside+ app available now on iOS devices for members! Download the app.
Greetings, and welcome back to Weekend Reading! We apologize for being off the air last week, but rest assured, the Outside offices are now fully prepared for aerial bear assaults. It's been a strange week here with many of our staffers out adventuring. Ryan O'Hanlon, on the run from an undisclosed crime against nature, has fled to Honduras where he's covering the U.S. Men's National Soccer Team; Caty Enders has left for Florida to do battle with malevolent pythons; and our fearless leader, Nick Jackson, has ventured east to witness the glory of Winter Storm Nemo firsthand. Godspeed to them all.
It's a good thing we're back, because I have a pressing announcement to make. Ready? Here it is: I'm getting a tortoise. Is your head still attached to your shoulders? Good. Read on. I have a bad history with pets, you see. Observe:
Hamlet, hamster: My first childhood pet. Ruthlessly snatched from her cage by my dog Petals and crushed. On the upside, my mom was able to wrestle the corpse from the dog's jaws, allowing for proper Christian burial.
Dodger, hamster: Suffered what I believe to be a heart attack. Found in a pose of rigid terror, clawing desperately at the walls of his cage.
Wonton, hairless mouse: Died, I think, of cancer after a long and fruitful career of freaking out my parents' friends at dinner parties.
Domino, rabbit: Died of what we believe to be heatstroke after I left his cage out in the sun. His corpse was committed to a garbage bag.
Petals, first family dog: Struck down by a collection of tumors along her spine.
Kitchawan, second family dog: Mysteriously died in the cargo hold of Continental Airlines Flight 91. Her remains arrived in a box the size of my fist. We may never know what happened.
Milford, feral mouse: I rescued Milford from a glue trap in my old apartment in New York. I sheltered and fed him, and even read him passages from Frederik Pohl's Gateway to soothe his jangled nerves. Milford ultimately comitted suicide by repeatedly leaping into the roof of his cage until he caved in his skull. He was buried at the family estate in Westchester, NY.
After Milford I thought I'd never have another pet, but when I saw last week's story about a tortoise that survived without food, in a box, for 30 years, I knew I'd finally found the pet for me. The tortoise is immortal. Here is a creature hardy enough to withstand whatever misfortunes may come its way while under my care. I will name him Tort Reform and he will outlive me.
Sorry, that was a little grim. On to the Weekend Reading!
Was Anthony Smith a football player, a sociopath, an arsonist, a torturer, or a murderer? Prosecutors believe it may be all of the above. Kathie Dobie, GQ.
"On an empty stretch of road outside the city limits, Rodriguez and Gray examined the body of a thirtyish Hispanic man slumped into a pool of his own blood. He had a black eye and bruises and cuts on his back, as if he had been punched and savagely kicked before being shot to death. (The murder weapon was later determined to be a nine-millimeter.) The identification in his pocket showed the man to be Maurilio Ponce, and soon the detectives were sitting with his widow, Angie, who told them he had left the night before, driving her white Lincoln Navigator, and that yes, of course he had his cell phone with him. The police had found no cell phone and no Navigator. But it didn't take long for them to get hold of Maurilio's phone records, which showed a series of calls to Anthony Smith in the hours before his death."
How a run-down cabin on the edge of the Alaskan wilderness can change a man's life for the better. Steve Rinella, Outside.
"The price was $80,000, non-negotiable. Danny recognized that this was a lot of money for one guy to pay, especially for a place that might get knocked into the water by a hemlock and float away. Twenty grand, on the other hand, seemed reasonable. All he had to do was find three other guys who felt the same way. He called me in Rhode Island, where I was living in a short-term rental that sat so close to the water, I could watch movies in my living room at night while holding a fishing rod baited for eels and cast into the bay. I'd just sold my first book for what seemed like a staggering sum of money, and since I was still a few years away from adult responsibility, I knew I'd end up blowing my windfall on outdoor gear and alcoholic beverages. That I could take permanent possession of a setup similar to the one I was now enjoying—albeit 3,000 miles away—was an irresistible notion. Our brother Matt and our buddy Dan were equally intrigued. The four of us mailed in our checks."
Our own Ryan O'Hanlon traveled to Honduras, one of the most dangerous places on Earth, to witness a soccer match. Here's what he found. Outside.
"It doesn't really matter that the driver's name was Melvin—he got three letters right, at least—or that, after a back and forth, they decided that the coup happened no later than 2008. The coup happened in 2009, as Noah Davis, esteemed person-who-has-been-to-Honduras-once, told me from the back of the shuttle. And what matters here is just that the coup happened. It happened less than four years ago, and now I'm here, rolling through the streets in a van, navigated by a man not named Javier, who has no problem cutting through gas stations instead of waiting for a red light to turn."
Adderall is a common study aid in today's environment, but the danger of addiction may be too much for some. Alan Schwarz, New York Times.
"Richard's delusions and mood swings only got worse, his parents said. They would lock their bedroom door when they went to sleep because of his unpredictable rages. 'We were scared of our own son,' Mr. Fee said. Richard would blow through his monthly prescriptions in 10 to 15 days and then go through hideous withdrawals. A friend said that he would occasionally get Richard some extra pills during the worst of it, but that 'It wasn't enough because he would take four or five at a time.' One night during an argument, after Richard became particularly threatening and pushed him over a chair, Mr. Fee called the police. They arrested Richard for domestic violence."
Nikola Tesla was one of the greatest scientific minds of human history but his inability to comprehend humanity may have been his undoing. Gilbert King, Smithsonian Magazine.
"But what his contemporaries may have been lacking in scientific talent (by Tesla's estimation), men like Edison and George Westinghouse clearly possessed the one trait that Tesla did not—a mind for business. And in the last days of America's Gilded Age, Nikola Tesla made a dramatic attempt to change the future of communications and power transmission around the world. He managed to convince J.P. Morgan that he was on the verge of a breakthrough, and the financier gave Tesla more than $150,000 to fund what would become a gigantic, futuristic, and startling tower in the middle of Long Island, New York. In 1898, as Tesla's plans to create a worldwide wireless transmission system became known, Wardenclyffe Tower would be Tesla's last chance to claim the recognition and wealth that had always escaped him."
Lead Photo: Alan Bryant
Trending on Outside Online