Weekend Reading: The End of Summer
In this weekly roundup, we scour the Web for our favorite long-form magazine and newspaper articles, collecting them here and on Longreads and Twitter. This installment focuses on what exactly chicken tastes like, the mystery caves, what Mitt Romney would do to the envir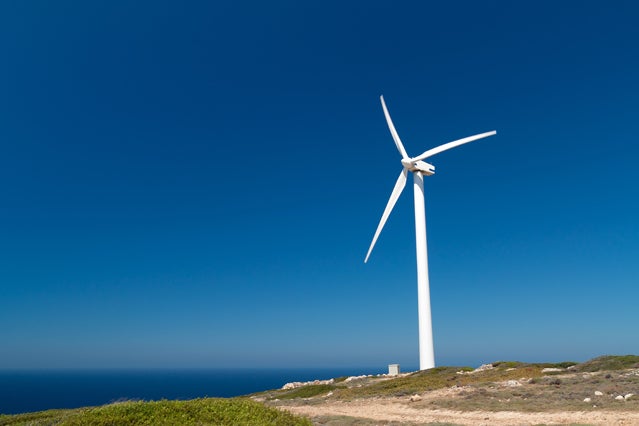 Agnieszka Guzowska/Shutterstock(Photo)
Heading out the door? Read this article on the new Outside+ app available now on iOS devices for members! Download the app.
Summer is officially over (astronomically, at least), and its been a wild one. Record-breaking heat waves, the first-ever British winner of the Tour de France, widespread drought, town-threatening wild fires, and the windup to the presidential election have contributed to one of the most exciting seasons on record.
At the heart of much of our attention this summer has been something that's generally more associated with winter: ice. Namely, how rapidly it is melting. Over the past few months, the news has been filled with headlines about the end of ice and what that means in terms of rising sea levels and mineral exploitation.
In addition to melting ice, this summer has seen heat waves, plenty of fires, and devastating droughts. One map gives viewers a pretty incredible look at exactly where the fires are raging and what's going on at the ground level. It's continuously updated with information like fire potential and precipitation data, too.
Along with the weather, the Olympics were obviously one of the summer's biggest stories. While they received far less attention stateside, the Paralympics were a smashing success in Britain, where advertising rights were granted to Channel 4. The result: The events were heavily promoted and reached more viewers than ever before.
Lance Armstrong may be receiving all of cycling's attention, but a host of strong performances by Americans in the Olympics, world championships, and not to mention Vuelta and Tour show that American cycling is still going strong, even if the sport is facing some serious issues, like the decision of the UCI to sue cycling journalist Paul Kimmage for accusing the organization of "having knowingly tolerated tests, of being dishonest people, of not having a sense of responsibility, of not applying the same rules to everyone." It turns out that those are the same accusations made by Tyler Hamilton and USADA. Look out UCI.
Now, for the five articles you should be reading this weekend:
Not only have you heard it before, but you've likely said it, too: this tastes like chicken. But when did chicken really start to taste like, well, chicken? Jackson Landers, Slate.

"Looking further back in time to before the amphibians, we arrive at the fish. I've been told that many kinds of fish taste like chicken, but in practice I have never found this to be the case unless the meat is disguised in some way. Only last week I fried some fresh haddock in a beer batter and refrigerated the leftovers. The next morning I found that the cold fish tasted just like chicken—right up until I tried a bite without the breading. Then it tasted like fish again. My brain had been confused by an outer layer that reminded it of a chicken recipe."
The human-built caves in the former kingdom of Mustang and what is now north-central Nepal have held their secrets, until now. Michael Finkel, National Geographic.

"No one knows who dug them. Or why. Or even how people climbed into them. (Ropes? Scaffolding? Carved steps? Nearly all evidence has been erased.) Seven hundred years ago, Mustang was a bustling place: a center of Buddhist scholarship and art, and possibly the easiest connection between the salt deposits of Tibet and the cities of the Indian subcontinent. Salt was then one of the world's most valuable commodities. In Mustang's heyday, says Charles Ramble, an anthropologist at the Sorbonne in Paris, caravans would move across the region's rugged trails, carting loads of salt."
For many, this summer has been a wake-up call. The heat, droughts, and fires are signaling that maybe something odd is going on with the world's climate. What would Mitt Romney do about it? Jeff Goodell, Rolling Stone.

"The nut of Romney's plan, such as it is, goes like this: Because of technological innovations like fracking, America is awash in gas and oil that we're now able to reach. If we drill the hell out of everything, including protected public lands and fragile regions like the Arctic National Wildlife Refuge, America can emerge as an 'energy superpower.' This 'drill, baby, drill' policy, the Republicans claim, will lower energy prices, create three million new jobs, add $500 billion to the gross domestic product, boost tax revenues by $1 trillion and strengthen national security by increasing 'freedom from dependence on foreign energy supplies.'"
Anorexia isn't just a problem for women. Men suffer from it, too. And for them, it isn't easy finding help. Nathaniel Penn, GQ.

"This became his routine, but the secrecy wore him down. You had to hide the smell. The sound. Soon he found a neater, cleaner way: Instead of purging, he'd just eat less. By the early spring, he was consuming fewer than 400 calories a day—barely 15 percent of the recommended amount for a man of his size and occupation. He was drinking more than ever. In April 2010, after a bender nearly caused him to miss a flight back to the oil field, he checked himself into drug rehab."
Forget Solyndra. Wind power is facing some serious challenges—jobs are being cut and the upcoming expiration of a federal tax credit may have some consequences for the clean-energy industry. Diane Cardwell, The New York Times.

"The industry's precariousness was apparent a few weeks ago at the Gamesa factory, as a crew loaded the guts of the company's newest model of the component, a device known as a nacelle, into its fiberglass shell. Only 50 completed nacelles awaited pickup in a yard once filled with three times as many, most of the production line stood idle, and shelves rated to hold 7,270 pounds of parts and equipment lay bare."
Lead Photo: Agnieszka Guzowska/Shutterstock