Weekend Reading: Life Post-Lance
In this weekly roundup, we scour the Web for our favorite long-form magazine and newspaper articles, collecting them here and on Longreads and Twitter. This installment focuses on arctic endeavors, the money behind sports, and recess.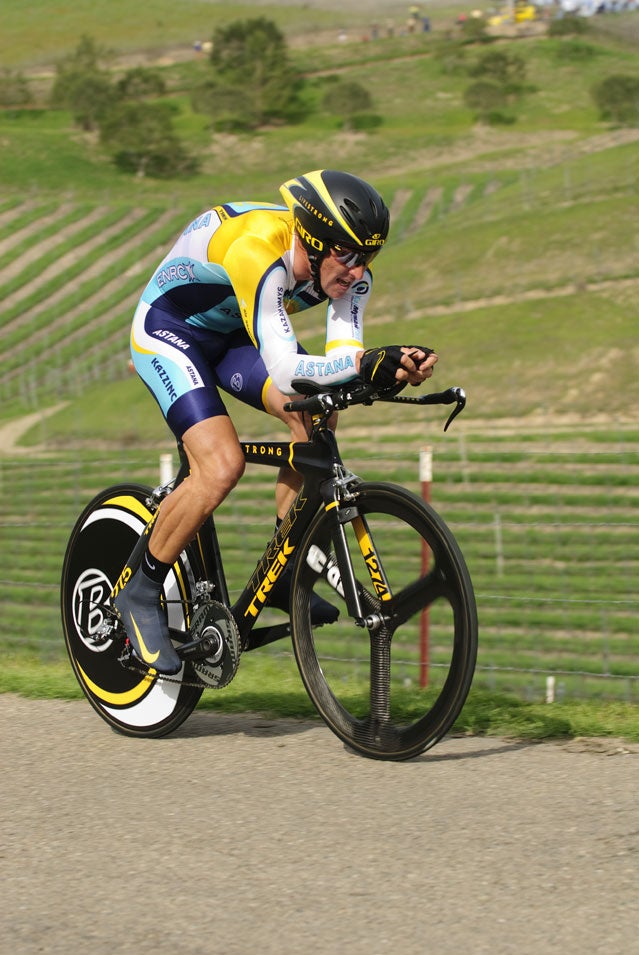 Heading out the door? Read this article on the new Outside+ app available now on iOS devices for members! Download the app.
One week removed from Lance's I surrender (with caveats) fallout, and cycling miraculously still exists. And Livestrong is raking in the donations. Outside of that, though, things are more complicated. The sport is tearing itself apart trying to comprehend the Texan's legacy. And the storm headed the UCI's way is looking ever more ominous.
Overall, people don't know what to make of what's happening. Phil Liggett, the voice of cycling, has come down on the side of Armstrong claiming that USADA's charges are pretty much a conspiracy. Regular Tour viewers shouldn't be surprised that he's not making much sense though, because he's pretty well known for his hilarious Liggettisms. Meanwhile, the only pro cyclist to come out yet in support of the anti-doping organization is someone so small-fry that you won't know him by name (it's Gustav Larsson, in case you're wondering).
Closer to home, the financial troubles of the Exergy Development Group are threatening to derail the U.S. cycling scene, specifically the upcoming USGP of cyclocross. For those unfamiliar with the sport, CX is pretty much the best thing to come out of Europe: It involves riding modified road bikes over terrain that only mountain bikers should cover, jumping or running over barriers, and consuming copious amounts of alcohol. The USGP is the U.S.'s only nationwide pro-level CX circuit. Exergy is also its main sponsor, and registration is now on hold because the company hasn't met its financial obligations. Here's to hoping the company can get its business in order. If not, the fallout will be tremendous: From two professional teams to most of the U.S. racing calendar, Exergy is the turtle upon which the U.S. racing scene rests.
Outside of cycling, things are pretty much back to normal. The arctic is still melting. And men are still dressing up as mythical beasts and getting run-over by multiple vehicles. In the always-interesting world of marine mammals, Argentine officials are planning to kill pesky gulls that attack whales. Several thousand miles away, things aren't looking too good for the otters. While California's sea otter population finally registered an uptick after years of stagnation and one enterprising animal is dealing with Internet stardom, the Japanese otter has been declared extinct. It's a sad day for all otter lovers. And yes, our numbers are growing.
Relating to things outside of our atmosphere, Opportunity played a song. And in far more sober space news, Neil Armstrong died at 82. This confluence of events (and last names) has really confused the possibly sentient Internet. Lance has been mistaken for Neil, and people are throwing out all sorts of satanic explanations linking their deaths (one sporting, the other actual).
And now, for the stories you should make time to read this weekend:
Gabby Douglas captured our hearts to become the sweatheart of the 2012 Olympics. But the road to gold is rarely an easy one. Buzz Bissinger, Vanity Fair.
"Her story of triumph warms every heart. But she is also a part of the contemporary sports world, where elite athletic talent is perceived as an investment vehicle, a human hedge fund over which interested parties bitterly vie for control. In Gabby's case this has meant the appearance of a father who, after years of alleged neglect, reappeared just as his daughter was becoming an Olympian, and a gym so anxious to keep the 14-year-old child it had trained for six years that its ownership offered to cover mortgage payments and give her financially struggling mother a job so that the daughter would stay and the gym could benefit from her success."
The expedition to earn a Guinness World Record for longest unsupported Arctic kiting expedition didn't go exactly as planned. In fact, little did. Eva Holland, Vela Magazine.
"Devon, Derek and Adrian learned about the Danes via their own sat phone calls, and it slowly sank in that rescue—should it become necessary—was a complicated proposition. Still, they'd gotten a few lucky breaks with the wind, and they didn't want to give up while they had food in their sleds. They kept slogging. Some days, they kited into the wind, tacking back and forth and back and forth, racking up side-to-side kilometers but moving forward no faster than they could have walked. They'd done the math: Walking burned more calories than even the most futile-seeming kiting effort, and at this point, even when the winds were cooperating, they had no calories to spare."
One day, paralyzed people might be able to control their limbs. And that day may be coming sooner than anybody expected. Miguel A. L. Nicolelis, Scientific American.
"If we succeed in meeting still formidable challenges, the first ceremonial kick of the World Cup game may be made by a paralyzed teenager, who, flanked by the two contending soccer teams, will saunter onto the pitch clad in a robotic body suit. This suit—or exoskeleton, as we call it—will envelop the teenager's legs. His or her first steps onto the field will be controlled by motor signals originating in the kicker's brain and transmitted wirelessly to a computer unit the size of a laptop in a backpack carried by our patient."
For the first time in three decades, schools in Chicago will finally reintroduce recess. But it won't be your grandfather's recess. Nicholas Day, Slate.
"That's the twist in this rebirth-of-recess narrative: In part because of these fears, recess in many schools is now a very different beast. It's more structured and sports-focused, less dreamy and aimless. Whether it leads to the same cognitive and social benefits is an open question. The non-profit organization Playworks puts full-time 'recess coaches' in low-income schools—currently they're in 387 schools in 23 cities—who teach children how to play: They organize games; they model how to resolve disputes (rock-paper-scissors); they try to get kids more active and engaged. (A recent study found that schools with Playworks reported less bullying and better behavior.)"
The finances behind football—the non-American kind—are both astounding and complicated. David Conn, London Review of Books.
"Football clubs have had owners since the 1880s, but it wasn't until the 1990s, when the tax-exile steel magnate Jack Walker took control of Blackburn Rovers, that anyone had tried to inject huge amounts of money into a club in a short period of time with the express purpose of winning a championship, which Rovers achieved in 1995. Many deride what has happened at Manchester City, and with good reason, yet even critics have been surprised by how professionally the club has been run since the Mansour takeover. And putting millions into a club is surely less of an offence than owners buying clubs to take fortunes out."
The Lance story can be pretty hard to follow, luckily someone broke it down. ESPN.
"Munson: The decision by the Obama administration to end the investigation of Armstrong is part of this picture. It was a highly questionable election-year decision. Like the decision to decline to prosecute Goldman Sachs in equally egregious circumstances, it was a decision to avoid a complicated and difficult prosecution that would irritate a major constituency."
And for another take on Lance. The Science of Sport.
"The only thing one can say with certainty about Armstrong's decision is that he felt that he had no chance of winning an arbitration proceeding before the USADA. That is unquestionably true. The split happens because you can explain this in one of two ways. The first is that he felt he had no chance of winning because the court is rigged, the verdict already decided, and the process unconstitutional. A witch-hunt. This is of course what he has said, through his statement, and the PR campaign that was launched when the USADA case was first announced."

Lead Photo: <a href="http://www.shutterstock