We're Toast
Last summer, U.S. wildfires cost $1.6 billion to stop and claimed the lives of 23 firefighters. The statistics were depressingly familiar, but the expense and sacrifice did nothing to solve the problems of overgrown forests, misguided government suppression policies, and misspent resources. Is there a way out? Maybe. But only if we get serious about rethinking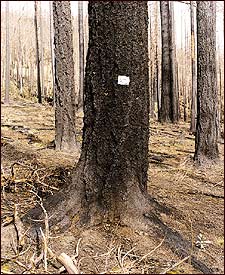 Heading out the door? Read this article on the new Outside+ app available now on iOS devices for members! Download the app.
SCORCHED EARTH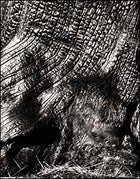 A tree burnt in Oregon's Biscuit Fire.

Quartz Fire, February 2003

Looks bad, but it's natural: This area from 2001-02 fires in Montana and Oregon, will see an explosion of growth and returning wildlife in the years ahead.

Looks bad, but it's natural: This area from 2001-02 fires in Montana and Oregon, will see an explosion of growth and returning wildlife in the years ahead.

Looks bad, but it's natural: This area from 2001-02 fires in Montana and Oregon, will see an explosion of growth and returning wildlife in the years ahead.

Looks bad, but it's natural: This area from 2001-02 fires in Montana and Oregon, will see an explosion of growth and returning wildlife in the years ahead.

Looks bad, but it's natural: This area from 2001-02 fires in Montana and Oregon, will see an explosion of growth and returning wildlife in the years ahead.

Looks bad, but it's natural: This area from 2001-02 fires in Montana and Oregon, will see an explosion of growth and returning wildlife in the years ahead.

Looks bad, but it's natural: This area from 2001-02 fires in Montana and Oregon, will see an explosion of growth and returning wildlife in the years ahead.

Looks bad, but it's natural: This area from 2001-02 fires in Montana and Oregon, will see an explosion of growth and returning wildlife in the years ahead.

Looks bad, but it's natural: This area from 2001-02 fires in Montana and Oregon, will see an explosion of growth and returning wildlife in the years ahead.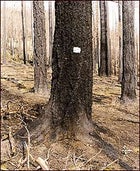 Brown but not out: A surviving tree from Oregon's Quartz fire

On a cool morning last November, I rode in a green Forest Service van through a valley where the Illinois River cuts into the deeply folded hills of southwestern Oregon. Behind the wheel was Tom Lavagnino, a 50-year-old public information spokesman with the Forest Service office in nearby Medford.


We drove in fog along Highway 199, then turned west to enter the 1.16-million-acre Siskiyou National Forest. About 15 miles from here, on July 13, 2002, a lightning bolt shot down from a summer thunderstorm, spearing a mountaintop grove. Temperatures were near 100, and drought had oven-baked the forest's Douglas firs, ponderosa pines, and cedars. Several more strikes followed in the days ahead, touching off spot fires that burned lazily at first, occasionally torching trees with a loud cellophane crackle. Then, aided by wind and dry fuel on the ground, the fires grew and started to move.


Lavagnino turned a corner and the tawny forest floor suddenly gave way to charcoal-black. Ponderosas stood skeleton-like, stripped of needles. Across the valley, burned patches of trees formed a dark checkerboard against the green of stands that survived. The ridge opposite was punctuated by fire-stripped timber. So was the ridge beyond that, and beyond that.
"It's hard to imagine just how big this fire got until you get to a spot like this," Lavagnino said. "The farthest burned ridge you can see is 20 miles away."


By August the flames had grown into an Ÿber-blaze called the Biscuit Fire, named for a local stream, Biscuit Creek. From the day it started until it was declared under control on November 8, it burned across 471,130 acres—nearly 8 percent of Oregon. At the Biscuit Fire's height, 7,150 firefighters and support personnel were on hand to fight it, and the Illinois Valley was crawling with water tankers, fire engines, and crew buses. Some 40 helicopters carried water and red flame retardant from hastily assembled field bases, along with a half-dozen lumbering, slurry-dumping planes. The bill for the manpower and hardware: $155 million, the most ever spent—anywhere—trying to stop a forest fire.


Similar stories played out across the West last summer, one of the busiest fire seasons in history. In June and July, Colorado's Hayman Fire burned 137,760 acres—a state record—and cost $39 million to fight. In Arizona, the Rodeo-Chediski blaze chewed through almost 470,000 acres, another record, costing $49 million. All told, 7.2 million acres burned in the summer of 2002, the bulk of them in the mountainous western forests. The price tag hit $1.6 billion, surpassing the previous record of $1.36 billion, set in 2000, when 8.4 million acres burned.


There was a high human cost as well: 23 firefighters died last season, bringing the number of wildfire fatalities since 1990 to 228, more than all the climbers who have died on Mount Everest. One of the victims was Milt Stollak, a 56-year-old pilot I had met in 2001. A stocky, laconic man, Stollak flew a PB4Y-2, a World War II-era four-engine bomber, fitted with tanks and nozzles for dumping thousands of gallons of slurry. On July 18, while Stollak was flying over a fire near Estes Park, Colorado, the plane's left wing separated from the fuselage, sending it plunging to the ground and killing Stollak and his co-pilot, 39-year-old Rick Schwartz. A month before, a C-130A plane—a 1950s-vintage four-propeller aircraft belonging to the same Wyoming company that owned Stollak's craft—crashed in a similar accident, killing three. In the year's worst mishap, a group of five firefighters died en route to a blaze, on June 21, when a van taking them to Colorado's Hayman Fire swerved off I-70 and crashed.



THE PRICE OF PANIC


What did U.S. taxpayers get for all this expense and loss? Not much. When you stare at the sea of black left by the Biscuit Fire, your first reaction is to think, We can't let this happen again. But in reality there's little anyone can do once a big fire gains momentum. Only a change in the weather makes a real difference, either extinguishing it outright or allowing firefighters to creep up and encircle it with a line of bare earth. The Biscuit Fire certainly paid no heed to the efforts of men, jumping fire lines and resisting every effort to contain it until cooler weather and moisture helped shut it down.


Not only are we unable to stop big burns; the firefighting establishment itself is part of the problem. The nation's long-standing policy of fire suppression has allowed small trees, brush, and other fuels to build up to the point where blazes now routinely mushroom into towering pillars of flame and smoke. Our tendency to fight every fire, meanwhile, has blinded people to a basic reality: Forest fires have always been with us, always will be, and—when they burn in the way that nature intended—they do far more good than harm.


This was the case even with the Biscuit Fire, which drought helped make much larger than it otherwise would have been. Dubbed "the monster in the woods" by the Portland Oregonian, it resulted in the loss of only four rural homes and led to catastrophic burning—meaning trees were reduced to dead, charred sticks—over just 16 percent of its total acreage. More than half the area inside the fire's perimeter was unburned or only scorched, with the balance receiving what the Forest Service calls "moderate" burns, which left pockets of fire-killed trees next to scarcely damaged stands. And a sizable percentage of the Biscuit burn was caused by fire crews themselves as they set "back fires" meant to deprive the advancing fire of fuel. These were touched off using torches that dribble a mixture of gasoline and diesel, and they increased the fire's area by tens of thousands of acres.


Still, even though D-day-scale firefighting is a failed strategy for dealing with fires like this, the machine is already muscling up for an encore. By mid-spring, one of the worst droughts in recent memory kept a firm grip on Montana, Idaho, Wyoming, and Utah—the heart of fire country. Arizona, New Mexico, Colorado, Oregon, and parts of California were also still suffering long-term drought. When fires start breaking out, the government will jettison whatever budget numbers it set for 2003 and give firefighters a blank check. In 2002, $380 million was budgeted, but the eventual expenditure was $1.6 billion. This year's budget figure is $580 million, but far more than that will probably be spent.


Looking ahead to 2004, the U.S. Senate is already adding to what the Bush administration wants for firefighting and related work. Ron Wyden, a Democratic senator from Oregon, evidently agrees that more is better, declaring in March that, unless the overall fire budget gets doubled, "a big chunk of the West is going to be a rural sacrifice zone. I'm not going to let that happen."


That scorched-earth imagery is typical of how politicians and the media talk about fires—calling them monsters in the woods, searching for villains when fires break out, and jamming the debate into trash-talking, blame-seeking categories. In one sense it's understandable that they adopt this tone: A fire is a terrifying event, as loud and threatening as a tornado, seemingly as hot as hell itself. And sometimes there are villains. Last year's huge fires in Arizona and Colorado, for instance, were caused by arson.


But whether we spend one billion or ten, our current approach presupposes that pouring money into firefighting helps solve the problem. It doesn't. We've been trying that for decades, and fires have responded only by getting worse. With another fire season on the horizon, it's time to seriously rethink what we're doing, because business as usual just isn't cutting it.



SUPPRESSION'S EXPLOSIVE LEGACY


For thousands of years, fire was a fixture from the Rockies to the Pacific, burning as many as 25 million acres annually. Undoubtedly, some long-ago fires were catastrophic. But most—whether started by lightning or by Native Americans opening forests to create open meadows for game—operated like huge weed whackers, burning away brush, scrub, and skinny trees. Nature's relatively mild, frequent fires prevented these "ladder fuels" from building up to the point where a fire could climb into the branches of taller trees and then ignite the treetops. When that happens, a crown fire breaks out, and the forest can burn with destructive intensity. Such fires were rare in the past; most ancient blazes barely reached waist level.


European settlers quickly changed things. During a visit to the Ecological Restoration Institute, a forestry think tank on the campus of Northern Arizona University, in Flagstaff, researcher Pete Fulé, 39, showed me a section cut from an Arizona pine that took root in 1692 and was logged in the late 1800s. At intervals, where rings in the tree's sapwood met the coarse bark, a trace of blackened wood revealed that a fire had roared past the tree but not killed it. The marks appear like clockwork, with a date glued next to each—1803, 1817, 1824, 1832, 1839. That is, until 1876.


"You can see the fires end here," Fulé said as he pointed at the last mark. "That was the year sheep arrived."


Sheep and cattle, introduced by homesteaders, munched the grasses that fueled periodic fires. That disruption in the natural fire cycle was later amplified by a conscious decision to stamp out fires altogether, made by the then-fledgling Forest Service in the wake of 1910's Big Blowup, a catastrophic series of wind-driven infernos in Idaho and Montana that charred three million acres and killed 85 people. The Blowup was a fluke for that era, a rare confluence of drought, lightning, and hurricane-force winds. But it had historic impact, turning the Forest Service into the gung-ho firefighting outfit it is today. In 1913, Chief Forester Henry Graves declared that preventing fire would henceforth be the agency's "fundamental obligation."


For years, that was mostly talk, but in the 1930s the Forest Service started developing professional crews. (Today the agency still provides roughly 65 percent of wildland firefighters.) During the 1950s, Smokey Bear pitched in, convincing Americans that fires were always bad and usually their fault. (Not so. Lightning causes 60 percent of western fires, including almost all the big ones. The rest are caused by human actions like arson, prescribed burning, campfires run amok, and the careless flicking of cigarettes.) The potent mix of firefighting and propaganda worked. More than 26 million acres of forest burned between 1919 and 1929. During the entire 1970s, only three million acres burned.


As suppression continued, fuels piled high. Firefighters saw danger signs as early as 1961, when a fire called Sleeping Child burned 27,900 acres in Montana, astonishing firefighters with its size and fury. But today Sleeping Child would be considered nothing more than a midsize blaze. Modern fires are capable of reaching astonishing size, destroying forests that evolved in conjunction with smaller fires.


Hence the bizarre trap we're in: Healthy forests need fires, but in our fuel-choked woods, fires are liable to burn too severely. So we suppress, creating conditions for worse fires down the road. Currently, some forest managers believe that up to 190 million acres of western forests—an area twice the size of Montana—could be at risk of severe wildfire.


The potential fallout is not just a matter of losing a few vacation homes. In some places, fire really can become a rolling environmental disaster. The Biscuit Fire, although not as damaging as popularly depicted, still wiped out chunks of forest that contained pockets of trees and plants left behind after the last ice age. The possibility of long-term wreckage is particularly acute in the great ponderosa pine forests that stretch from Canada to Mexico. These trees evolved to coexist with regular fires, but today's larger fires pose a mortal threat to them.


"We've overgrazed the ponderosa pine forest, cut down all the old growth, let the population of young trees erupt, then let it burn like hell," says William Wallace Covington, 56, founder of the Ecological Restoration Institute. "Short of a nuclear holocaust, there's no better way to destroy an ecosystem."


We put ourselves in this bind with too-effective firefighting, and now we have to find a way out. It won't be easy. As Arizona State University historian Stephen Pyne, a former wildland firefighter and the author of many books on fire, put it last year in an essay, "we can't cut our way out of the problem. We can't burn our way out. We can't simply suppress. And we can't walk away."


But maybe, Pyne wrote, we can cut a little, burn a little, suppress a little, and sometimes just back off from a fire that we can't hope to stop. The process will take decades, not years, but taken together, a lot of small steps could make a big difference.



POLITICAL FLAME WARS


It's easy to talk about letting some fires burn. But when the smoke billows, politicians have to answer to a panicked public, and they often seize the opportunity to push a different agenda. The 2000 fire season in particular saw a sharp rise in politicians' tendency to distort what the fire problem is really about. That year's huge blazes offered people like Mark Racicot, then the Republican governor of Montana, a handy way to bludgeon the Clinton-era policies of Interior Secretary Bruce Babbitt, who firmly believed that fire policy needed progressive reform.


Things were heading in the right direction with the 2001 unveiling of the Clinton-inspired National Fire Plan, a somewhat flawed $1.6 billion proposal that, to its credit, aimed half its spending at fire research and preventive measures. That same year, a coalition of western governors hammered out the basics of a ten-year plan that seemed to reach even smarter conclusions: encouraging consensus among forest users, emphasizing community protection rather than wholesale suppression, and treating fires as symptoms of unhealthy forests.


Then, on August 22, 2002, President George W. Bush entered the fray, announcing his so-called Healthy Forests Initiative in Central Point, Oregon, against the backdrop of the still-burning Biscuit Fire. There was no talk of downsizing firefighting that day: Bush trotted out wildland firemen, clad in yellow fireproof Nomex shirts, as a heroic backdrop for his remarks. He also tried to smoke out environmentalists, blaming them for forest fires because they often stand in the way of logging proposals.


"The forest policy of our government is a misguided policy," Bush declared. "We need to thin. We need to make our forests healthy by using common sense."


Thinning forests isn't a bad idea per se, but Bush used fires to attack hard-won forest management laws. He called for thinning in about a dozen national forests, often with little environmental review. He proposed whacking commercially valuable—that is, old and big—trees to pay loggers for rooting out brush. He also stressed his desire to block the "endless litigation" that Racicot and others say prevents effective forest management.


Bush has a point—lawsuits can slow Forest Service efforts to salvage-log burned areas or thin unburned ones—but he grossly exaggerated it. According to the General Accounting Office, the investigative arm of Congress, during 2001 not one of nearly 1,700 proposed thinning treatments was challenged in court.
"Hundreds of legitimate fuel-reduction programs go through the process unscathed," says Jay Watson, 48, the San Francisco-based wildfire program director for the Wilderness Society. "Not only unchallenged, but supported."


Bush's plan stalled last fall in Congress. Still, by late winter of 2003, parts of it had been put in place administratively by Ann Veneman, his agriculture secretary and the head of the Forest Service, along with Gale Norton, his interior secretary. Other chunks found their way into the huge congressional spending bill passed in February. The plan's most controversial aspect—using the sale of big trees to pay for removing little ones—by then had morphed into something called "stewardship contracting." This involves granting loggers ten-year contracts to log trees in national forests, with little chance the cutting could be appealed legally, in exchange for doing the grunt work of thinning.


The Bush proposals fail on several counts. As critics point out, his plan focuses on national forests far from fire-threatened communities, ignoring millions of acres of urban-adjacent woods owned by states, counties, and private timber companies. And its economics are hopeless. The plan assumes that trees in national forests have enormous commercial value, creating a ready fund for thinning, which could cost tens of billions if applied to worst-case estimates of fire-prone acreage.


But in fact there's too much lumber in the United States, with wood pouring in from Canada, South America, and Europe. The glut has sent domestic lumber prices to their lowest point in more than a decade, despite the enormous boom in housing construction over the past three years. As various studies have shown, it's unlikely that timber companies can make enough money cutting big trees to pay for removing little ones. And half-assed thinning by haphazard loggers is worse than no thinning at all, leaving a forest floor littered with combustible debris.


Perhaps worst of all, Bush has fractured the fragile coalition built by western politicians like John Kitzhaber, a Democrat who until January was governor of Oregon and a prime architect of the ten-year plan. "When Bush got to Oregon, I told him that if he included language removing environmental appeals, the whole thing would blow up," Kitzhaber says. "That's what happened, and that's why he couldn't get it through Congress. The trust is gone now. Everyone has gone back into their bunkers."



LET'S FIRE SOME FIREMEN


The Healthy Forests Initiative, fortunately, is for now limited in scope, focusing exclusively on a handful of national forests. And with the right set of ideas, we can do better. Step one is to rethink our annual holy war against fire. The people behind this crusade are dedicated and professional, but the machine they've created is like any bureaucracy: self-perpetuating, hungry for funding, and unable to see its own shortcomings.


These days, even a modest 25,000-acre fire can cost U.S. taxpayers $1 million a day—with private contractors, hired by the Forest Service, reaping the riches. Privatization picked up steam in the mid-1990s and now encompasses most areas of firefighting support—from feeding the troops ($40 a day per person) to operating helicopters (up to $4,800 per hour). It was supposed to save money, but average per-acre firefighting costs have risen steadily over the past 20 years, from around $500 per acre in the 1980s to some $750 today—a steep climb, even allowing for inflation.


So is the solution to shut it all down? No. Some fires still call for intense effort, especially when a town or watershed is threatened. But we could easily save money, diverting resources to more innovative management practices.
One good place to start with the cost-cutting: smoke jumpers. They're brave, motivated, and charismatic, but they're far too expensive for the service they provide. Smoke jumping took off in the 1940s, when much of the West was inaccessible by road. That isn't the case anymore, and these days jumpers often float down within sight of an interstate highway. The deep-wilderness fires they're best-suited to fight are precisely the ones that usually should be left alone. Maintaining nine federal smoke-jumping bases and 400 jumpers, meanwhile, sucks up some $20 million a year.


The resources saved by cutting pricey operations would free up funds for newer approaches. Timothy Ingalsbee, the 43-year-old director of the Eugene, Oregon-based Western Fire Ecology Center, suggests creating teams of year-round fire managers he calls "pyrotechnicians." They would handle all the ground-level work involved with managing fire—setting prescribed fires, helping towns and neighborhoods carve fire buffers, putting out fires when necessary. We're already halfway there, since many Hotshot crews—the main ground forces in any wildfire—spend part of each summer helping with prescribed fires, in which overgrown forests are burned in a controlled manner to reduce fuel loads. But it's a scattershot effort, abandoned as soon as big fires break out.


It's also time to rethink our reaction when homes are threatened. In the summer of 2001, for example, a small 4,500-acre fire in Teton County, Wyoming, near Jackson Hole, endangered woodsy subdivisions filled with million-dollar homes. The result was a frenzied air show, with squadrons of planes and helicopters dropping slurry and water. The cost was enormous—$13 million—and while fire managers denied it, the presence of high-priced spreads was clearly a motivator.


But these homeowners had only themselves to blame. They'd built right on the edge of a forest, well aware that the woods could burn but fully expecting to be saved when that happened. In Teton County, like elsewhere, homeowners had allowed brush and trees to grow too close to structures, some of which had roofs made of explosively flammable cedar shakes.


On the whole, wildfires do much less damage to homes than ordinary domestic fires. In 2002, wildfires caused roughly $100 million in property damage. In most years, standard house fires cost $4.5 billion. So we should limit our sympathy and response when homeowners choose to build near high-risk forest zones without making suitable preparations.


In the foreseeable future, brush cutting might find an ally in high technology. Researchers at the Forest Service's Fire Sciences Lab—a Missoula, Montana- based wildland fire research center—are developing more accurate fire- and weather-simulation models than have ever existed before. Coupled with improving maps that show fuel loads on the ground, the models offer a powerful tool for fire managers. In five years, within hours of a fire's detection, it may be possible to produce a "fire forecast" predicting where a fire will burn and how much damage it will do. Fire managers could use this information to decide whether a fire should be stopped or left alone.


Obviously, things will get tense when a computer program suggests that a fast-moving fire should be allowed to run. But the largest 2 percent of all fires account for 97 percent of the money spent on firefighting. Those are the fires we're least likely to stop, so that money goes up in smoke. We'd do well to put more effort into initial attacks on fires that threaten towns, letting many of the rest run their course.



WEEDING THE WOODS


Reining in the firefighting apparatus solves only part of the problem; what remain are the millions of acres of fire-prone forest. Almost every fire ecologist agrees that fuel loads in western forests have to be reduced. How is another matter. The options? Cut out the excess fuel, burn it out ourselves, let nature burn it out, or try a little of all three.


Even the cutting advocated by the Bush plan makes sense in some places. His ideas bear the unmistakable fingerprints of Wally Covington, the main brain at the Ecological Restoration Institute, in Flagstaff. Covington has been studying ponderosa pine forests since graduating from Yale with a doctorate in ecosystem sciences in 1976. These forests, more than any other, have been hurt by the removal of natural fire.


When Covington first began studying ponderosas, he bought into the notion that prescribed burns could fix the woods, but he backed off from that when a 1980 fire he set almost escaped. "That scared the pee out of me," he admits.
So Covington decided that before fire could be allowed into most ponderosa forests, excess trees had to be removed. Logged, in effect. By doing so, he argued, forests with more than 1,000 trees per acre could be restored to the 60 to 80 trees per acre typical when fires were more frequent. Once you achieve 19th-century density, Covington believes, fire can be allowed to do its thing.


Thinning can be effective—there's evidence that Colorado's Hayman Fire might have been worse if it hadn't bumped into stretches of forest that were thinned—but it's also expensive, usually costing $1,000 an acre and up. And it's sometimes destructive, since it requires workers with either chain saws or wheeled, pincer-armed loaders that move through the woods snipping trees as they go. There's also the sheer size of the task. Estimates vary, but as many as 190 million acres of western forest need help—this at a time when the Forest Service is hard-pressed to thin even 200,000 acres a year.


Covington, meanwhile, has found vocal critics right in his own backyard. "We tried to duplicate his recommendations in a test plot," says Sharon Galbreath, 47, director of the Southwest Forest Alliance, a Flagstaff-based coalition of 64 green groups. "It sounded really good on paper, but when we tried it, we said to ourselves, Oh, my God—this isn't a good thing." Galbreath thinks that Covington's formula calls for the removal of too many trees, leaving behind woodlands that look more like tree farms than forests.



LET IT BURN?


Covington has mainly studied ponderosa pine forests. But ponderosas aren't the only trees in the western woods, and different forests require different solutions. Another common woodland is the lodgepole pine forest, which is what burned in Yellowstone National Park in the huge fires of 1988. In most cases, lodgepoles ought to be left alone, since they're genetically wired to be burned to the ground every 100 years or so. Fire kills the bugs that infest an old lodgepole forest, and it jump-starts new seedlings by melting the seeds from their cones.


That leaves the mixed-species hodgepodges that often contain some mix of pine, fir, and cedar—the sort of forest where the Biscuit Fire burned. Here, trying to figure out what to thin is extremely complicated. Plus there's just so much of it—millions of acres more than the ponderosa pine forests. In these forests, maybe, deliberate fire might help.


A few weeks after touring the Biscuit Fire, I traveled to Yosemite National Park, home to one of the most aggressive burn programs in the nation. The park's fire management officer is Tom Nichols, a soft-spoken 51-year-old who is responsible for fire policies in many western parks. He's a big believer in controlled burns and says he got tired of the excuses he kept hearing from park fire managers who promised they'd burn 5,000 acres in a year but only got around to a thousand.


"It was like being a Chicago Cubs fan," he told me. "Every year, they lose, and you get to the point you figure you could manage them better. So, two years ago, when the job here came open, I decided to take it and try for myself."


Nichols has created a version of the "pyrotechnician" team envisioned by Tim Ingalsbee. Along with his deputy, Dan Buckley, we drove to nearby Tuolumne Meadows, the site of their most ambitious project to date, a controlled burn called Gin Flat. Set in a forest thick with giant sugar pines and black oak, the burn was part of Nichols's goal to torch 5,000 to 8,000 acres a year. Months in the planning, the Gin Flat fire behaved beautifully, devouring a thick carpet of needles and big swaths of brush. Granted, some of the old sugar pines inside the fire perimeter will die—burning the unnaturally dense duff layer killed their roots—but, as Buckley told me while we walked across the site, "that's better than what would happen if a big wildfire came through here and took them all out." Not far from this site, in 1990, the A-Rock Fire did just that, sweeping over a stand of ponderosa pines and reducing it to ashes. That stand may not recover for centuries.


Still, Nichols and his crews have faced frustrations. The Gin Flat fire was supposed to burn 7,000 acres, but its smoke riled residents in nearby counties, whose complaints forced Nichols to stop the blaze at 3,500 acres. Then there's the biggest hurdle of all: Prescribed fire can't always be controlled. A prescribed burn set in May 2000 in New Mexico's Bandelier National Monument became the disastrous Cerro Grande Fire, causing $1 billion in property damage and scorching Los Alamos before weather and fire crews tamed it. That experience looms large in the risk calculus of any land manager.


"People are afraid to make another mistake like that," says Nichols. The Cerro Grande Fire, though, offered an excellent lesson in what not to do—there, a combination of flawed planning, windy conditions, and limited fire crews on hand led to major mishap. The Yosemite experience shows that fire can be set often and safely. But right now, Nichols says, he's barely scratching the surface. "If we can't break through the 1,000-acre barrier on a regular basis, then fire never will be a useful tool for managing the landscape," he says. "It'll just be good for fine-tuning 20- or 30-acre plots."



THE NEW FACE OF FIRE


In a decade, the Biscuit Fire will probably be viewed like the 1988 Yellowstone fires are today—as a natural event that results in an explosion of vitality. "You really can't say a fire has done Ôgood' or done 'bad,' " says Tom Atzet, 58, an ecologist with the Grants Pass, Oregon, office of the Forest Service. "Fire has always been a factor in the forests here, and this was just one more example. It does what it does."


Atzet almost bounces out of his seat when he talks about changes the Biscuit Fire will cause in an ecosystem that had grown a little stale. The distribution of tree species will change, and fire-resistant ponderosas will likely survive where Douglas firs and white pines may not. Wildlife populations will be thrown into tremendous flux, with an explosion of insect-loving birds like western flickers flocking to burned areas, where bark beetles and other bugs attack dead and burned trees.


"The only thing certain is change," Atzet says, "and fire is an essential part of that change."
Atzet makes a great point: Fire is an agent of change, not of good or evil. That notion goes right to the heart of why fire is so difficult for people to view dispassionately. Politicians depict it as nefarious, but environmentalists stir up fear of it, too, by depicting wild places as eternal and static—the revered "ancient forest." In fact, few forests survive for more than 400 years before some natural process takes them down.


Ultimately, the debate about fires is a debate about control. Its roots go back to the late 19th century, when forestry pioneer Gifford Pinchot had to leave the U.S. and study in France, since no American schools even offered forestry programs. There he was trained to see woods as domesticated entities, which is precisely what European forests had become after thousands of years of human oversight.


American forests, particularly those in the West, were functioning natural systems, not tree farms. But Pinchot decided to tame them. This interventionist attitude led directly to the Forest Service's determination to eliminate fire, to its efforts to cut down "decadent" old-growth trees, and to its willingness to help President Bush pursue a fire-prevention plan that isn't going to work.


In the end, forests and fires can never be tamed in the big, wild American West. No matter what we do, when the woods are dry and the winds are blowing, the flames will rise. When that happens, we'll start making the same old mistakes again. The firefighting machine will kick into gear, egged on by headlines, and more people will die in the effort.


It's time to stop the waste and think of a better way, a way that gives fire its due as a natural force. We don't dare try to stop hurricanes or tornadoes. Why fire?