Where Are They Now?
An update on three of our biggest feature stories from the past year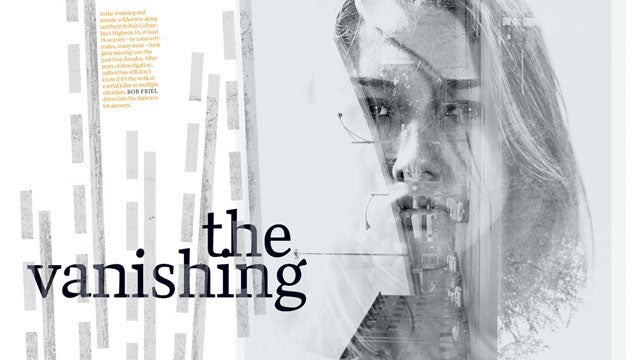 Heading out the door? Read this article on the new Outside+ app available now on iOS devices for members! Download the app.
A suggestion to make the magazine better: Can you include updates on past stories? What happened to the soldier who walked into the wilderness ("Why Noah Went to the Woods," by Mark Sundeen, May 2012)? Has he been found or heard from again? Or the story about the women who have disappeared in Canada on the lonely highway ("The Vanishing," by Bob Friel, July 2012)? And how about that young man who stole the airplanes and boats ("Game Over," by Bob Friel, March 2012)? Is he still in prison?

2. "Why Noah Went to the Woods."

3. "Game Over."
MIKE SLY, SAN ANTONIO, TEXAS
Happy to help, Mike:
1. In September, Canadian authorities used DNA matching to link Bobby Jack Fowler, a convicted murderer and rapist, to the killing of one woman along British Columbia's Highway of Tears. Fowler died in 2006 in an Oregon prison; 17 cases of missing women remain unsolved.
2. Last August, Noah Pippin's remains were found in Montana's Bob Marshall Wilderness, 18 miles from where he was last seen nearly two years earlier. The coroner's report has yet to be released to the public.
3. Colton Harris-Moore, the 21-year-old subject of "Game Over" and Friel's book The Barefoot Bandit, is currently serving a seven-year sentence in a medium-security prison in Stafford Creek, Washington. He's enrolled in a GED program.