10 Affordable Gifts for Cyclists
Sure, bike gear is expensive. But there's also plenty of stocking stuffer–priced goodies for that cyclist in your life.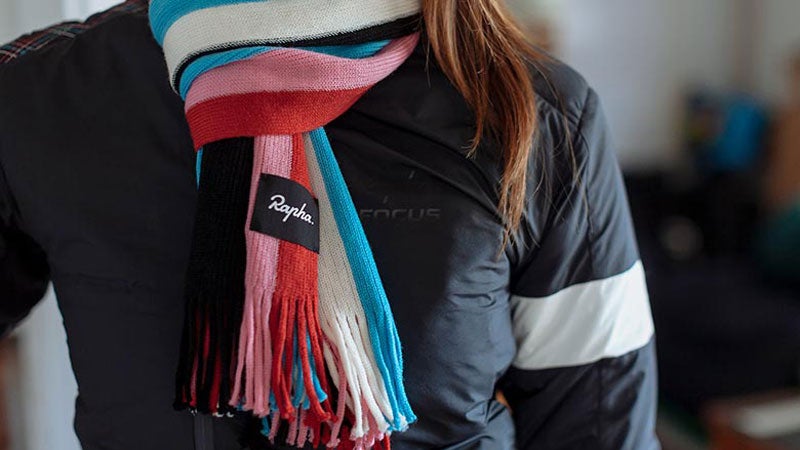 Heading out the door? Read this article on the new Outside+ app available now on iOS devices for members! Download the app.
You know how hard it can be to pick gifts. Gear either costs a fortune or, if it's inexpensive, it seems like you chintzed out on junk.
That's not necessarily the case when it comes to buying for cyclists. Tubes of balm and embrocation run dry, multi-tools tumble out of bike bags never to be seen again, favorite socks get trashed in the mud. And the fact is, nobody wants to spend money on this stuff over and over again. So it's a boon when these little items show up under the tree.
Presenting our list of new bike gear and accessories that won't break the bank. There are plenty of cool options out there if you want to spend more (like Levi's Commuter denim jacket or Coker Cycle's modern penny farthing). But we're willing to bet that no cyclist will complain about receiving any of these less expensive presents.
---
Doma La Bicicletta
We don't trust cyclists who don't drink coffee. It's as unnatural as a road bike without a free wheel or a mountain bike without suspension. And this smooth, medium-roast blend from a small roaster in Idaho makes a perfect gift. The balanced mix of African and Indonesian beans is roasted fresh, the cycling graphics are killer, and a portion of proceeds go to funding a cycling team. $17.85/pound
---
King Cage Oliver Cage
Bottle cages for alcoholics are nothing new. But we're partial to this one because it's built around our favorite Stanley flask, which will run you an extra $28. This sucker seals up tighter than a newbie cyclist's pedals, drinks easy because of the wide spout, and, best of all, reminds us of our grandfathers. And now you can have it at the ready while you ride.
---
Reynolds Clothes Hangers
This has to be the most genius use of second-quality and damaged parts we've ever seen. Reynolds forms defective wheels and returned goods into high-design (and lightweight!) clothes hangers, complete with Schraeder valve and recycled spoke for the hook. Buy four to piece together the least expensive complete carbon hoop you'll ever purchase. $25
---
Donkey Label Chamois Balm
This organic, small-batch bum cream is unlike any you've probably ever used. The blend of jojoba oil, beeswax, avocado oil, calendula, lavender, peppermint, eucalyptus, myrrh, patchouli, and chamomile smells more like a summer herb garden than a chamois cream. And the olive oil base makes it a bit softer than most options (unless you keep it cool). But it lubricates just fine and lasts all day long in the saddle. If you're buying for someone you really like—and you must be if you're purchasing fragrant cream for their soft bits—spend the extra $10 for the Premium variety, which comes in a beautiful polished metal tin. $25
---
Spurcycle Ringer 
Whereas most cheap bike bells sound as appealing as a shrill alarm clock on a dark winter morning, the Ringer is both penetrating and melodious. The dome is crafted by Bevin Brothers, a company with 100 years of experience in the field, which explains why it rings so true. And the hammer and clamping design are accordingly spare and beautiful. It's the perfect complement to a classy cruise and the antidote to annoyance during an MTB race where you'll be passing a lot. $35
---
The Elite Bicycle, by Graeme Fife and Gerard Brown
Few people can resist a good coffee table book, and VeloPress's The Elite Bicycle is one of the finer ones we've seen in years. The book profiles some of the world's greatest (and disappearing…as in Serotta) bike artisans with sharp portraits, incisive photojournalism, and keen essays. The book makes you yearn for the day when all bikes were built with such care—and beware, it could inspire the purchase of another expensive ride or two. We have ours displayed in the living room (Christmas came early), and we've yet to have a guest come over who doesn't take a look and get all wrapped up in it. $40
---
Gruber Images 2014 Calendar
When the Gruber's, some of the hardest working photographers in the pro peloton today, first told us earlier this fall that they weren't producing their own calendar this year, we were crestfallen. What would replace the stunning imagery that's been adorning our walls in 2013. But husband and wife team, Jered and Ashley, apparently had so many enquiries that they gave in. This new calendar is as evocative and inspiring as last year's, and the high-quality prints are perforated for easy extraction at the end of a month should you care to mount them up. $41
---
Rapha Cross Scarf
This bold merino scarf won't fit everyone's style, but if your cyclist can pull it off, she—or he—will look dashing. We love it dressed up with a suit or tucked beneath a pea coat. And while it seems best suited for extra-curricular bike activities, we can imagine at least a few Rapha devotees rocking it Triplets of Belleville style in the saddle. $60
---
G-Form Knee Pads and Elbow Pads
Most recreational riders don't need the hard plastic gear preferred by downhillers. But with mountain bikes getting ever bigger and more capable, even the average rider these days is pulling off moves that could end in the ER. The G-Form pads are great because they are trim and unobtrusive, yet the thin layer of Poron XRD is tough enough to protect a laptop being tossed off a three-story building. (Don't ask us why you would do that.) And since most cyclists are loathe to buy pads at all, you probably don't have to worry about getting something he or she already has. $60
---
Knog Blinder Road 2
We admit that this commuter light stretches the definition of affordable. But it is so sweet and well designed that we simply had to recommend it. With 200 lumens, it's plenty bright for use on the road and can even switch-hit on trails in a pinch. (There's a 300-lumen variety for an extra $15.) The genius little built-in USB charger ensures you'll never want for a cable. And the diminutive form and quick mount strapping system means there's no excuse for getting caught out after dark. $80
Trending on Outside Online