The 7 Best Road Bikes of 2014
From a speedy dream piece to the most versatile road ride we've ever tested, this year's best bikes meet the needs of every cyclist.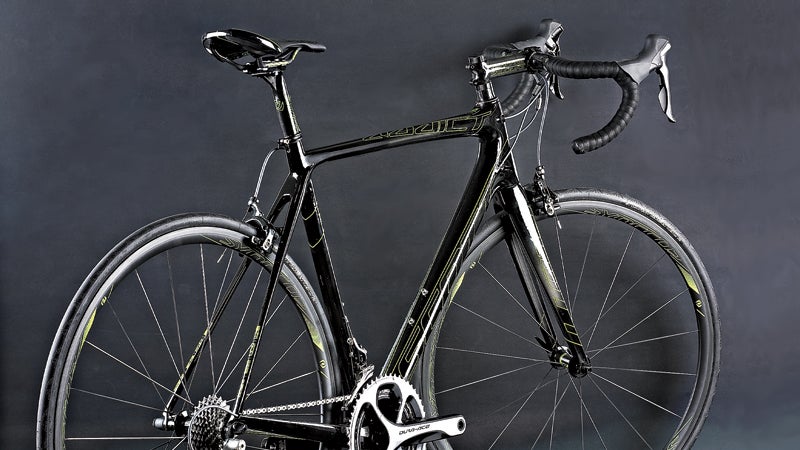 Inga Hendrickson
Heading out the door? Read this article on the new Outside+ app available now on iOS devices for members! Download the app.
Back in January, while you were skiing (or praying for snow), our test team lugged 64 bicycles from Santa Fe, New Mexico, to Tucson, Arizona, for a week of riding. It was our biggest year ever, with 73 riders logging 7,917 miles and 266,000 feet of elevation over six days. At the end of it, we deemed these seven road bikes (and the half-dozen mountain bikes you'll see in the July issue) the finest and most exciting of 2014.
Scott Addict Team Issue ($7,900)
Editors' choice
Scott phased out its superbike, the Addict (pictured above), two years ago to make room for the Foil, which has become one of the best aero models on the road. Now the Addict returns, and though the overhauled tubes echo the wind-cheating Foil, they are leaner and subtler to save weight. Our size 56 Team Issue weighed in at just 13.7 pounds, meaning that the Australian racing team Orica–Green Edge has to add weight to make this bike race-legal.
Naturally, the Addict ascended the steep pitches of Tucson's Gates Pass like a helium balloon, but it also carved up the sinuous descent with the sureness of a bike many pounds heavier. With low-profile Syncros carbon rims, this is a climber's bike—willowy and explosive when you so much as twitch a toe. And it's finished with Shimano Dura-Ace, giving you featherlight shifting action and unsurpassed braking power. There is one problem, however. Unless you ride for Orica, you now must choose: Foil or Addict? 13.7 lbs.
Fezzari Foré CR5 Team ($4,800)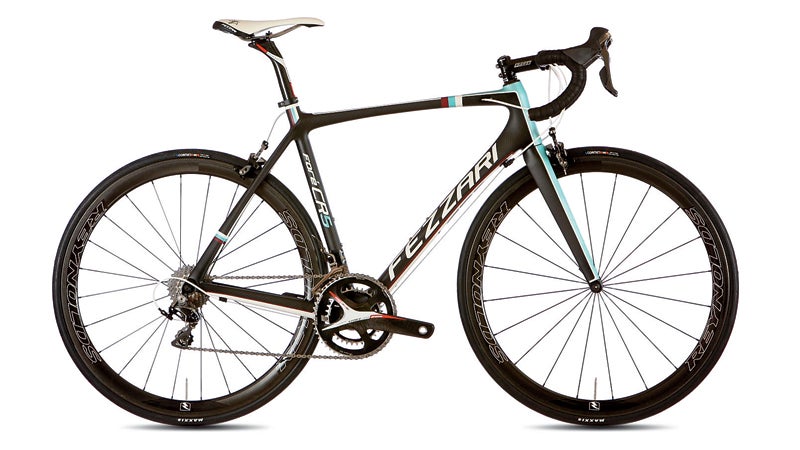 Best For: Deal Hunters
The Foré was the most talked-about bike in our test, and not only because of its sophisticated, Belgian Classics–inspired color scheme. Much of the chatter was about Fezzari's direct-to-consumer structure, which cuts out bike shops—as well as a lot of the cost. Opinions varied, but everyone agreed that the Foré looked and rode like a bike priced many thousands more. (Fezzari places standard retail at $8,800.)
It's an outstanding all-rounder, blending racing quickness and all-day comfort in a package that excelled on every test course we tried. And with a Shimano Dura-Ace group set and sexy Reynolds Assault wheels, there's no denying the value. Fezzari promises a 23-point custom fitting, delivers its bikes ready to ride, and teams with local shops for follow-up and service. 15.1 lbs.
Diamondback Century 4 Carbon ($2,300)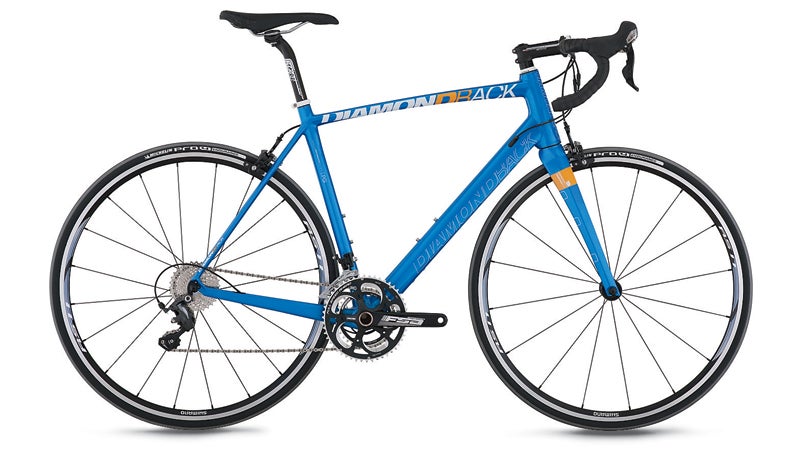 Best For: Going Long
Everyone laughed when the erstwhile BMX brand made a concerted push into the road market in 2012, until they tried the excellent Podium race bike. The Century Carbon, Diamondback's endurance offering, with a taller head tube and easier angles, proves that the Podium was no one-hit wonder. "This is a bike you can ride all day long," said one tester.
It felt stable at 50 miles per hour on a long descent down Mount Lemmon. And unlike some budget carbon bikes, the Century feels chipper, not dead. With a mix of Shimano 105 and Ultegra parts and hard-wearing, if slightly uninspiring, Shimano RS-11 wheels, there isn't much to complain about here, especially for the price. 18.4 lbs.
Felt AR2 ($6,200)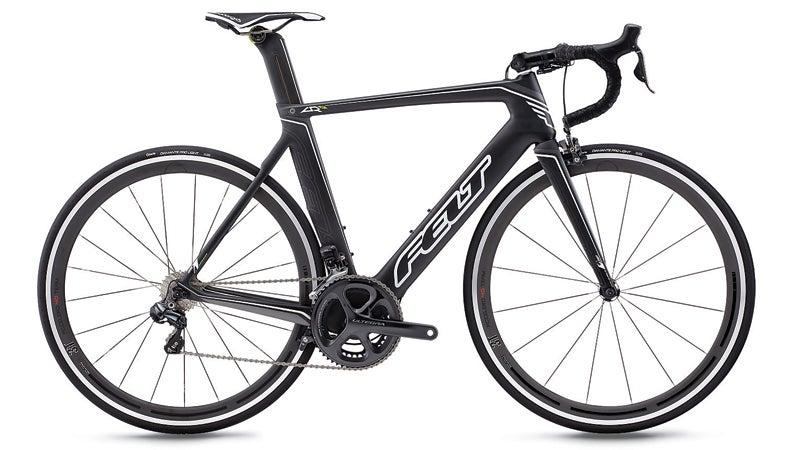 Best For: Speed Freaks
If you are an old-school curmudgeon wary of aerodynamic frames, take note: the AR2 is 30 percent faster than a standard round-tube road bike. The massive oval-shaped tubes hissed through the wind like the wings of a stealth fighter, and fast-shifting Ultegra Di2 components are all routed internally, further dodging drag.
The 40-millimeter-deep 3T wheels buzzed with speed, though a few testers said they felt a bit harsh and were too easily bossed around by the wind. Not so the frame itself, which, compared with the sharpness of many aero bikes, was as plush as a massage chair. Our only gripe: the AR2 is pricey compared with other bikes in its category. 16.3 lbs.
Argonaut Spacebike 2.0 ($13,720)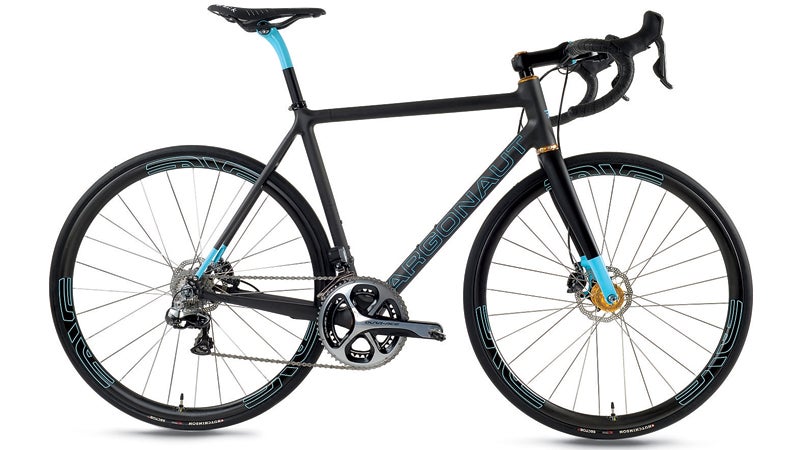 Best For: Connoisseurs
It costs as much as a Toyota Yaris. But Portland, Oregon, frame builder Ben Farver's bikes, which are made to order—including carbon layup patterns optimized for weight and riding style—actually cost the same or less than many high-end stock bikes. Some testers thought the Spacebike verged on harsh, and it's definitely a quick-steering, hard-riding steed. But testers whose weights matched the buyer profile said the ride approached perfection.
The Enve cockpit matched the understated class, and everyone agreed that the SES 3.4 wheels were the fastest and sharpest of any we tried. Shimano Dura-Ace Di2 is probably the best you can buy, especially with the climbing and sprinting shifters that allow gear changes from any hand position. "There's only one question after riding it," said one tester. "How can I afford it?" 14.2 lbs.
Volagi Viaje Ti ($6,295 as tested)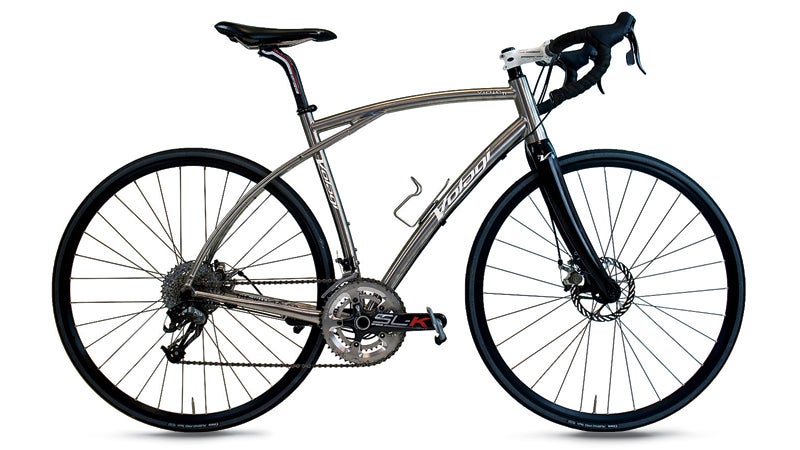 Best For: The Adventurous
This might be the most versatile road bike you can buy. The frame pairs two longbow-style seat stays that bypass the seat tube and merge directly with the top tube. That may seem eccentric, but it allows for vertical flex in the saddle, smoothing out rough roads like a softtail mountain bike. The titanium build keeps things light and cuts down on chatter, as does the oversize carbon fork.
But our favorite features are the huge tire clearance, with cushy 28 millimeters spec'd and room for plenty more, and powerful TRP disc brakes. When asphalt turned to fire road, we kept slamming along. "It's like a 4×4 road bike," said one tester. 18.3 lbs.
Bianchi Infinito CV Ultegra Compact ($4,600)
Best For: Technophiles
Bianchi infused its proven endurance frame with an aerospace technology called Countervail, a viscoelastic material injected into the carbon layup. It's said to mellow vibration like the suspension of a Rolls-Royce, and indeed, the bike was unfazed by the rutted asphalt in Saguaro National Park West. "Brutal roads and no hands? No problem!" enthused one tester.
The Infinito's taller head tube and longer wheelbase added to the sense of security, though most agreed that the slick paint job made the bike look sexier than its endurance moniker suggests. As always, Shimano Ultegra parts offer the best performance for the price. 16.9 lbs.