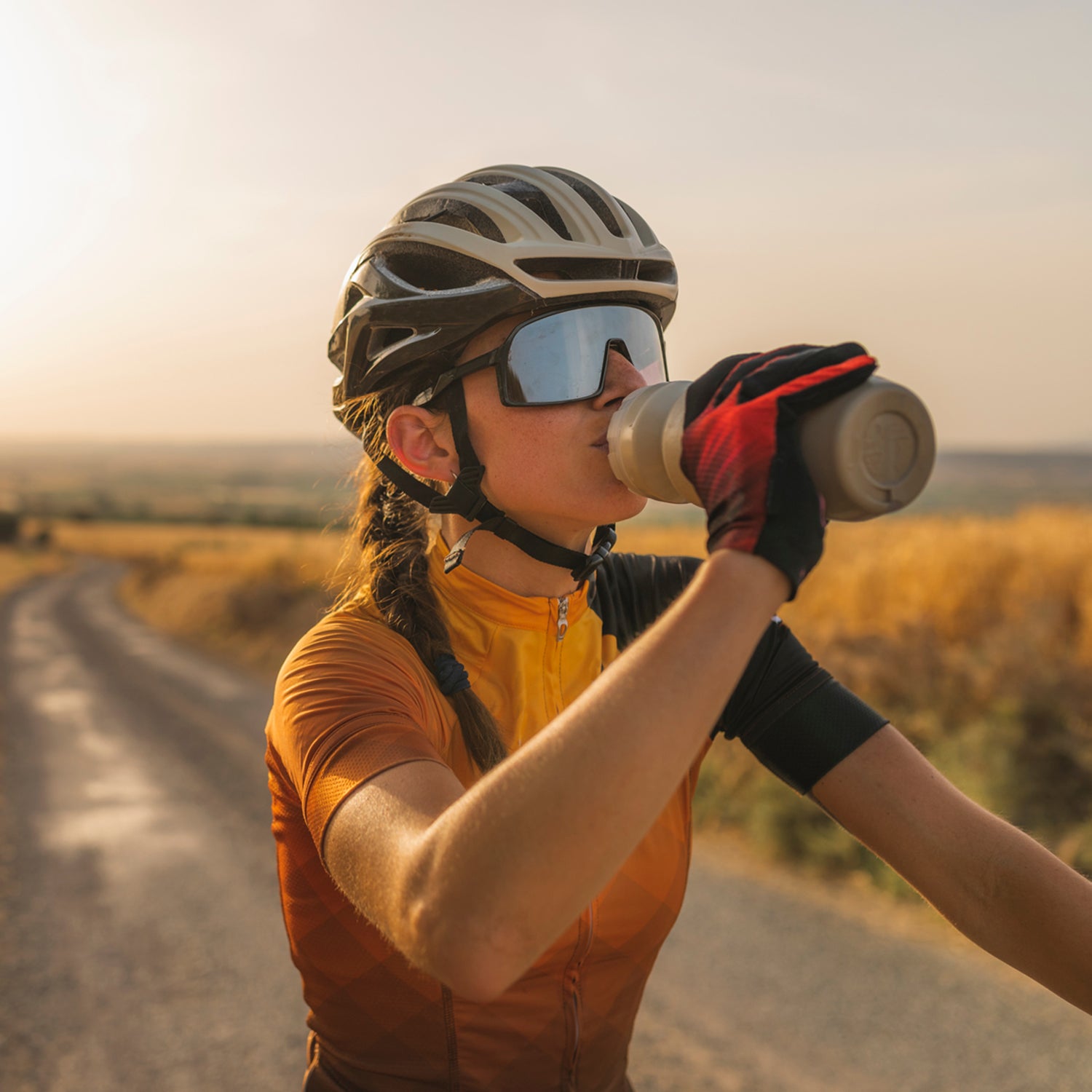 Blue Collectors/Stocksy
Heading out the door? Read this article on the new Outside+ app available now on iOS devices for members! Download the app.
It might not be the most glamorous part of your bike gear closet, but a helmet is non-negotiable. Fortunately for you, we picked the three best road bike helmets and three best mountain bike helmets that will keep your noggin cool, protected, and looking as good as possible no matter what type of riding you do.
The Winners at a Glance
The Best Road Helmets
Giro Aries Spherical
Specialized S-Works Evade 3
Lazer Vento KinetiCore
The Best Mountain Bike Helmets
Lazer Jackal KinetiCore Helmet
Fox Racing Proframe RS
Troy Lee Designs Flowline Helmet
How We Test
Our staff at Pinkbike and Velo are constantly testing both road and mountain bike helmets, as is Outside's lead bike writer, Josh Patterson. This includes our six Field Tests of 2022, as well as the rolling testing that we perform in Colorado, Washington, and British Columbia as we test bikes and accessories throughout the year.
The Reviews: The Best Road and Gravel Helmets of 2023
Giro Aries Spherical ($300)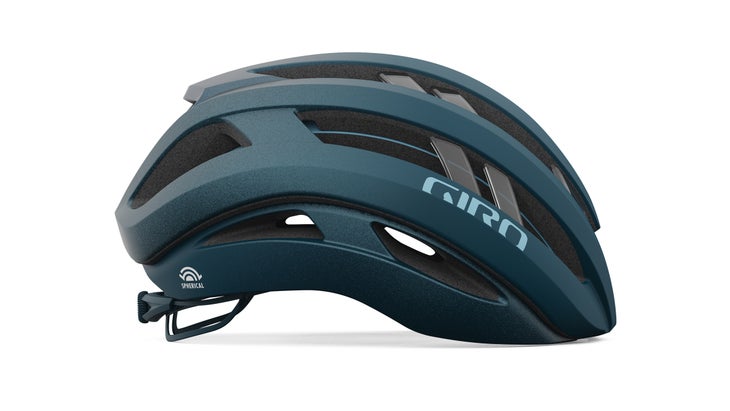 Weight: 275 g
Best Barely-There Fit
The Aries is a light, fully-featured helmet that prioritizes ventilation over aerodynamics, though its slim profile means it won't cost you time when fighting against a headwind. Giro's Spherical Technology uses two layers of EPS foam in a ball-and-socket design that allows the outer layer to rotate independently during an impact. On the road, we loved the fit and breezy feel of this helmet—it's so light and airy, you'll forget you're wearing it. Giro nailed it.
Specialized S-Works Evade 3 ($300)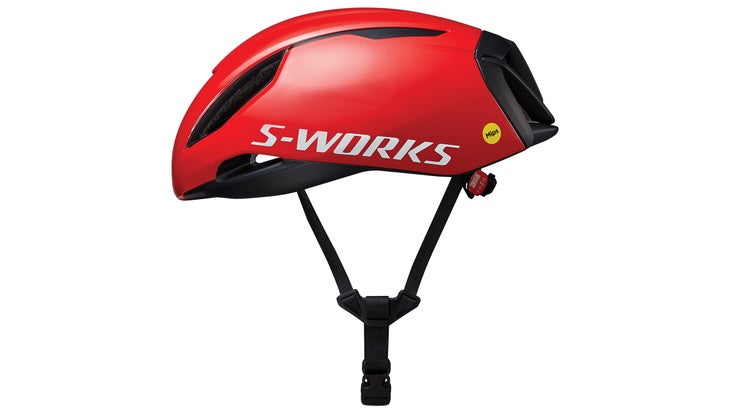 Weight: 324 g
Best Ventilation-Aero Combination
Specialized doesn't claim the new Evade 3 is more aerodynamic than the Evade 2 it replaces. Instead, the brand focused on better ventilation, so that riders can take advantage of the helmet's lower drag in a wider range of weather conditions. The intake vents up front are notably larger than on the Evade 2, and full-length internal channeling gives that incoming air somewhere to go. Testers agreed that the Evade 3 is noticeably better at moving the breeze across the rider's head because of these design changes. In fact, it's one of the best-ventilated aero helmets we've ever worn.
Sponsor Content
ABUS PowerDome Helmet ($129.99)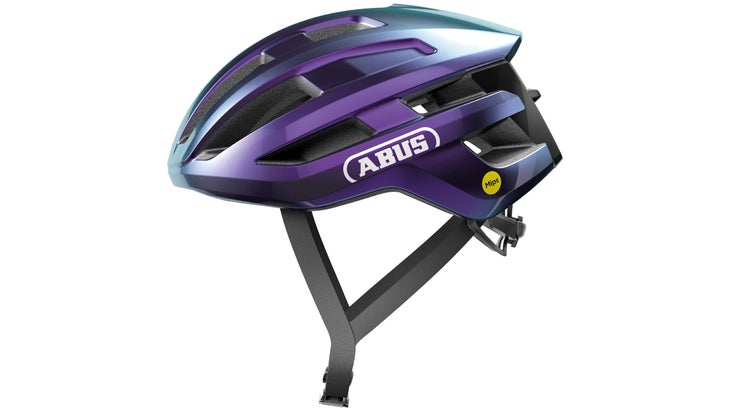 Try the latest Italian-made helmet from ABUS. With a sleek design, ten air inlets, seven air outlets, and a ponytail compatible ZoomAce Retention system, the PowerDome is the perfect helmet for all types of riding (and riders). Plus, the helmet is available in six trendy colors and weighs just under 9 oz.
Lazer Vento KinetiCore ($300)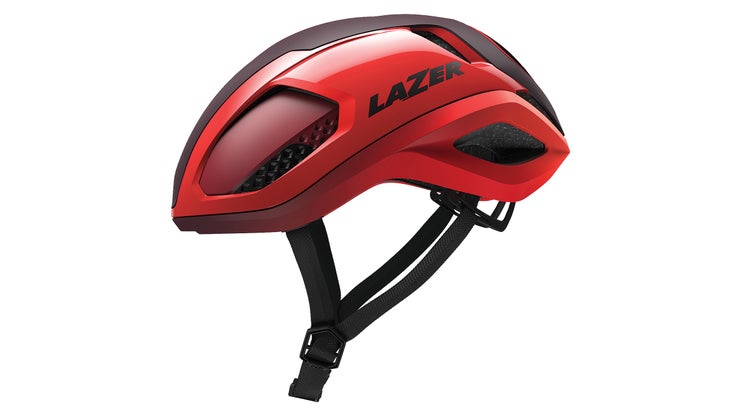 Weight: 290 g
Most Streamlined
Every helmet that claims to offer rotational protection does so with another feature in addition to an EPS foam construction—whether it's a plastic liner, a ball-and-socket dual-layer design, or a gel-like padding. But KinetiCore incorporates its rotational protection directly into the EPS foam liner itself. There are no moving or separate parts, just a complex array of geometrically shaped columns molded into the inside surface. This keeps weight to a minimum and improves ventilation. The Vento also has a generous amount of soft padding and a retention system that does a superb job of evenly distributing pressure.
The Best Mountain Bike Helmets of 2023
Lazer Jackal KinetiCore Helmet ($220)
Weight: 340 g
Best Ventilation 
The Jackal KinetiCore is Lazer's premium mountain bike helmet. "KinetiCore" refers to the brand's rotational protection technology, which consists of crumple zones that can deform and shear to dissipate the force of an impact. By building this technology directly into the EPS foam, rather than adding a MIPS liner or other system, Lazer was able to keep the helmet light and very well-ventilated.
On the trail, our testers agreed the Jackal is one of the airiest mountain bike helmets we've ever tested. In another example of why riders should try before they buy, some of our test team found the Jackal to be very comfortable, while one rider found it didn't work well with their particular head shape. If it fits your noggin, the Jackal is one of the best mountain bike helmets you can buy.
Fox Racing Proframe RS ($359)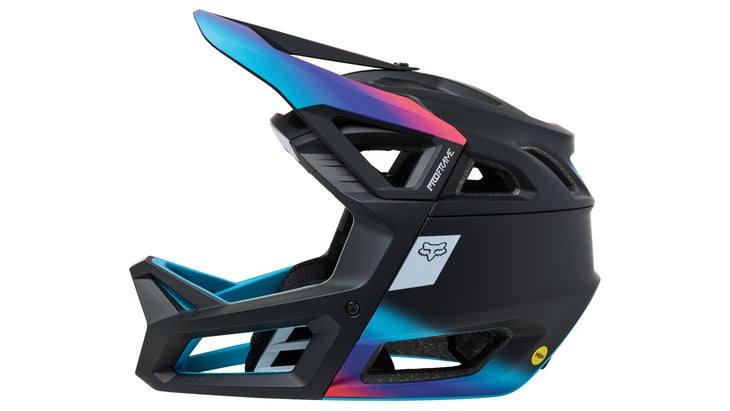 Weight: 820 g
Best Protection for Aggressive Riders
Many lightweight full-faces designed for aggressive trail riding and enduro racing skip on features in order to keep weight to a minimum, but that's not the case with the new Proframe RS. This DH-certified helmet features a state-of-the-art MIPS system to counter rotational impacts, a Boa dial for easy fit adjustments, and a magnetic chinstrap buckle. Inside the helmet, dual-density EPP and EPS foam layers absorb high low and high-speed impacts in the event of a crash.
We quickly came to appreciate the huge increase in ventilation over other full-face helmets in this year's test. The moisture-wicking liner did a good job of pulling any sweat away from our field of vision, and we were content to leave the Proframe RS on while climbing all but the most savage, sunbaked climbs.
Troy Lee Designs Flowline Helmet ($120)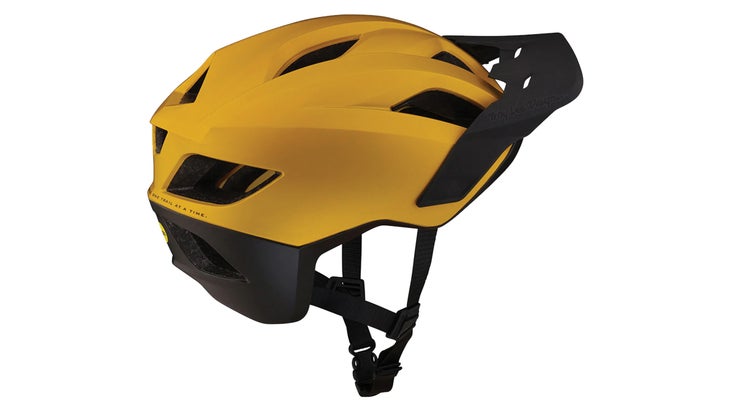 Weight: 362 g
Best Budget Buy
Troy Lee's Flowline is a budget-friendly helmet loaded with premium safety features, including a MIPS liner for protection against rotational forces and an easy-to-use adjustment dial to fine-tune fit. It also features an adjustable, three-position visor and 14 vents.
The Flowline fits similarly to Troy Lee's more expensive lids, with deep coverage and cushy padding. During testing, we noted that the Flowline doesn't have the same level of airflow and sweat management as some of the more expensive trail helmets in our round-up. That said, there's always a give and take between features at this price point, and we're glad Troy Lee focused on what matters most in a mountain bike helmet: safety features.
How to Buy
Rule number one when buying a new bike helmet? Don't buy used, no matter how "lightly-used" the previous owner is claiming it to be. You just never know if one minor crash or hit to the pavement compromised the helmet to the point where it's not safe to wear anymore. Beyond that, consider the type of terrain you'll be biking on, and that will help you prioritize which features you need. Will you be doing a lot of uphill? Make sure your helmet of choice has enough ventilation. Will you be strictly running bomber laps at the bike park? Go full-face. If you're still not sure which fit is the best for you, head to your local bike shop and they'll point you in the right direction.
Lead Photo: Blue Collectors/Stocksy